Winter Craft ideas for kids and adults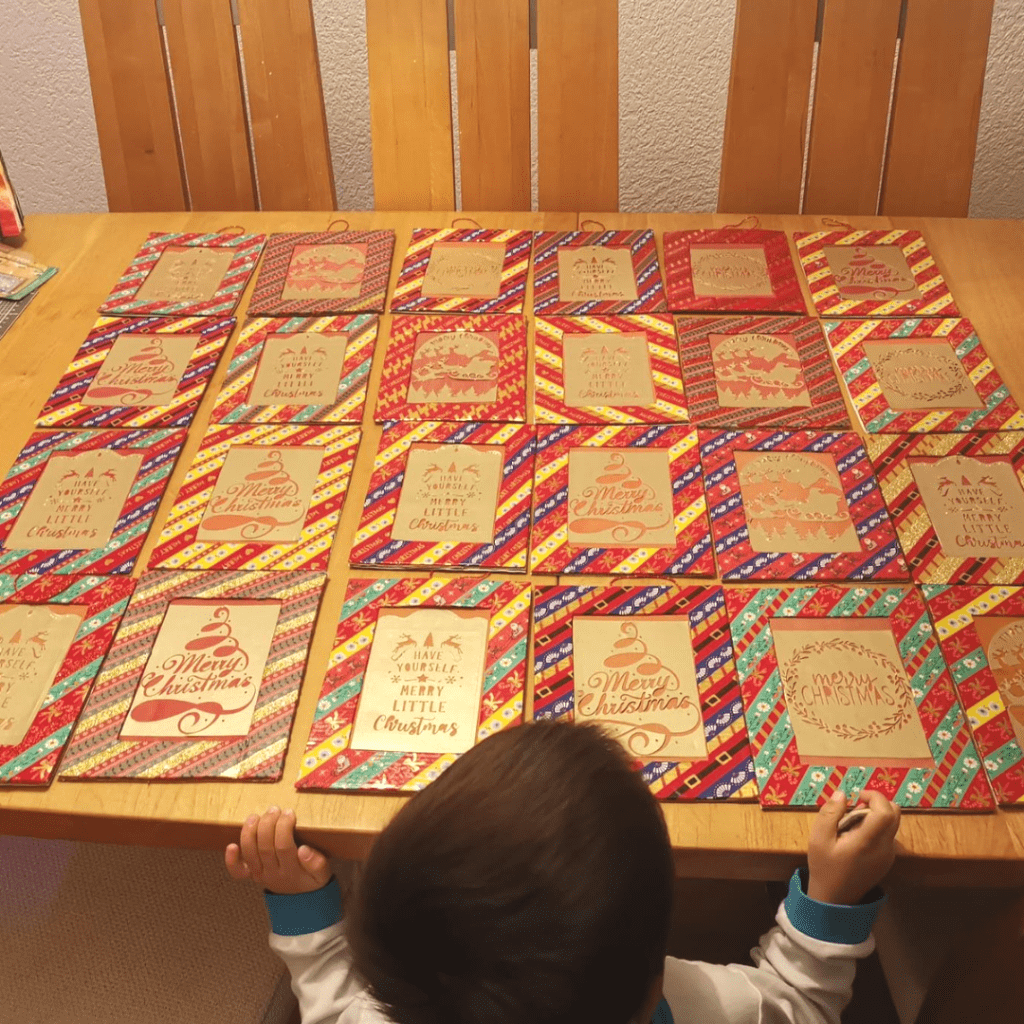 "We are Not all in the same boat, but we are all in the same storm".
I read this somewhere and felt it reflected the thoughts I've been feeling lately.
I've been speaking to lots of people and getting to know how they are dealing with this Pandemic. I am thankful that we are able to live an almost normal life here. Even though cases are increasing here in Switzerland, we are still not having a lockdown. But people are scared and worried. It is normal to feel this way. However, does worrying solve this issue? I doubt it.
Along with stressing themselves, people are transferring this stress to their extended families and friends. Because of this, relationships have been tested. Friendships have been broken. To these people I can only earnestly say that even though we are not in the same boat, we are all in the same storm. We are all going through the same s***. Some, more than others.
Instead of bringing others down with negativity, do your best to be positive, be thankful for the friendly people around you, for all the lovely festivities coming up and nurture your relationships in the best way possible. Support each other and be kind!
Now that I am close to the last month of my pregnancy, doctor has recommended that I stop working. It's really cold and snowing out here, so I have nothing much to do. When I am not doing household chores, cooking, dropping Neel to day care and going grocery shopping, I have been doing a lot of DIY crafts and activities.
1. Diwali crafts
Neel and I made these lanterns and diyas. I let Neel draw on color paper before cutting them to make the lanterns. For diyas, I followed this video.
2. Advent gifts
Every year, around 24 ladies from our village come together to make advent gifts. Each one makes 24 identical gifts and labels them with the number provided by the organizer. The organizer will then rearrange all the gifts in such a way that each one in the end gets 24 different gifts to be opened from 1st of december till 24th of december. This year I made these frames/ wall hangings out of washi tapes and cardboard boxes. In every frame, I stuck Christmas card which I made using thick golden cardstock.
3. Christmas tree hanging
This year, because of the Pandemic and my current situation, we will be spending Christmas/ New year at home and so we decided to put up our own Christmas tree. Along with the regular Christmas tree decorations, I decided to make some of my own handmade ones too. Using empty toilet paper rolls, I made these golden flowers.
4. Christmas gifts
I made these handmade gifts for my friends using mason glass jars, golden washi tapes, golden color spray and candles.
5. Christmas activities
Neel and I are doing a lot of activities together in the spirit of the holiday season. We both check Pinterest for inspiration and if he likes something he says "shall we do this together mama?"
Neel is my partner in all of these creations. He is one excited kid when it comes to celebrations and festivities. I think he gets it from his mama. Thanks to him, I'm enjoying making crafts, decorating our house and celebrating all the festivals. So you can see, I have kept myself busy lately and I don`t think I will be stopping anytime soon (until the baby arrives at least). I hope you all enjoy this holiday season in whichever way possible, small or big, with or without family, and make the most of it.
Love,
Madhurya