The India I love – a book review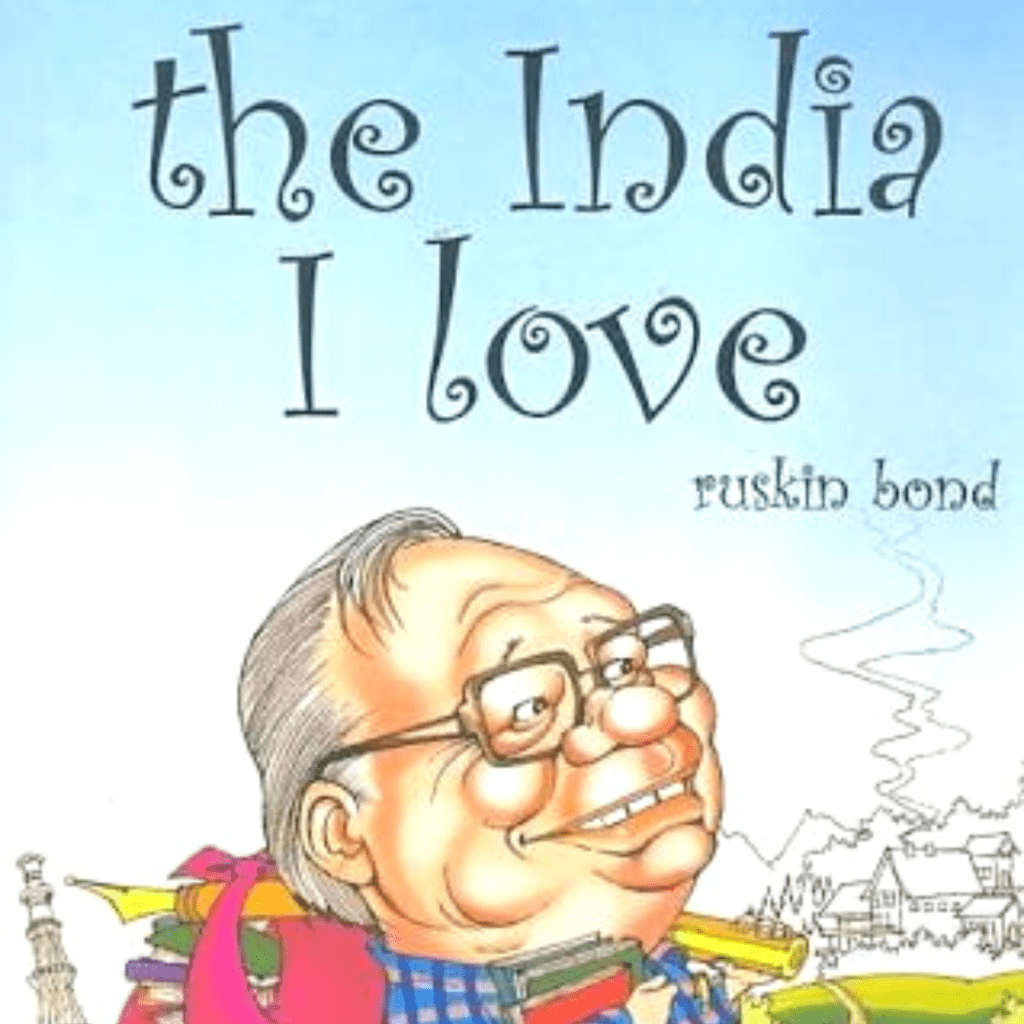 The Bhagirathi is a green river.  Although deep and swift, it has a certain serenity. At no place does it look hurried or confused- unlike the turbulent Alaknanda, fretting and fuming as it crashes down its boulder-strewn bed. The Bhagirathi is free-flowing, at peace with itself and its devotees. At all times and places, it seems to find a true and harmonious balance.
– The India I Love, Ruskin Bond
Isn't that beautiful? I wish I were like her, the river. But I seem to be all over the place, anxious, confused most of the time.. just the opposite. But that's the kind of descriptions you will find in this collection by Sir Ruskin Bond. It is the writer's tribute to India, the colorful characters he met and came to love and to the art of writing itself.
It is a delightful read for someone aspiring to be a writer, someone who simply enjoys a lovely prose (and verses too, as there are a few thrown into the mix), someone who's passionate about India and someone who observes life in great detail and tries to capture it in pictures and words. Someone like… ahem… yours truly. 🙂
I'm a huge fan of Sir Ruskin Bond, have always been one, since high school. I haven't read all his books; he has written so many! And his books won't make a reader tear through them. Reading him is like enjoying a steaming cup of Spiced Tea; you've gotta savor every sip! I love his style though, his words have an old-world charm to them, something I don't come across in books anymore. He himself admits, "I'm not the most inventive of writers, and fantastical plots are beyond me. My forte is observation, recollection, and reflection." " As a writer, I have difficulty in doing justice to momentous events, the wars of nations, the politics of power; I'm more at ease with the dew of the morning, the sensuous delights of the day, the silent blessings of the night, the joys and sorrows of children, the strivings of ordinary folk, and of course the ridiculous situations in which we sometimes find ourselves."
I can't stop myself from quoting his thoughts on writing. He makes me want to stop procrastinating and Get to work, like RIGHT NOW, no matter whether I have something life – changing to write about or not. "In conveying my sentiments to you, dear readers, and in telling you something about my relationship with people and natural world, I hope to bring a little pleasure and sunshine into your life"– exactly what I wish to do with my own writing…
So, dear reader, I hope you pick this one or any of his other books. Happy reading! 🙂