Tadoba Tiger Reserve – An adventurous trip with kids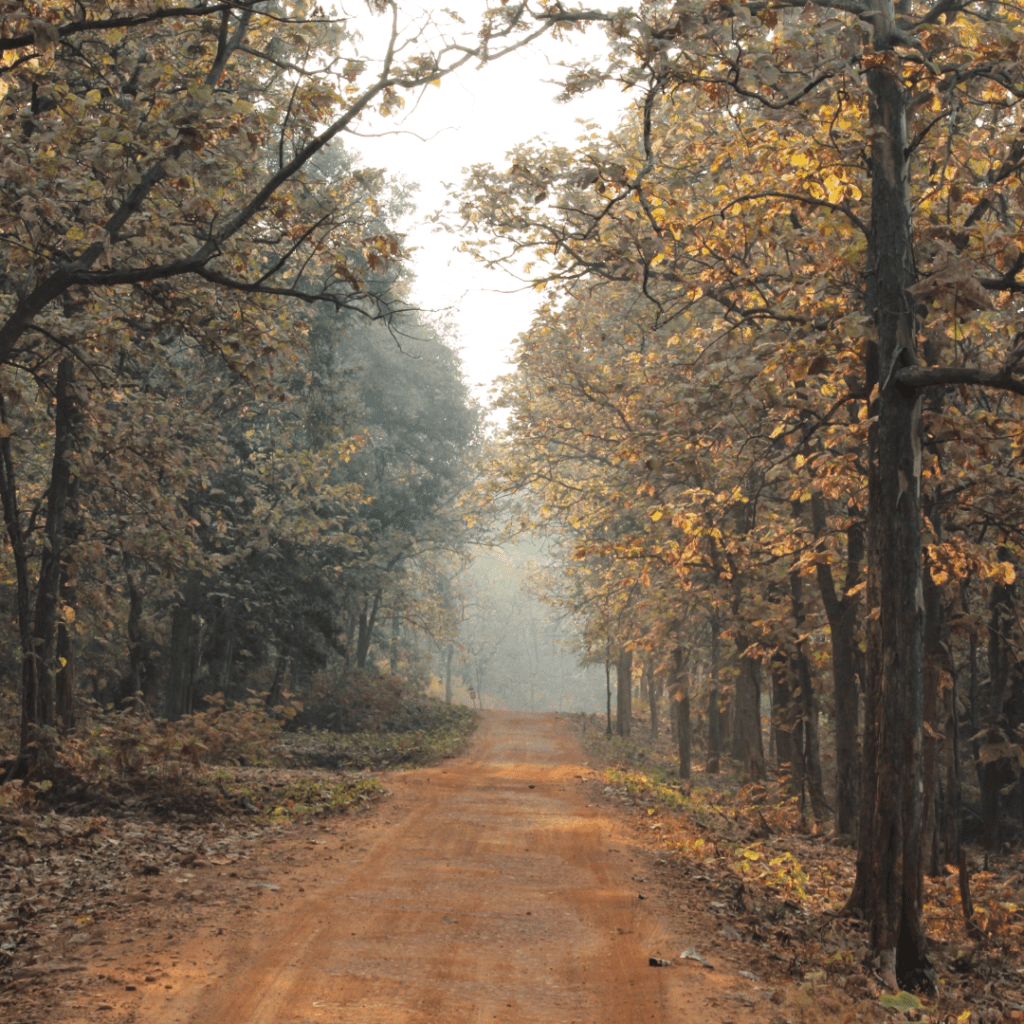 To me, a good vacation is all about waking up early in the morning, sipping chai and talking life with loved ones, going for a nice, long walk, preferably beside a water body, eating good food cooked by someone else, sipping chai (again) while watching the kids play and writing about the day before dozing off. Visiting the Tadoba Tiger Reserve was one such vacation!
Tadoba Tiger Reserve is in the Indian state of Maharashtra. It is one of India's 43 "Project Tiger" Tiger reserves, and the oldest and the largest National Park in Maharashtra, according to Wikipedia. We got there by road (a 7 hr drive, 440 Km distance), the guys taking turns driving our Fortuner, but it is possible to take a bus (nearest bus stop is in Chandrapur, a 32 Km away), a train (the nearest railway station is in Chandrapur, a 45 Km away) or even fly (airport in Nagpur, a 140 Km away) to reach the park.
We always try to cover a journey early in the morning, when the kids are still sleepy and the traffic and sunlight are low. There were 4 kids in the car, as we were traveling with a cousin and his family, and they kept themselves entertained by listening to good music, chatting and screaming the name "Tadoba" at the count of 3! We didn't have to resort to using digital devices to pass time!
By noon we were at our resort "Jharana" ( wait for a review of it in another post) . After a delicious meal and a delicious-er nap in a cozy room, we were off to explore the area around our  resort. The resident Naturalist, Yogesh, accompanied us on a bird-watching tour. We got onto a rocky road, apparently a State Highway, and walked amidst dense jungle on one side and fields on the other. Water cascaded gently beside the road and the jungle seemed to be teasing us to explore. A marsh nearby invited us to sit on fallen trees and watch the birds feed and frolic. We spotted Black ibis, Crested serpent Eagle, Seven sisters, Red-vented Bulbul and  White-throated Kingfishers. We even saw droppings of a Sloth Bear with the exoskeleton of termites. I felt like we were learning  something new every step of the way. Our guide cum naturalist regaled us with stories and information about the wildlife and the region we were treading upon; Even the kids seemed to be absorbing everything.
The next morning we woke up to steaming cups of chai brought right to our room, at 5 am sharp, for our Tiger Safari. We'd booked our entry online before coming and that's the only way it is done. The Navegaon gate opens at 6:30 am. There is another entry gate but farther from where we stayed. After the gate-in-charge verified our details (carry an ID proof along), we made our way into the reserve on our hotel' s Gypsy.
Langurs and Spotted Deer were the first ones to greet us. No sooner did we turn towards a lake, than we spotted Maya, a Tigress and her 3 little cubs. The young ones were jumping about while their mama relaxed. A veil of dry grass covered the family and prevented us from having a clear view of them. Just as we were waiting for them to come out of their hiding and cross the street in front of us, the bunch took off into the bushes.  Still, we waited.  When nothing happened for a long time and the kids began their own soundtrack, we left in search of the other Tigers and other beautiful creatures that inhabit the forest.
Bright-red, orange and yellow leaves on tall trees and on the ground and the chill in the air reminded me of fall season in the US. Picturesque landscapes and clean roads made me imagine we were driving through Yellowstone or some other National Park there. Tadoba lake, with its clear, shimmering water, blues of the sky offering a beautiful background and different birds like Pond heron, Lesser whistling Teal, Red busted Flycatcher and Snakebird strutting, fluttering or lolling nearby looked just like a painting.
We saw the lodge where Yogesh stayed as a kid with his family on trips to the park. We saw dilapidated buildings that once housed or educated the locals. The Wild has now reclaimed its ownership on them as the Government relocated people from within the park to without. The villagers have been compensated fairly by the Government of India, which makes me feel a tiny bit prouder of my country for taking care of its Wildlife just as much as its people. I sometimes feel there's so much to see right here, in India, that I can easily spend all my life exploring its length and breadth.
The next day too we set out early in the morning for another Safari trip. Have you ever tried the early morning safari? Not yet? Please do! I guarantee you it is pure fun! Dark, deep forest all around, cold wind slapping against you from all direction and the gate opening to let you inside a whole new world! Just thrilling, I tell ya!
It was colder than usual and we were practically frozen but we enjoyed the ride and the beauty around us. It was our last safari in the Core area. I wanted to soak up every smell, sound and scene.
Even though we spotted pugmarks, we didn't see another Tiger. We almost drove to the other end of the park, near Moharli gate, but there was no sign of Choti Tara, Sonam or Maya (all names of Tigers!). But I wasn't too disappointed. I watched 3 ruthless Wild Dogs chasing a Sambar Deer and a Sloth Bear slinking behind a bush. All of this happened so fast, I couldn't capture them on my camera.
Everyday we'd stop for a quick breakfast and a break inside the park, in a designated area. The staff at Jharana would pack food for us and we ate it and stretched around a bit before the safari resumed again.
And we'd make our way back to the gate before closing time at 11. Some of us felt sad and angry when we couldn't spot a Tiger, but what can be done?! It is all a matter of luck.
Like I always remind myself, enjoy the journey, not just the destination. And boy did I enjoy!
(The Safari into the core area of the park costed us Rs. 4500 (67 USD)  per trip per jeep)
We tried a safari into the Buffer zone as well. Buffer is the area between the Core of the reserve and the city. It prevents the Tigers from entering cities where there's more likelihood of them being killed. It was a truly wild experience. The core area appeared well-manicured compared to this one! We drove through thick jungle, our jeep tyres crackling dried leaves underneath and making us feel as if we were being stalked. Thickets poked and brushed against us and there was no other vehicle in sight. At one point, the rickety jeep we were on seemed to lose hope of ascending a steep area and the guys had to get down and push it. We almost thought we'd have to walk back to the gate, which would have been an adventure (nightmare?!). Here too, we spotted some cool animals, the coolest being a Crested Hawk Eagle with its Mohawk and the bulky, muscular Gaurs.
We spotted pugmarks on the road and our guide heard grunting noises; Gaurs dashed deep into the jungle and an owl hooted to alert everyone. There must have been a Tiger somewhere! We waited awhile, as long as the kids let us, and drove on. I believe there's a mystery in wondering whether the Tiger was watching us from behind a bramble as we waited for it to come out. I still wonder…
(The Safari into the Buffer area costed us Rs. 3200 (about 47 USD))
Though I felt like my body was going to crumble into million little pieces after a jeep ride, spending time in the jungle, away from the din of the city, truly energized me.
I enjoyed every bit of the Tiger Reserve, and I'm sure you will too!
Love,
Manasa.
(Wait for more in my next post!)