Summer in Switzerland- Things we do as a Family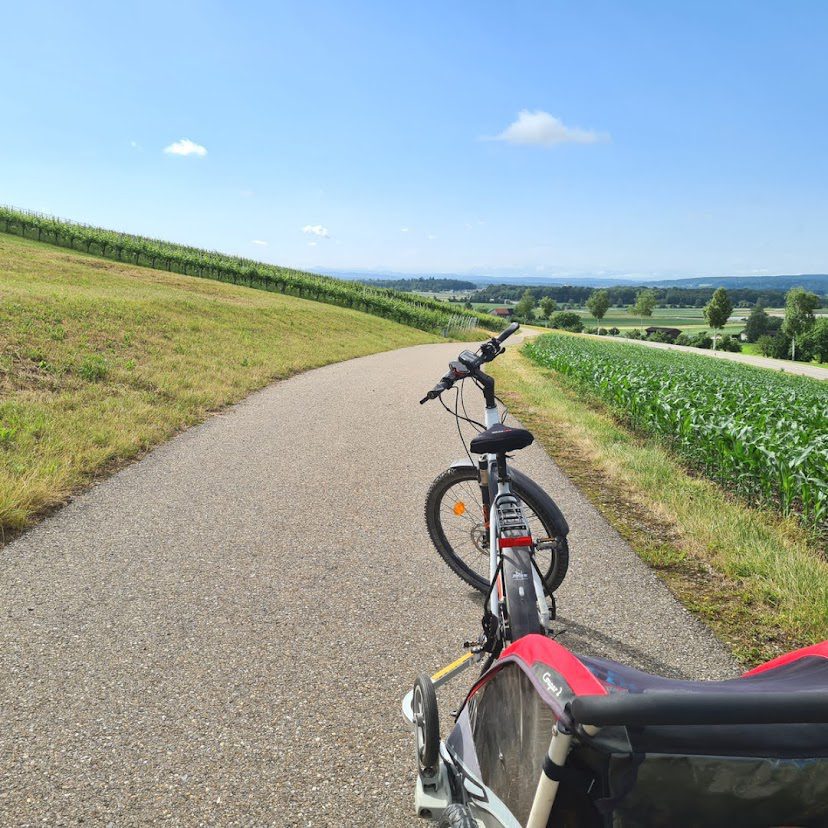 Summer is the best time in Switzerland. After the freezing cold days of Winter and rains in April/ May, people eagerly wait for summer to begin which is usually in the month of June. All the ski stuff, winter jackets, wraps and cardigans are put inside the closets and the summer shorts, floral dresses and swimsuits are taken out. As the number of sunny days are short here and intermittently composed of rain, we take every sunny day very seriously and make sure to enjoy every bit of it.
Usually our summer days are filled with:
Taking long walks around our neighborhood
Our house is surrounded by a lot of vegetable farms, berry fields, vineyards and forests. There are designated stroller-friendly paths for the public to take walks or cycle around. This is one of the best ways to let kids witness how the farmers grow the vegetation and the tools and equipment they use.
You get to enjoy the real beauty of Switzerland when you explore it on foot. There are many mountains and trails to hike in Switzerland. We always look for child-friendly hikes which can be easily done by kids. 
Thanks to my e-bike, I am able to bike around a lot with my kids in tow. Switzerland is one of those countries with really good biking paths. 
Switzerland is home to over 1500 stunning lakes. On a sunny day, you can find lots of people sunbathing on the lakeshore or swimming in the lakes or in Neel's case, finding special stones and throwing them into the water!
When Mike is not working and we know that it is going to be hot and nice, we spend the day on the boat. When I was pregnant with Nyra and was nauseous and couldn't go boating, Mike would take Neel with him and they would spend the whole day together. Now Neel knows where everything is on the boat and he is the co-captain!
Get an inflatable pool, fill it with water and kids are happy no matter what age. When my friends bring their kids, I prepare some lemonade and snacks and we all get to enjoy a pool party at home. 
A lot of berry-field owners in Switzerland keep their fields open for the public to pick and buy the berries during summer. You can pick strawberries, redcurrants, blackcurrants, gooseberries, blueberries, raspberries, and blackberries. Picking berries with kids is fun and a lot cheaper than buying them in the supermarket.
With all the berries we pick and the produce from our local farm, we make delicious popsicles at home. So good to relish when it's so hot!!
On sunny days, we mostly bbq at home. This is also a fun way to spend time with friends!
With less time in the kitchen and more fun outside, it is the best way to enjoy summer with your loved ones!!
This is how we make the most of our limited sunny days. How about you? Do you have any suggestion? We would love to know!
– Madhurya.