Road tripping in Australia with a toddler – Part 5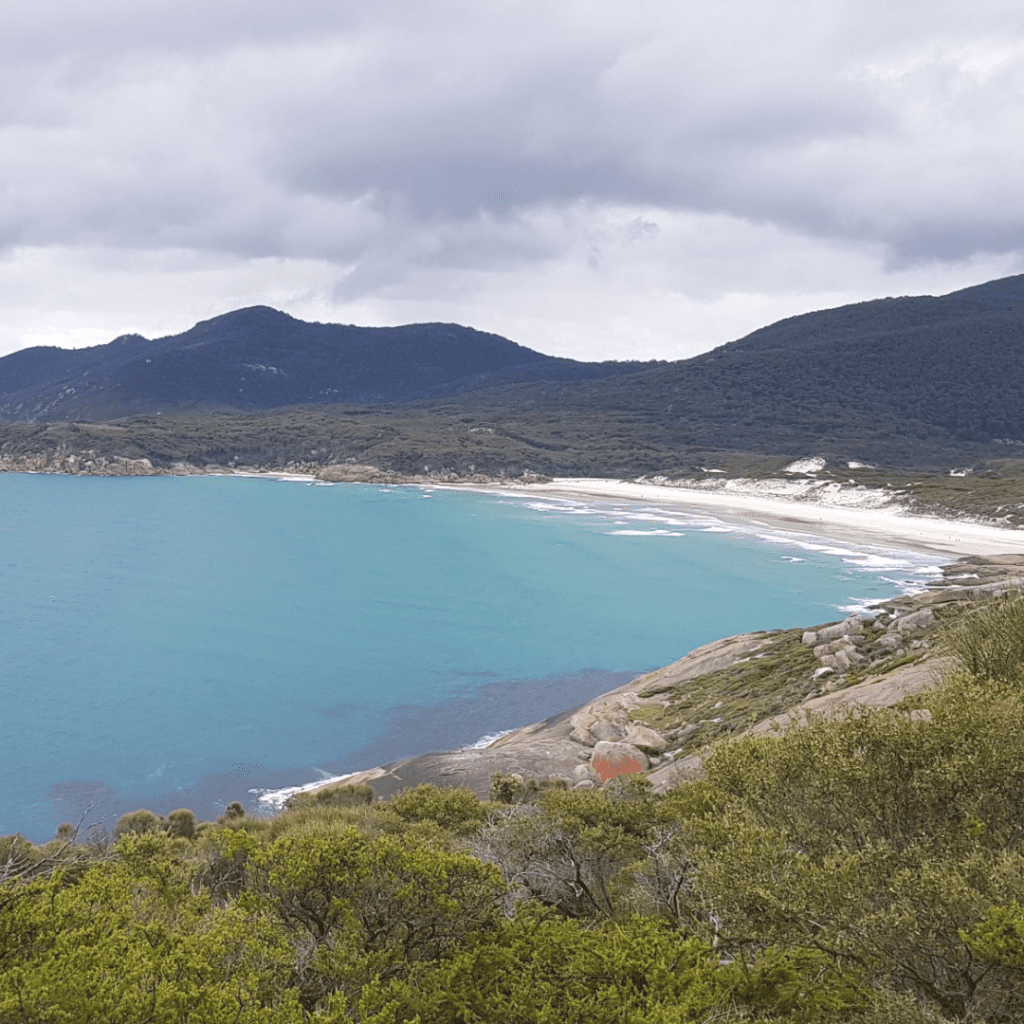 You can read the previous posts here.
Day 21 and 22
We drove towards Rainbow beach from Maryborough. It was a very lovely beach and we let Neel play for a while before having pizzas for lunch. From there we drove to Noosa and camped for 2 nights at BIG4 Ingenia Holidays Noosa. At Noosa we were able to spend a day walking around the beach and the shopping area. Camp costed AUD 54 for 1st night & AUD 45 for the 2nd night.
Day 23
We drove to Lamington Park and decided to spend 2 nights at Binna Burra Lodge. Located in the southeast Queensland, Lamington is part of the Gondwana Rainforests of Australia World Heritage Area, which includes the most extensive areas of subtropical rainforest in the world. Binna Burra Lodge is located in the midst of the forest. We were lucky to find a camping spot as it was almost fully booked and we did not want to miss this experience. Lush rainforests, spectacular views and amazing walking tracks make this an outstanding place to visit. After parking our campervan, we did the "Rainforest hike" and further to Coomera waterfall. It was a 10 km hike. These hikes are not stroller friendly. I carried Neel in the Baby carrier. Caravan park at Binna Burra Lodge costed AUD 35/ night.
Day 24
We woke early and did another hike of 7.5km to Caves circuit. We enjoyed this a lot. We spotted a lot of wallabies and bush turkeys. The view of the mountains and the caves was so beautiful. After lunch we did another hike of around 3.5km from our campervan to Possum track, Garden track, bellbird falls, cliff track and back. We had a perfect weather (not too hot for the season!) Only disadvantage of this park was there were no playareas for kids (Like in most of the caravan parks we visited so far), so entertaining Neel was not so easy.
Day 25
We left early morning and stopped at Coolangatta for breakfast. We had delicious toasties at Good day coffee.  We drove to Byron Bay. Byron bay is a coastal town known for its beaches, surfing and scuba diving sites. There were lots of shops, restaurants and cafes. I really enjoyed walking around this place. I was hoping to bump into Chris or Liam Hemsworth but was really disappointed 🙁 ! We drove further to Coffs Harbor and booked into Big4 caravan park for the night. It was a huge caravan park with lots of amenities. Camp costed AUD 63/night.
Day 26
We drove to Dorrigo National park. It was noon by the time we reached. We walked a few meters to the Skywalk lookout directly connected to Dorrigo Rainforest center. We enjoyed the beautiful panoramic view of the forest from the lookout. We did the Wonga walk (a hike of 6.6km) covering Tristania falls and Crystal shower falls. Entry to the National park was AUD 2 per adult and AUD 1 per child. We stayed for the night at Dorrigo Mountain Holiday Park which costed AUD 30/ night.
Day 27
We drove further down to Port Macquarie where we spent the afternoon walking around. From there, we drove to Tuncurry and spent the day at Reflections Holiday Park. We spent the rest of the day at the beach and were able to spot lots of dolphins swimming around. Camp costed AUD 75/night.
Day 28, 29 & 30
On the final leg of the journey before driving back to Sydney, we visited Blue Mountains. This was at the top most on my list of places to visit in Australia. We booked 3 nights in Katoomba Falls Tourist Park. We spent the first day walking around near our caravan park and the main town. The next day we visited Scenic World. It is highly recommended to do the booking online and be there quite early as it gets very crowded with lots of tourists especially during the holiday season. We spent the whole day here walking around the rainforest, echo point, Katoomba falls and enjoying the scenic views. On the last day in Blue Mountains, we drove to Blackheath and Jenolan caves and around the mountains. We stopped at Blackheath for lunch. In the evening, we finished all our packing as it was the last day in our campervan before driving back next day to Sydney and dropping off our van.
Day 31 and 32
We drove back to Sydney and checked into our hotel. We took a walk through Hyde park, Darling Harbour, visited Opera House and spent the evening with our family members who live in Sydney. The next day we booked a rental car and drove around the city visiting beaches. In the evening, we ate Pizzas at Pizza Antentico where guests dine in a group while they circulate the room with a never ending selection of pizzas and pastas for 90 minutes.
We had an amazing time and an unforgettable experience in Australia during all these weeks. I almost had tears the next day when we had to fly back home. Taking the beautiful memories of our time in Australia, we said Goodbye!!
We really hope to visit again soon.
Madhurya