Road tripping in Australia with a toddler – Part 1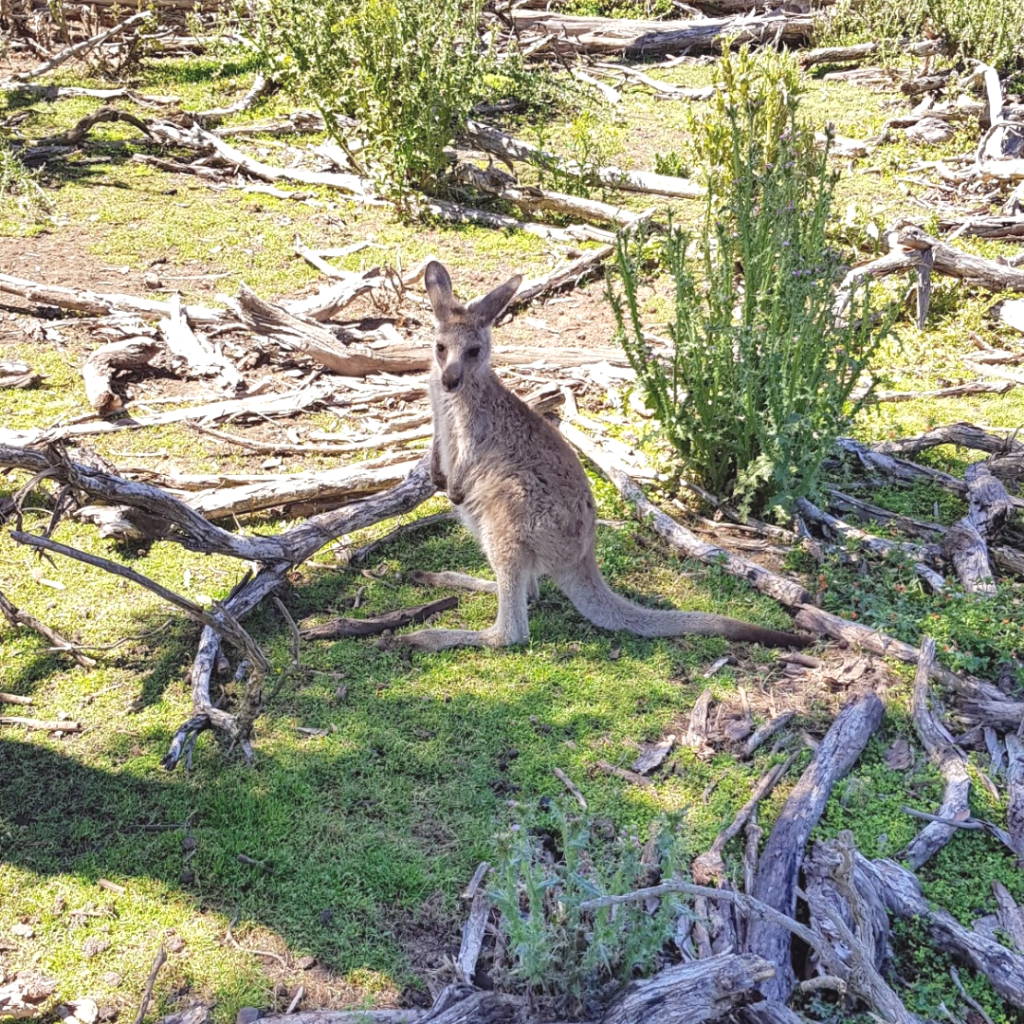 I'm back after a long, long time. This post is about "ONE OF THE BEST TRIPS" we've made so far!!
It was almost a year ago and honestly, we never thought we would take this trip so early after Neel was born. We wanted to wait another year or 2 till he was old enough to enjoy the trip. But the decision was made on the spur of a moment. We were having dinner and Mike looked at me and said "what are we waiting for? We can always go back another time in another few years, there is so much to see." And I agreed. And so after 3 months of planning, preparing, shopping and getting ready, we finally boarded that plane which took us to the land down under, Australia!
I am keen to share not only our experiences but also some tips to plan the trip, especially with a toddler.
When and for how long ?
We did not want a short trip. We wanted to go for a month and travel around a bit. We were able to extend our Christmas holidays and take an additional 3 weeks of vacation in December. So in total, we spent almost 5 weeks in Australia.
How did we fly?
We had a lot to consider here..
We had to find out where we wanted to start our trip in Australia. We checked for different options like Sydney, Melbourne, Brisbane and Perth.
Our preferred flights were Etihad, Emirates and Singapore Airlines.
We did not mind having 1 or 2 short stops in between in order to freshen up and let Neel get some play-time.
As we were travelling in December which is also Summer vacation in Australia and a peak season for tourists, we had to book the tickets way in advance in order to get good deals.
In the end, we came up with the best solution of flying to Sydney on Emirates.
Visa & Immigration?
It was easy for Mike and Neel to apply for Australian visa, they had to just fill an online form and that was it. I had to fill not only a form but had to get many supporting documents and wait almost a month for the visa. Visa information is available here.
How did we go around in Oz?
We wanted to go on a road trip with a Caravan/ Campervan in Australia (Something Mike had always wanted to do). As we were only 2 adults and a toddler, we did not need a big caravan. We decided to rent a Campervan.
The main advantages we found by travelling in a campervan were:
We did not have to book hotels in advance (December is a peak season for tourists, finding proper hotels can be impossible sometimes and even if we do find them, they are very expensive)
Additional costs for rental car could be avoided
With a campervan, we were more flexible with our plan and we could change it when necessary. Many times we did that after talking to local people who advised us to visit some nice places around (which were not in our original plan)
Our toddler could feel at home during the whole month. He was so excited and happy to stay and travel on the campervan
We did not have to eat outside all the time. Our van had a kitchenette and we could easily cook in there.
When we were tired, we could just find the next caravan park and stay for the night
We decided to rent this Campervan from Maui. We had to do a thorough research on the rental company and their deals before choosing this van.
What we made sure to carry for this trip?
We were travelling with a toddler to one of the most expensive countries / continents in terms of food and cost of living; Considering these facts and also the fact that we would be staying 5 weeks in a van, we had to pack more efficiently.
Clothes: As it was summer in Australia, we made sure to take enough shorts and t-shirts for all of us but not overload our bags with clothes.  Caravan parks usually have all the utilities including washing machines. We were able to wash and dry our clothes whenever we wanted. We also carried our swim wear.
Food: We had a kitchenette (Including utensils) in our van and made use of it quite a lot. We decided to take many items from home like coffee powder, milk powder (For Neel), Neel`s baby cereal, Indian masalas, pasta, rösti (hashbrown) and snacks. Though we bought veggies and fruits in Australia, we were happy to save a lot on food stuff by taking them from home. Beware of the Custom regulations on what you can carry and what not.
Care kit: Shampoo and soaps, medicines (Especially for Neel), sun-screen lotions for all of us.
Others: Proper hiking shoes and swimming shoes, diapers, wet wipes, garbage bags, our camera, Neel`s Stroller, chargers and most importantly, my kindle.
Though we knew we could always buy them in the cities there, we made sure that we had enough of our supplies in our campervan as there were days when we would drive for hundreds of kilometers and still find no stores or restaurants.
Where all did we travel in Oz?
Australia is a very large country. 5 weeks is too short a time to see even 25% of the country. I came up with an itinerary after I referred to some interesting websites and spoke to some friends who had done such trips:
Arrive in Sydney
Drive from Sydney through coastal route towards Melbourne and Adelaide
Cross Mildura and drive towards Brisbane
Drive further ahead to Bundaberg to see the Great Barrier Reef
Drive back through Queensland`s Sunshine coast back to Sydney
Beaches, charismatic little towns and beautiful national parks were part of our itinerary throughout.
More about our trip in the next post.