Puzzling Fun: Introducing Toddlers to Puzzles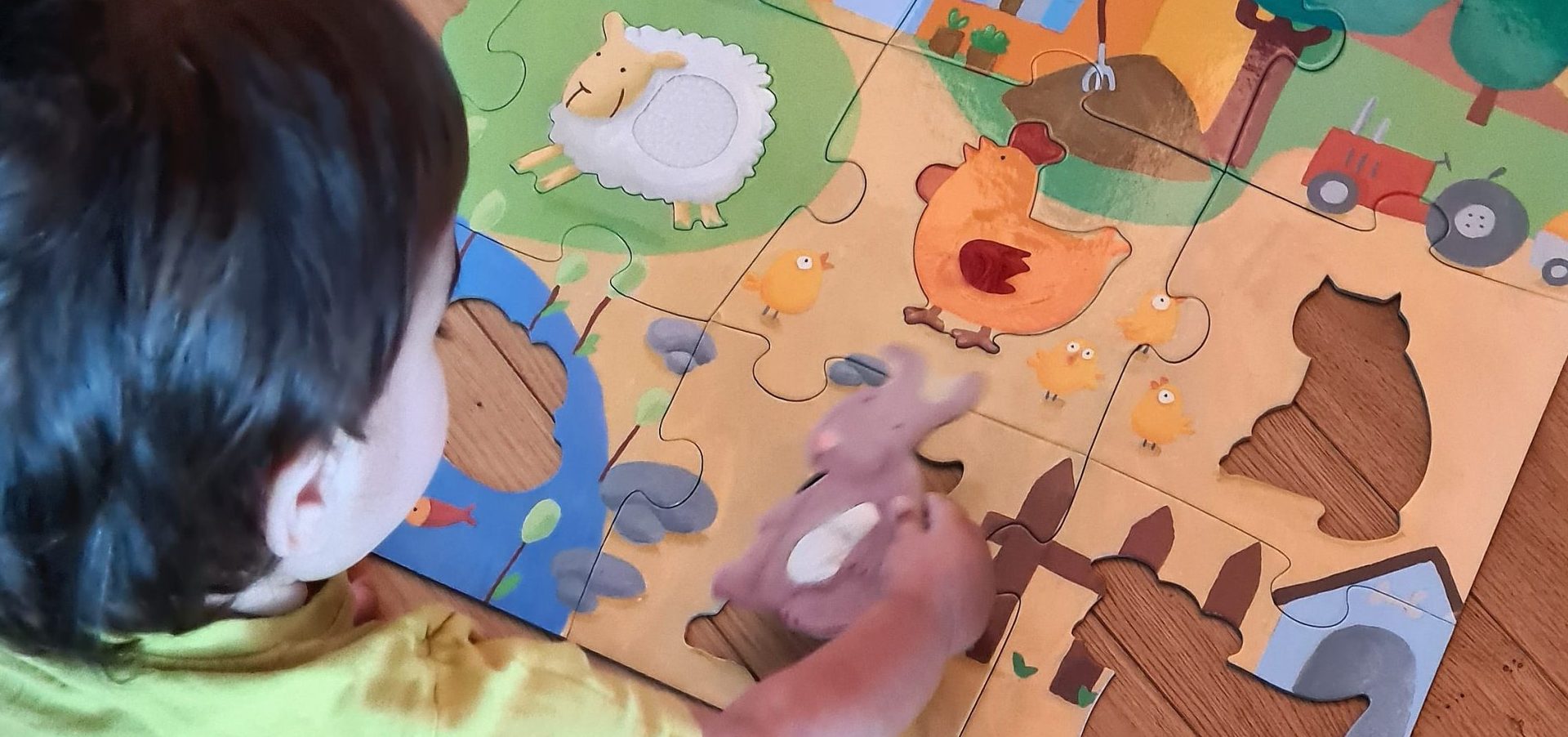 Puzzle activity is an engaging and fun way to help develop young children's motor skills and problem-solving abilities. This activity encourages them to explore their environment, interact with objects, and use their imagination while developing important cognitive skills.
Early learning doesn't have to be boring! Puzzle activities are a great way to introduce important concepts like problem solving and shape recognition while providing an engaging and fun way to help develop the skills of our young kids.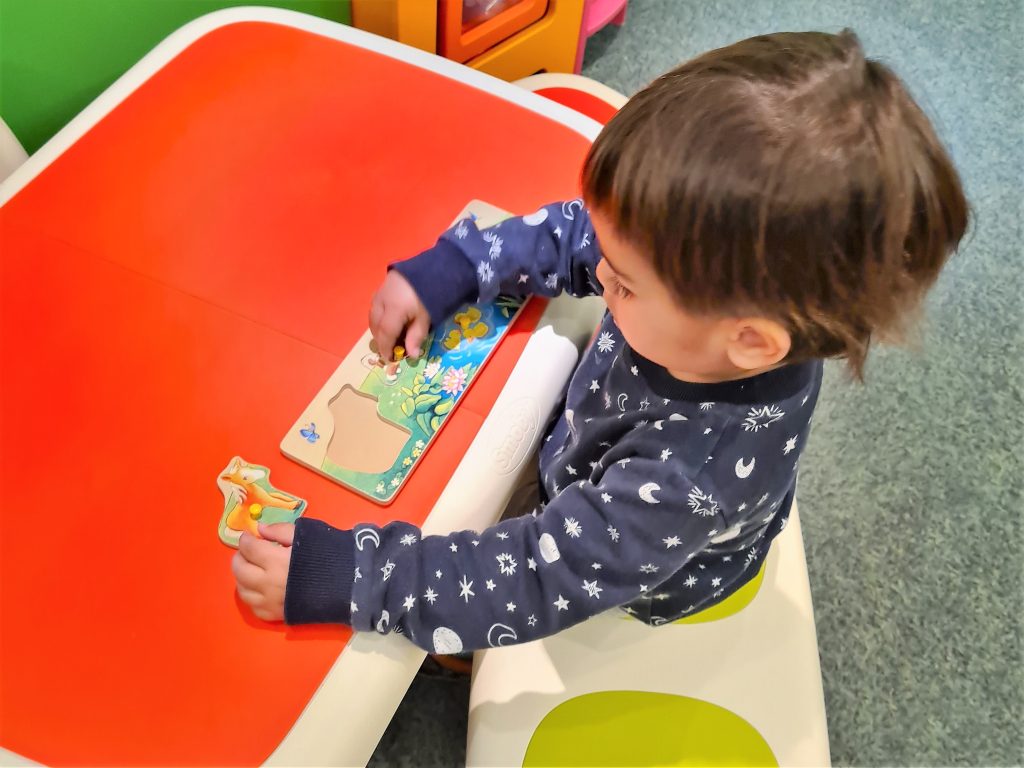 Benefits of Puzzles for Toddlers
Playing with puzzles can be a great way to help your toddlers develop their motor skills and cognitive abilities.
Motor skills are improved when children use their hands to manipulate the puzzle pieces, as this helps them learn how to grip objects and refine hand-eye coordination.
Cognitively, puzzles require problem solving and critical thinking which enhances your toddler's reasoning skills.
Additionally, they help practice patience while encouraging creativity – both important life skills that will serve your kids through adulthood.
With the right puzzles, parents and caregivers can create a stimulating environment where kids are encouraged to explore, interact with objects and use their imagination.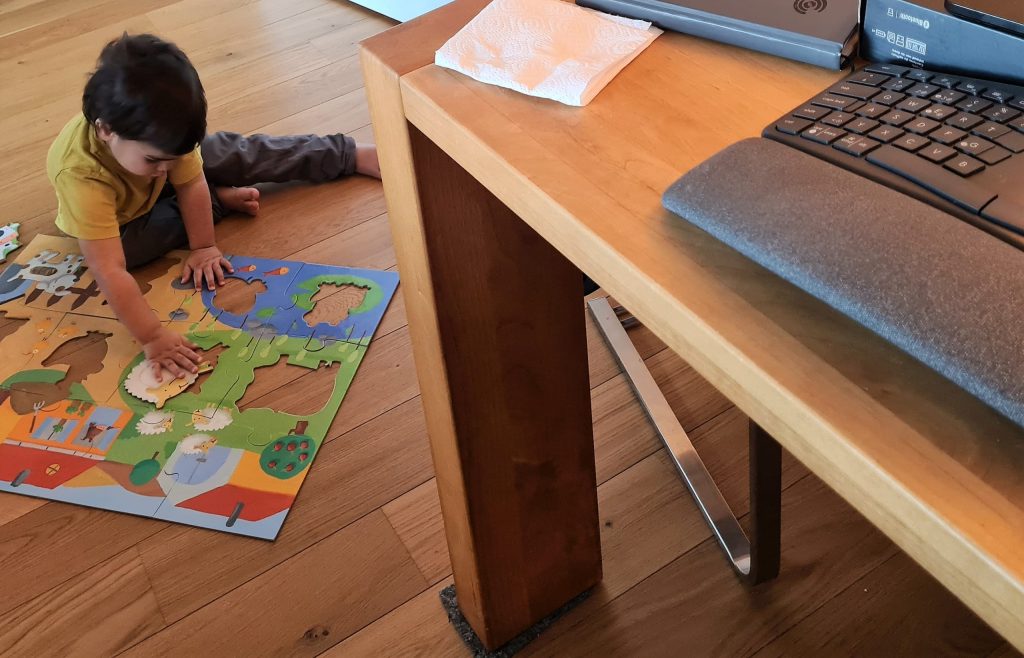 Not only will your toddlers enjoy playing the puzzle, it will keep them occupied for quite sometime. You will for sure be able to finish any important task at hand.
So why not introduce your toddlers to puzzles? From jigsaw puzzles to animal shapes and from 3D puzzles to classic wooden boards – puzzles for toddlers come in all shapes and sizes. Who knows what new skills your little one may learn!
Tips on Choosing the Right Puzzle set for your Toddlers
When choosing the right puzzle set for your toddler, there are a few things to consider.
First, look for puzzles that match your kid`s age and skill level. A puzzle with too many pieces may be frustrating so it's best to find something appropriate for their age.
Second, try to pick puzzles made with non-toxic materials that can withstand rough play – you never know what kind of havoc toddlers might inflict on their toys!
Finally, make sure to choose games that have attractive and stimulating designs or pictures as this will help keep your little one engaged while they work through the activity.
Our Recommended Puzzles for Toddlers:
For the little ones (<3y), we recommend using puzzle with bigger and fewer pieces. You can gradually increase the complexity of the puzzles as your toddlers become more skilled at assembling them, and this will give them a sense of accomplishment when they complete each puzzle.
Also, look for wooden puzzles with rounded edges to ensure that your toddler's eyes and hands remain safe while playing.
It's also important to choose puzzles made of durable materials, so that you can use them for years to come! You'll be amazed at how much fun your child will have and how quickly they learn from solving puzzles!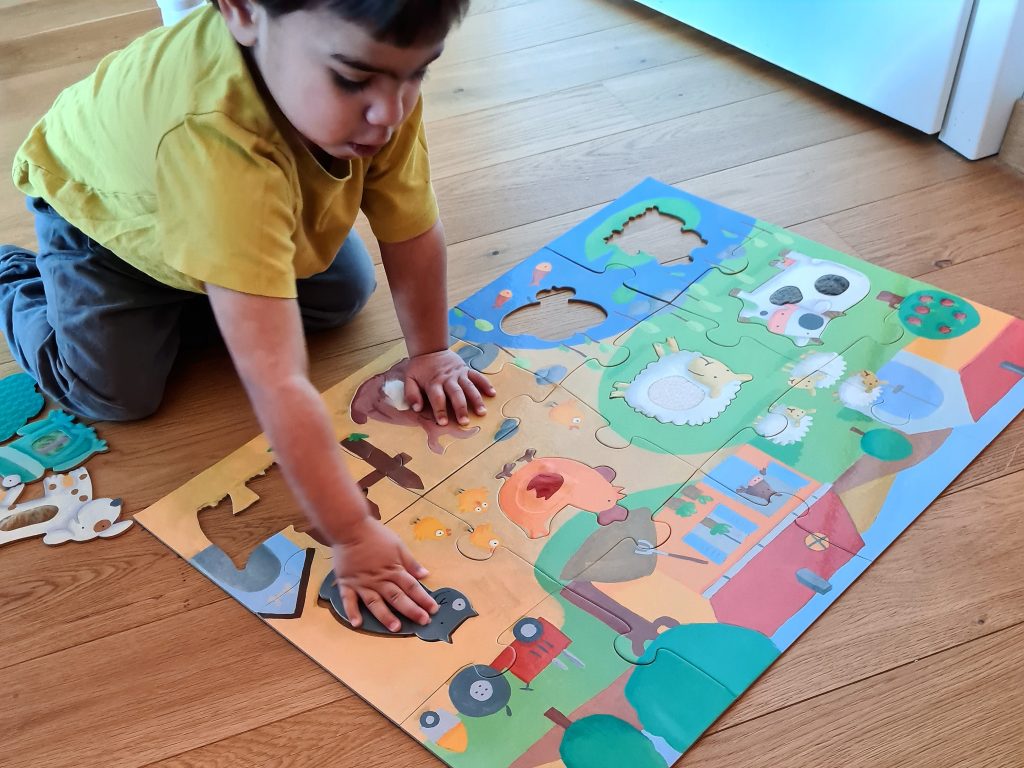 These are our recommendations:
Our toddler Nyra (2y) loves this puzzle set. The pieces are big and fun! I had to show her how to use the puzzle once, and she kept herself busy for almost half an hour playing it herself.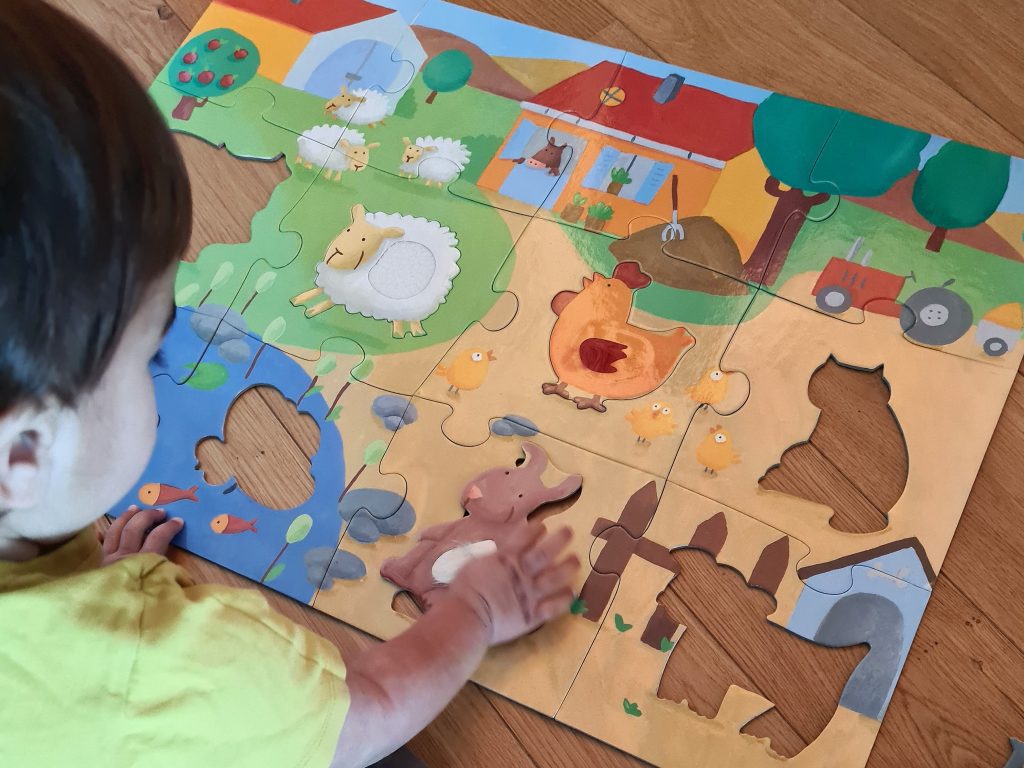 We have received a lot of puzzle from this brand as gifts and our toddler loves it. They are easier to handle.
This is another brand we love and highly recommend for toddlers.
These are some of our recommendations of puzzles for the toddlers.
Happy Puzzling!
As an Amazon Associate, These Fleeting Days earns from qualifying purchases. All opinions stated are my own.
Looking for more fun activities to keep your kids busy while you get some work done? Check out the link below.