Neel at 4 months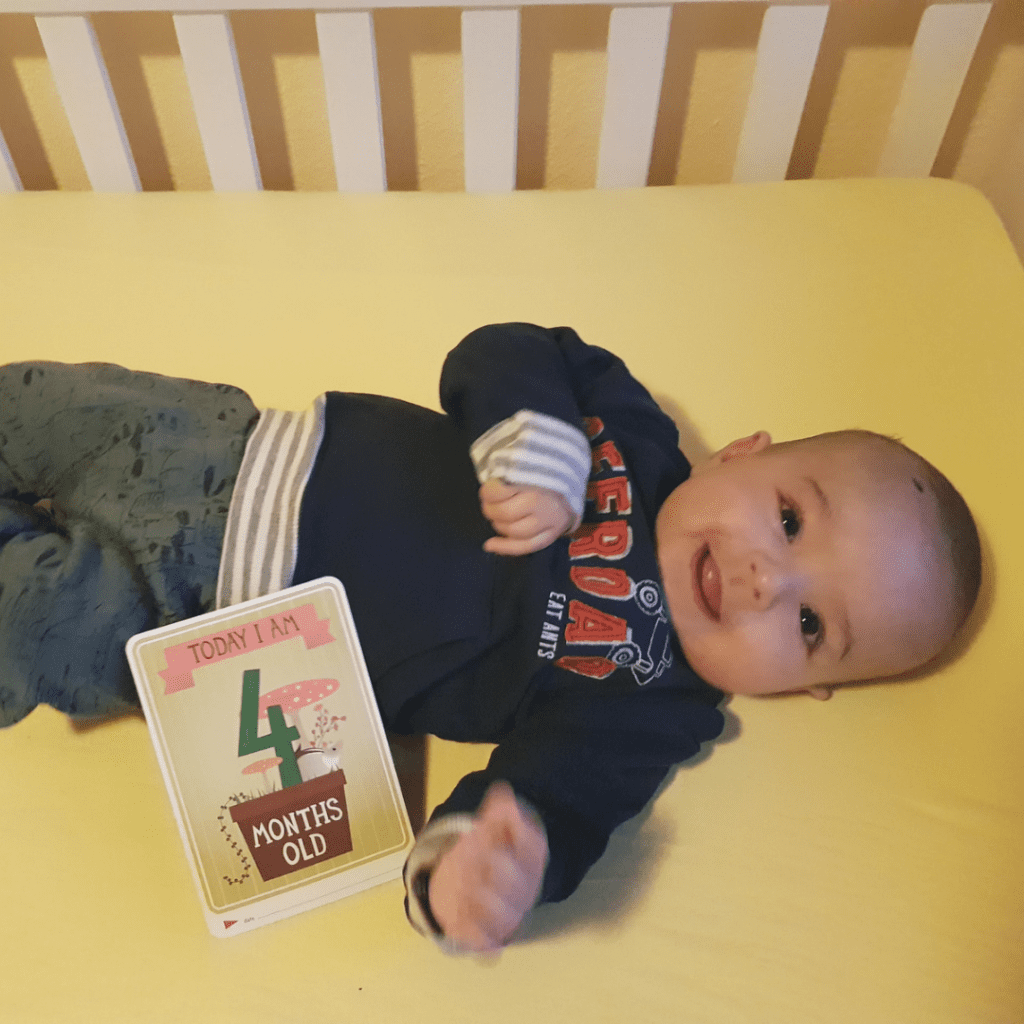 Neel Mueller at 4 months-
Can recognize his mama and papa, even from a certain distance.
Observes what goes on around him.
Talks a lot in his own language.
Is able to hold many things with his hands like his toys, clothes, our  fingers and very recently his feet as well. And of course whatever he holds, he puts them into his tiny mouth.
Is able to keep his head straight. We are encouraging Tummy time almost every hour for at least 5 minutes (which he is not such a big fan of!!).
Can turn left and right.
Is able to sit for sometime in the baby chair without falling.
Loves watching TV even though I try hard to stop him!
There was a time when he hated going to people other than his mama and papa, but now it seems like he actually enjoys company!  Whenever we meet someone, he automatically catches their attention with his big, beautiful smile! But 5 pm is his deadline. Beyond that, he cannot stand being with anyone other than his mama! Poor Mike had to struggle a bit to get him to sleep when I was gone for my body training in the evening.
Hates sitting in his car seat.
Tries to lift his head while holding our hand as support.
Has already started to teethe and because of that we are having sleepless nights and fussiness. He fell sick too for a couple of days.
Has already taken his first trip on a flight. And has also been on many road trips.
So far everyday has been a learning experience as a mother. Sometimes it is challenging. My frustration level goes up when my baby wakes up every hour or so at night. It took me a while to understand that this is just a phase and it will pass (Like Manasa tells me "If everyday is not a Sunday, then everyday is not Monday either"). Also, I have learnt some tricks and ways to make my life easier (which I will soon share with you all) and most importantly I have a powerful support system in my husband, my parents and my sister.
-Madhurya.