Lake Como with Kids – 10 Things to be aware of!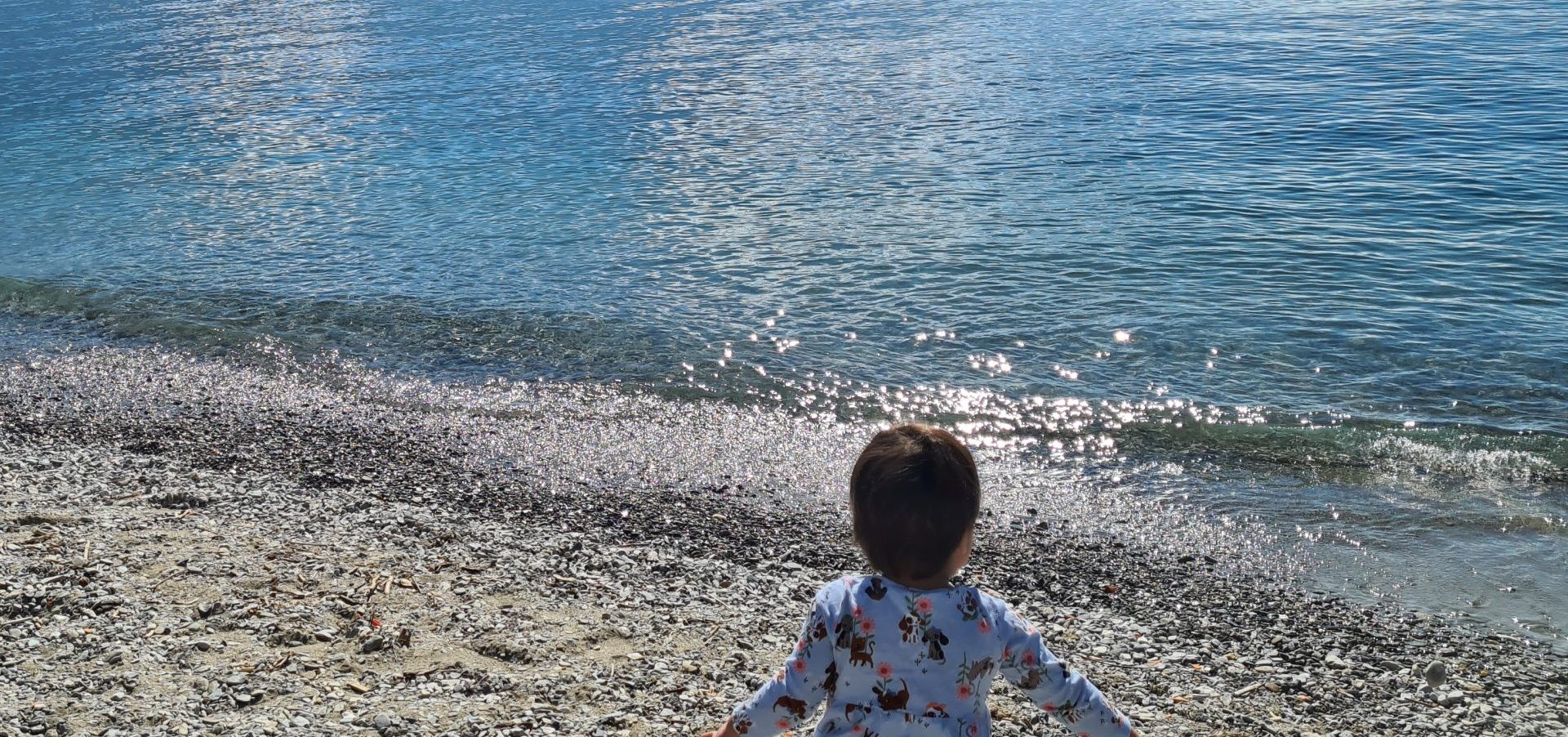 Are you planning a family vacation to Lake Como in Italy?
It's a beautiful destination with plenty of activities and attractions for kids. But before you embark on your adventure, it's important to be aware of some of the unique challenges that come with travelling with kids in this area.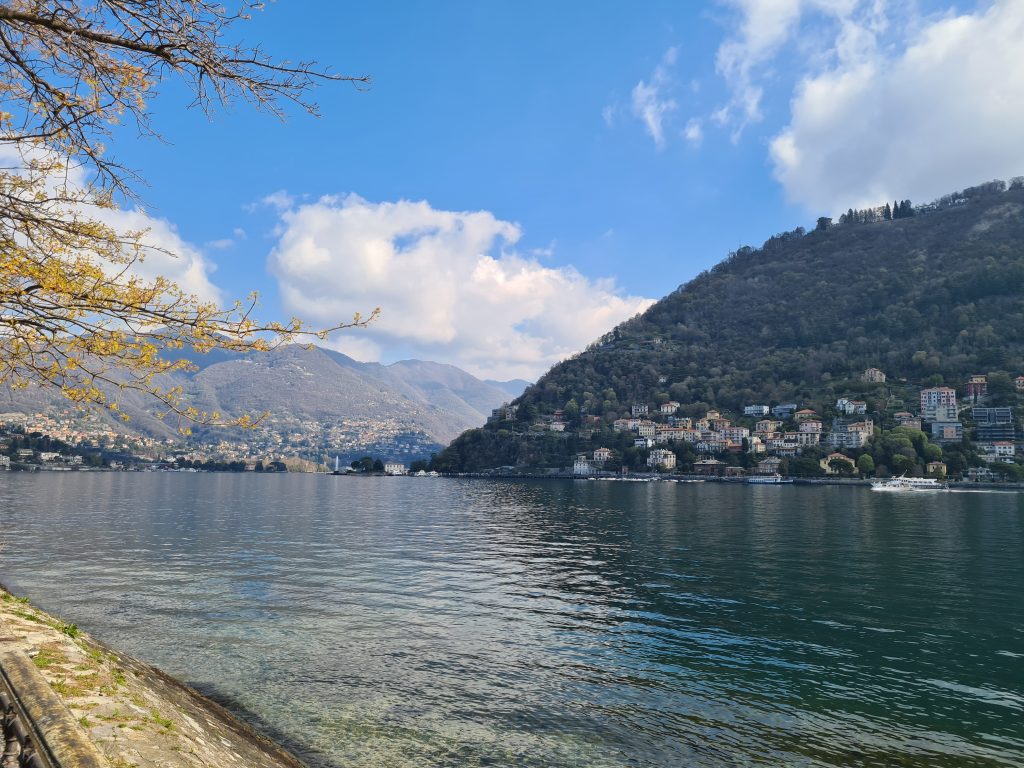 Located in the northern part of Italy, in the region of Lombardy is the most beautiful and spectacular Lake Como. Lake Como is popular for its stunning landscapes, charming villas and rich culture.
The region around Lake Como is an ideal destination for a family holiday. Not only is it a great place to explore, but there are plenty of activities for kids of all ages.
Travelling with kids to any new city can be a challenge, however if you are travelling to a very popular tourist destination like Lake Como, you need a lot of planning and arrangements.
So, we have compiled 10 important things to be aware of when visiting Lake Como with kids.
1.Accommodation
We recommend booking a family-friendly accommodation for your stay in Lake Como. Airbnbs are our first option. We usually book a house or an apartment which has all the amenities like kitchen, balcony / garden (where kids can play).
Our second option is family-friendly hotels. If you are not into Airbnbs, consider looking for holiday homes or villas that offer amenities such as a swimming pool, game rooms and playgrounds. We usually like to spend the day exploring the city rather than spending the whole day in the hotel premises. However, these amenities are perfect to get the kids de-energized in the evening.
2. Check opening times
Many attractions in Lake Como have limited opening hours, so make sure to check their websites before planning your visit.
Opening times also change during Bank holidays, so make sure to check in advance.
3. Book in advance
If you want to go on a ferry ride or take a private boat trip, book in advance to avoid the long queues to buy the tickets. We had to wait almost 45 minutes to take a ferry ride, thankfully there was a small playground that kept our kids busy.
It could also be possible that everything is fully booked, so make sure to not take any chances!
If you want to visit any tourist location or take a boat cruise, you need to come early (atleast an hour before the set time) to avoid the long queues.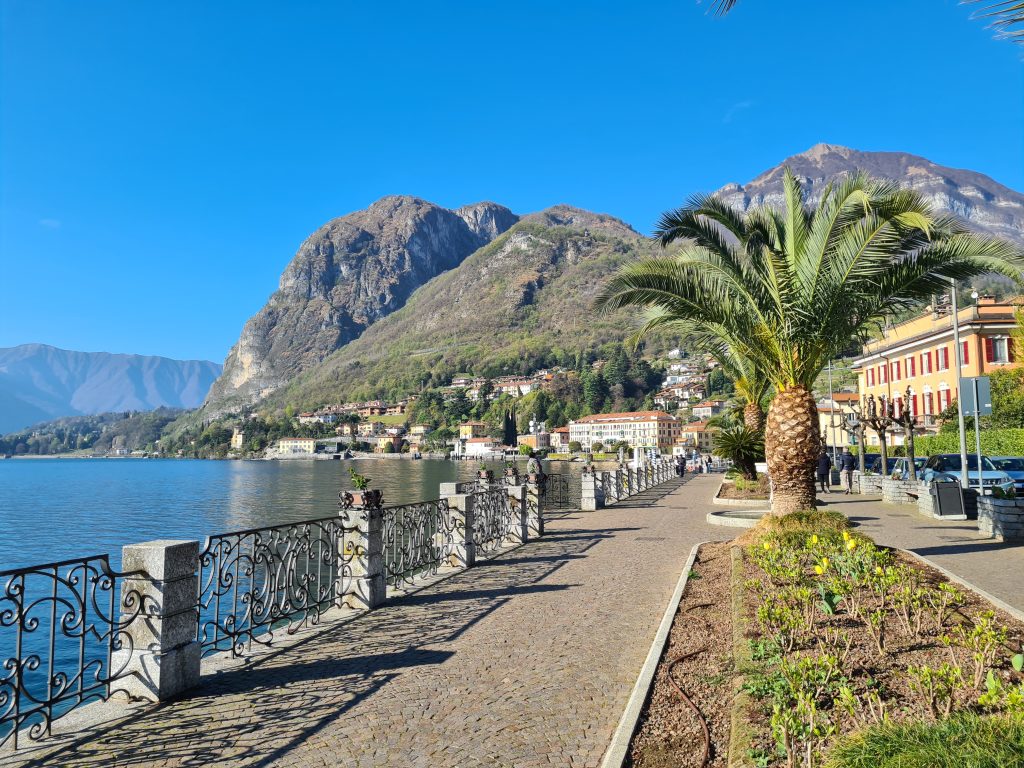 4. Transportation
Lake Como is full of picturesque winding roads, so it's best to avoid driving if you are not comfortable. The area is well-serviced by public transport, including bus and ferry services, so take advantage of these options to save time and energy and kids will enjoy these rides!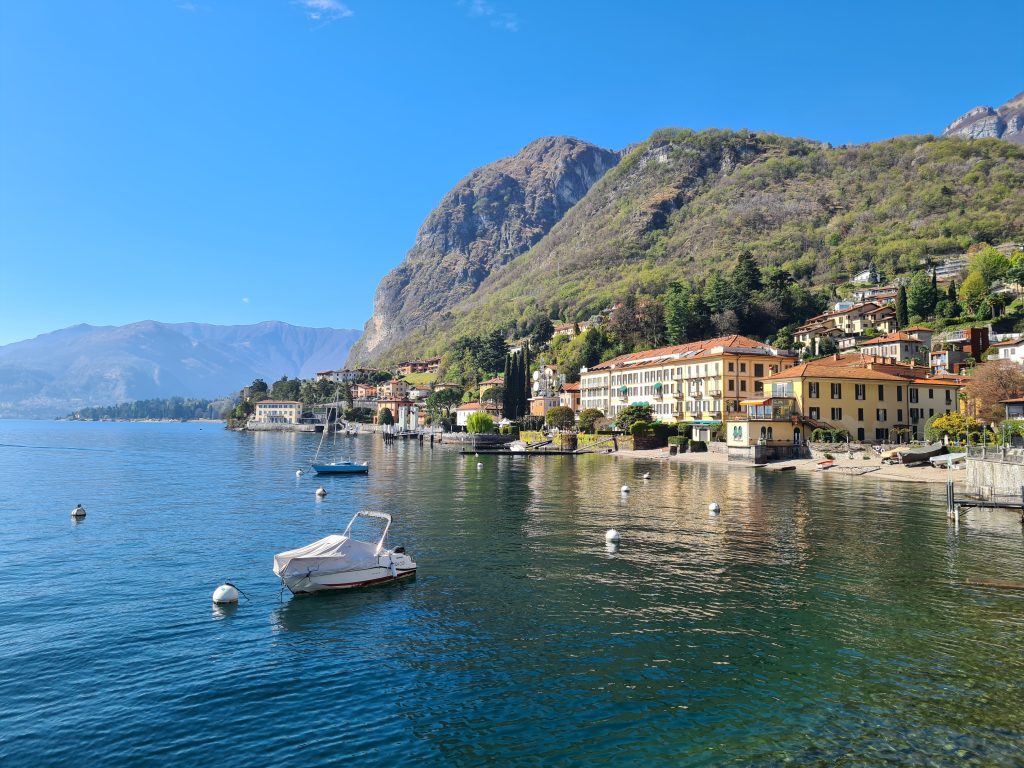 If you are driving around Lake Como, make sure to take the scenic route. I highly recommend to leave early in the morning (when there is less crowd) and stop in between at one of the many cafes to take pictures of the picturesque view and have a coffee and Brioche (for kids) while enjoying the view.
5. Visiting Restaurants
The cities around lake Como are very popular tourist destination. During peak times like Spring or Summer, you will see the places filled with people. When you want to eat at any restaurant, consider atleast 30 minutes to find a restaurant which is not fully booked and another 30 minutes to get served.
If you have small hungry kids, start looking for a restaurant atleast 1 hour in advance to avoid having them completely cranky and tired.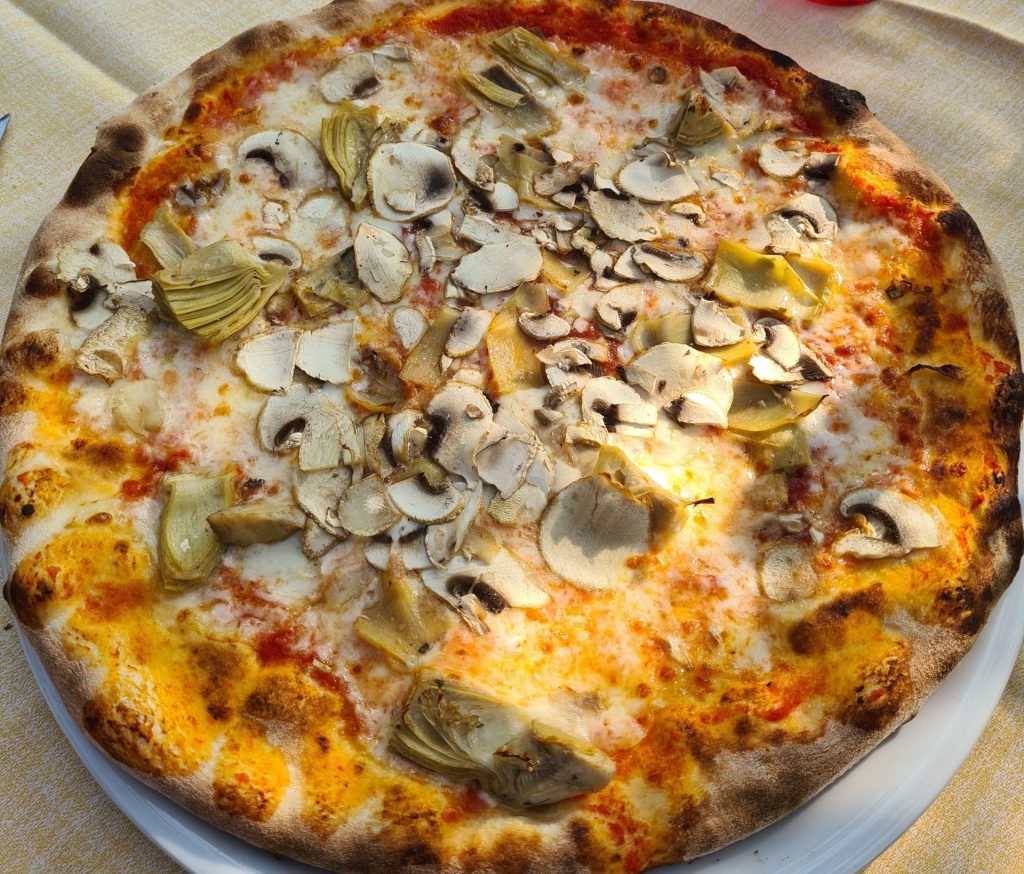 6. Safety precaution
If you have small kids, there are many walking paths along the promenade where they can walk freely (while you keep an eye on them, ofcourse!). Inside the city, as a safety precaution, make sure to hold their hands all the time.
As a general rule, at any place, make sure to keep your valuables safe.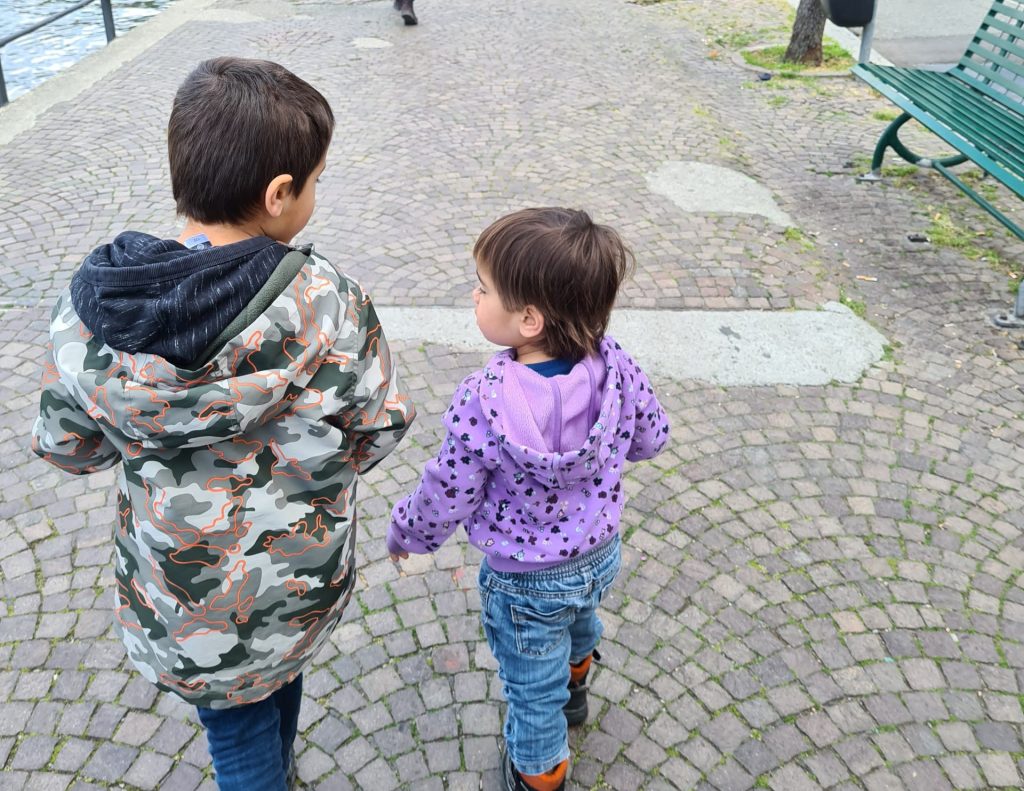 7. Sugar rush
With all the amazing Italian sweet delicacies, it is very easy for kids to get sugar rush. So try as much as possible to limit their servings in order to avoid tummy aches and energy overload.
Instead, let them try freshly baked breads and specialized cheese from the region. Explain that these are the special foods made in this region and they may not get such amazing foods back home!
8. Sunscreen
Another important thing to remember when travelling in Italy with kids is to protect them from the sun. The Mediterranean climate can be quite intense and it's easy for kids (and adults!) to underestimate the strength of the sun. Make sure you pack enough sunscreen, hats and sunglasses for everyone in your family and that you apply it regularly throughout the day.
9. Playgrounds
There are many adventure parks for older kids around Lake Como. However, we wanted to explore the cities mainly. Luckily there were many playgrounds inside the city. We were able to take breaks in between from all the walks we did around the city and let the kids vent out their energy.
The playgrounds are clean and well maintained.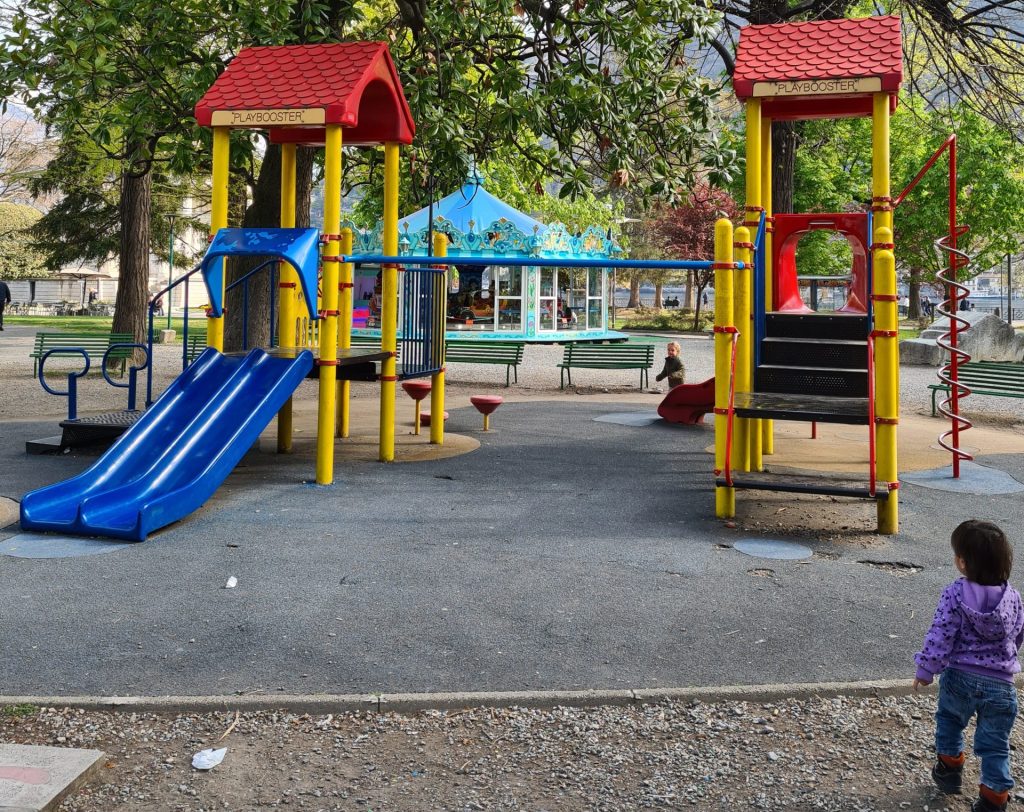 10. Places to explore with Kids
These are some of the places we visited around Lake Como:
Domaso
Varenna
Menaggio
Como
Bellagio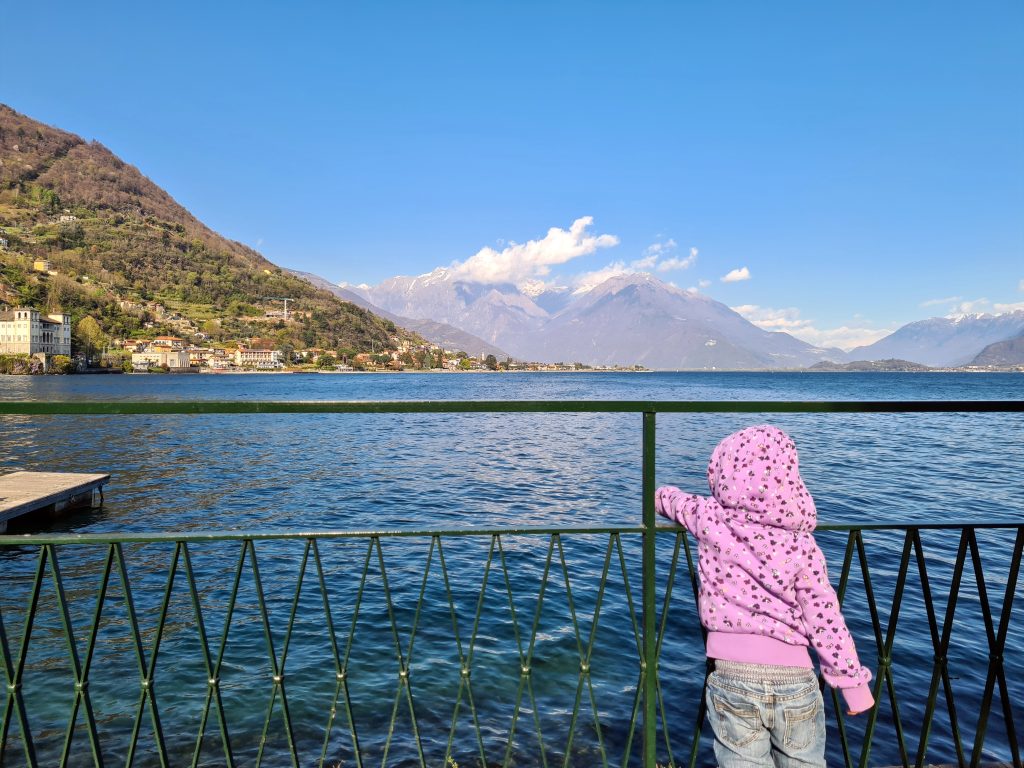 We were mostly taking walks along the promenade or inside the city. During summer, you can spend the day on the beaches or swim in the water.
Make sure to research the area before you visit. Find out what activities are available and make sure there is something suitable for each member of the family.
Traveling in Italy with kids can be a truly magical experience, full of sights and sounds that will last a lifetime. With these tips, you can be sure to have less crankiness and more enjoyable and memorable time exploring this stunning area!