Jharana Jungle Lodge, Tadoba – A family trip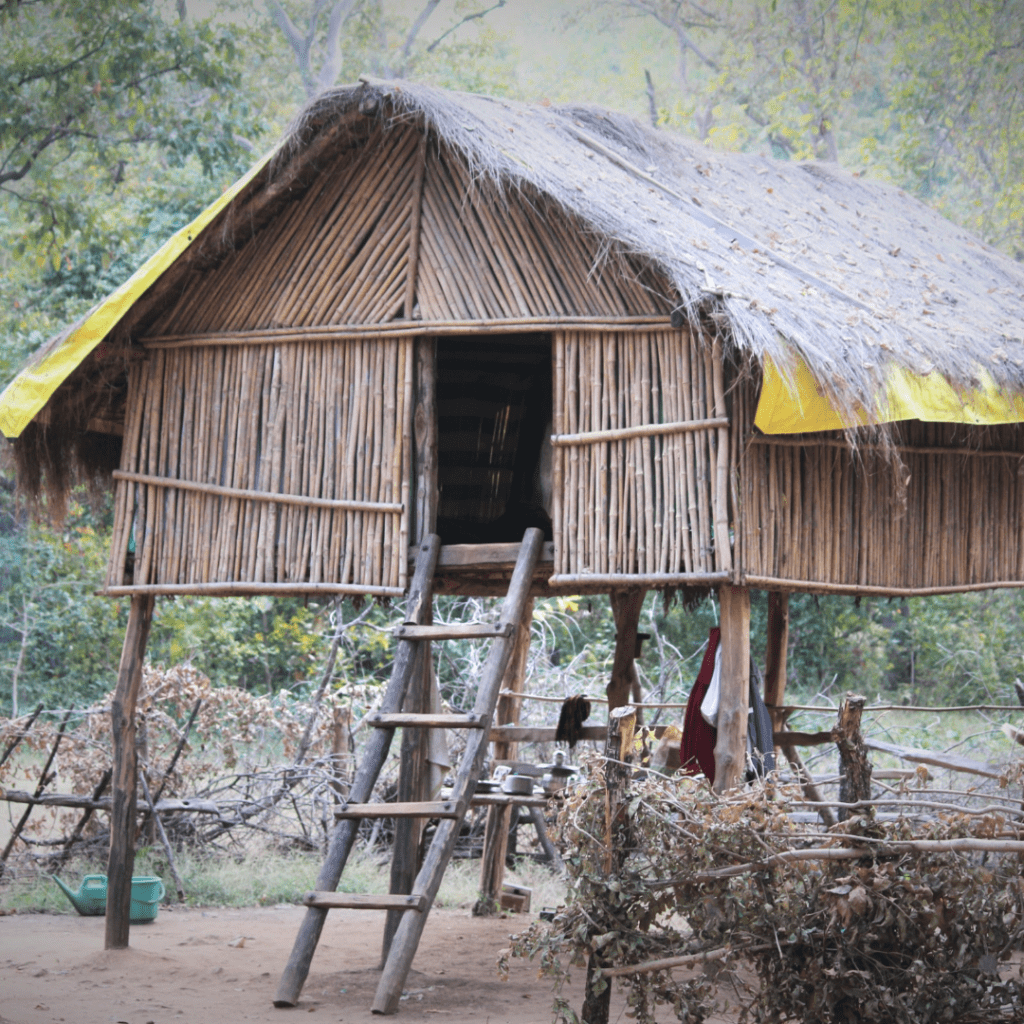 If visiting Tadoba Tiger Reserve has been one of our best vacations so far, then booking our stay at Jharana Jungle Lodge for the duration will remain one of the best decisions the guys have taken till date! Jharana was the epitome of hospitality through and through.
It is located close to the Park's Navegaon gate and because it is at such proximity to the jungle, it is refreshingly quiet. The presence of a marsh nearby attracts birds of a wide variety into the premises. When you're there (and if you're there to truly experience nature and wildlife and not to dance to the tunes of a DJ or listen to loud music! Apparently MANY people look for 'entertainment' in a resort!) you'll be relieved to hear the birds chirping and cooing and the occasional grunts and roars of a Leopard or a Tiger. You'll wonder at the presence of a multitude of stars in the sky, which, strangely, aren't visible in the city.
The rooms are exquisite, tastefully furnished. It looks as if the owner hasn't scrimped on a furniture here, a fixture there, just to save some money. No, don't take me wrong… They aren't flashy or extravagant; Each room is done in a way that the guest feels welcomed, with cozy beds and comfortable couches, tiled ceiling and spacious bathrooms. Let me warn you, there are no TVs! And that's what makes it special, according to me! It forces the kids to come up with innovative games to keep themselves entertained and makes the adults spend more time with one another.
There were no other guests at the resort, much to our surprise and delight. We had the whole lobby, the dining area for ourselves. There were games like Carrom and Chess Boards beside the lobby. And Badminton and Cricket Bats too. The kids took turns playing and even the adults couldn't resist joining them.
Food, prepared specially for us, was simple but delicious at all times. It was mostly Dal and Vegetable Curry, and sometimes a Paneer gravy, all served with fresh Tawa Rotis and Rice. We always ate to our heart's (and of course to our tummy's) content but it never felt like over-eating. Dessert was served every night and one afternoon we were treated to Chinese fare as well. We asked the staff to prepare fried goodies when we felt the urge to eat some. And they didn't charge us extra for such treats. (Do make sure to carry plenty of snacks or special foods you may need as it is hard to find stores nearby.)
The staff went out of their way to create novel experiences for us. Once they set up Tea/ Coffee outside the resort, beside a lake, a fallen tree-trunk serving as our makeshift table. Then there was snacks by the light of a bonfire and a candle-light Dinner beside their new swimming pool. Ah! What more can one ask of a vacation!
Conversations, stories shared by Rahul (the Manager) at the lobby after a Safari and Yogesh (the Naturalist) over a Beer beside the crackling fire, were the icing on the cake. They are such passionate people- talking about the wildlife (especially Tigers) like they're discussing the traits and oddities of members of their own family and answering our questions, clearing our doubts about the inhabitants of the Forest, the rules that are in place to protect them- their enthusiasm just rubs on people who listen to them talk. I spotted Medha soaking up everything they said.
Once, when there wasn't much else to do, we decided to hike to the Tribal temple atop a hill nearby. We were asked not to bring the kids along, as the terrain isn't kid-friendly and there are chances of coming across a Bear or a Leopard, but who would we leave them with? We decided to go, accompanied by Yogesh and another boy from the resort. If it gets too difficult, we can always return, we told ourselves…
We met the guard who watches over the entrance to the Buffer area before the Navegaon Gate to the Tiger Reserve, who asked us to be extra careful as he'd seen a Tiger nearby just a while ago.
We walked ahead carrying sticks and making noises. We were entering thick jungle and as we walked/climbed, dry leaves crushing beneath our feet, we watched out for snakes. The hike wasn't strenuous; It was just uncomfortable, with the path being slippery and the sharp branches of vegetation poking or brushing against us. The kids were brave enough to walk, with help, of course, but I felt so proud of them! We stopped to pay respect to the Snake-God, whose awe-inspiring idol stood, keeping a watch over the terrain.
Then we spotted a cave frequented by Tigers and its droppings closeby. We were probably being watched by the Big Cat himself, as we marched on, scared but excited.
So glad we decided to do the hike anyway, because the views at the top were stunning, especially of the setting Sun. We sat on stones and logs and relaxed as we munched on pieces of Watermelon packed by the staff. We did this for quite sometime.
Soon, it was time to head back. To the Resort. And the next morning, towards home. We'd had the best best vacation so far! Oh! Did I mention that already?! Yeah, whatever! Still…
PS: Just don't buy the Coffee Table book on Tadoba called Tadoba – The Inheritance, at the Resort. Even though it is good, with beautiful photographs of the flora and fauna of the Park, it just isn't worth paying Rs. 2000 (30 USD) for, especially since the copies were received free by the Resort from the Forest Service, as we found out later!
(Rooms cost us Rs. 7000 (100 USD) per couple per night. We ended up paying Rs. 26,000 (384 USD) for 3 nights, including food and other expenses)