Jack-fruit Festival in Hyderabad with Family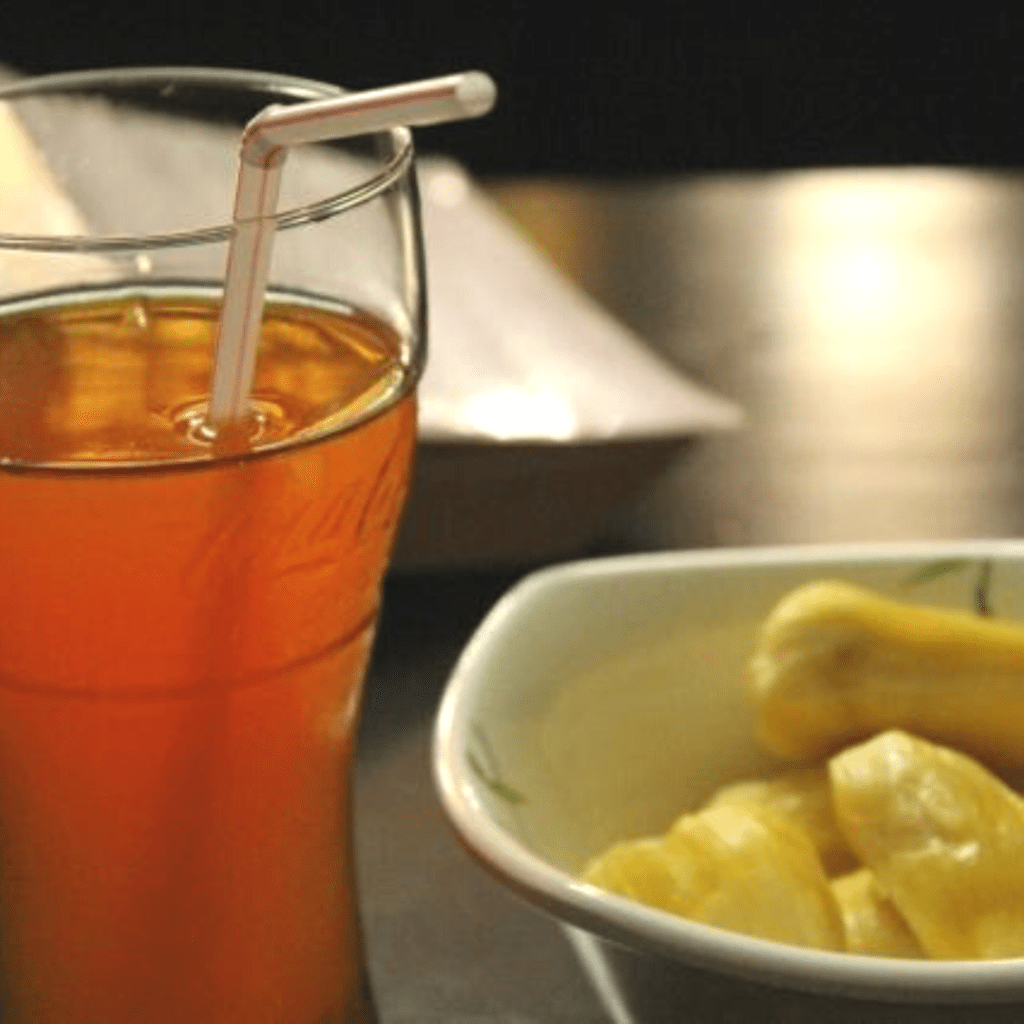 I love Jack-fruit and consider it on par with the King of Fruits, Mango. There's nothing I love to do more than snack on Jack-fruit pieces on hot summer afternoons as I read a good book.
I have even dedicated a post to this wonder of fruits. So when I heard about "Jack-fruit Festival" being organized by Srikanth Bhat of Thinlee Foods, I decided to check it out.
I thought it would be an educative and entertaining outing for the whole family, which is just as crazy (or may be a bit more!) about the fruit as I am. But Prasad was not so interested. I had to drag him to the venue; I knew he'd just spend all day watching TV, otherwise.
The Festival was being held at Exhibition grounds. When we got there I braced myself for an outpouring of abuses hurled at me from my husband for having dragged him off his comfy couch. There were very few attendees. The people we saw around were either the organizers, the Guests of honor, the workers or the press.
But I was saved, thanks to the speeches that soon began at the podium. We were rushed to our seats by the hosts.
The speeches weren't long and boring, actually, they were short and succinct. The speakers, that included Dr. Laxman, MLA of Musheerabad, extolled the benefits of Jack-fruit: how it can be used to prepare about 20 different juices; jams, jellies, finger-chips and papads (disc-shaped Indian snack); curries, pickles and desserts. It can even be used as a meat substitute, someone said.
I learnt that a ripe jack-fruit can be used in the production of Pectin, a soluble carbohydrate which is present in ripe fruits and is used as a setting agent in jams and jellies (according to google). Instead of importing the Pectin we need, we could harness the sugar from this fruit which is grown in abundance all over India, except in Jammu and Kashmir. Imagine the number of jobs and the amount of revenue this will generate!
National Horticultural Board's R. K. Agarwal let us know that the Board remains ever helpful towards farmers with a minimum of 5 acres of land that cultivate Jack-fruit, by providing subsidies, technical know-how and logistical supply.
All speeches over, we were treated to Jack-fruit juice. It was sweet and refreshing. Juice was just the beginning. We bought tickets for the Lunch Buffet, paying Rs. 262/ person (including tax), that is about 4 dollars a meal. And what a meal it was!
Starters like 65, Manchuria, Shangai Rolls, Spring Rolls, Samosas, Pathrode and more. Soft Noodles, Vegetarian Noodles, Idly, Sweet Idly, Seed Curry, Andhra-style curry, Udupi-style curry, Biryani, Rasam, Sambar, Dilpasand Kurma and a Sweet and Sour Dal called Panchamruth. Desserts like Jalebi, Halwa, Boorelu and Payasam. Such variety, EVERYTHING made from (drum-rolls, please) JACK-FRUIT. Yes! They even served Jack-fruit ice cream.
Then came Tandoori Jack-fruit. The flesh of a not-yet-fully-ripened fruit dipped in a spice mix and grilled. It looked and tasted much more delectable than the Paneer version. I'm sorry I don't have its picture 'cause it arrived much later and I was too busy eating by then!
Jack-fruit's flesh (both ripe and unripe), seeds and the other innards within its tough, spiny shell had been used to prepare an assortment of dishes. I had never imagined that this humble fruit could be cooked in so many ways!  More and more dishes arrived at the tables even as we finished licking our fingers and cleaning our plates!
The one who had bickered so much about forgoing his precious Sunday for a fruit festival was the one who most raved about the food and the event. One moment I found my dear husband busy trying one delicacy after another and buying bundles of Jack-fruit chips, bobbatlu (crepes-like dessert) and halwa (a sort of pudding) from vendors and the next, posing for cameras for a news channel!
Jack-fruit has so much potential, yet to be harnessed. I knew and loved its succulent texture and juicy taste, but now, thanks to Mr. Srikanth Bhat (Keep up the good work Sir) and his endeavor to spread the word about this "poor man's food" (as it is sometimes called), I am aware of a multitude of its other uses.
I'm glad I attended the festival and learnt so much from it. Those dishes I ate at the buffet have inspired me to be creative in my own kitchen. I only wish the organizers had sold recipe booklets and books about the fruit at the venue. Maybe next year they will, it was after all the first time that such a festival was happening here.