How two moms built a Successful Event Organizing Company – Teepees of Serendipity
This is a special series of blog posts that feature an interview with inspiring women each month. Our guests will come from all walks of life and have unique stories to share about their experiences and journeys. Our goal is to highlight the women who are pushing the boundaries and inspire the world around them.
Keep an eye out for our upcoming posts – we can't wait to introduce you to these amazing people!
This month we want to introduce our readers to two amazing ladies Cuca Jaramillo and Lia Camacho – Co-founders of Teepees of Serendipity, an Event organizing company which specializes in Sleepover Teepee parties, luxury picnics and other events.
Thank you ladies for taking time to talk to me!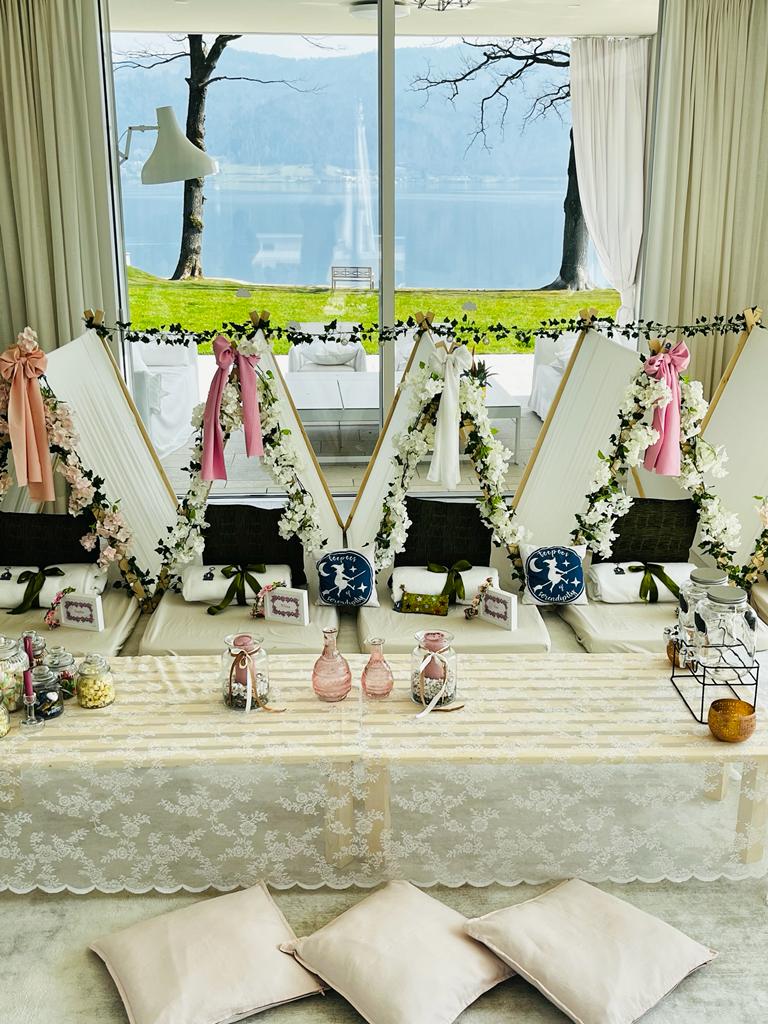 Before we dive deep, please tell me something about yourselves
Lia: After completing Law at the University, I worked as a lawyer for 15 years. Before settling in Switzerland, we lived abroad in several countries like UK, Ireland, Australia, Madrid, Belgium (just to name a few). When I had my third child, I decided to step back from my Legal position. But I went back to University to study Pedagogy. And now, I am a teacher and a mother of three kids.
Cuca: I am a Stylist and have worked in several International magazines including Vogue. I lived in New York for several years before settling in Switzerland with my family. I am a mother of two kids.
We both come from Madrid and fate somehow brought us together and we instantly became friends.
How did Teepees of Serendipity originate? Please tell us your story
It happened when we were on a lockdown during Covid. We were quite bored (like everybody ofcourse!). The kids were driving us nuts and we realised "Okay, we need to do something!". It was during this time, Cuca organized a sleep over for her son and his friends at their home. She had the idea to set up tents inside the living room for the boys! The boys ended up having so much fun. We were so amazed by this idea that we decided to start up a Teepee party organizing company.
Tell us about the journey. How did you go about setting up your business?
When we realized we wanted to start up this business, we did a lot of market research. This was our top priority and with our past experiences and knowledge, we knew how to do this.  We began the actual work by making some teepees on our own. We bought the wood, cut and drilled them in our balconies. As our husbands were working from home, they were able to help us a lot. Even our kids joined in to help us out. We set up a deadline when we shall organize our first party. It was for my (Lia's) daughter's birthday. It became a success!
Like that, we organized many parties for our friends and family. Along the way, we shared pictures to all our acquaintances and the response was "We Want that too!" That was when we knew, we were ready to officially register our business in Switzerland. And thatˋs how our journey began!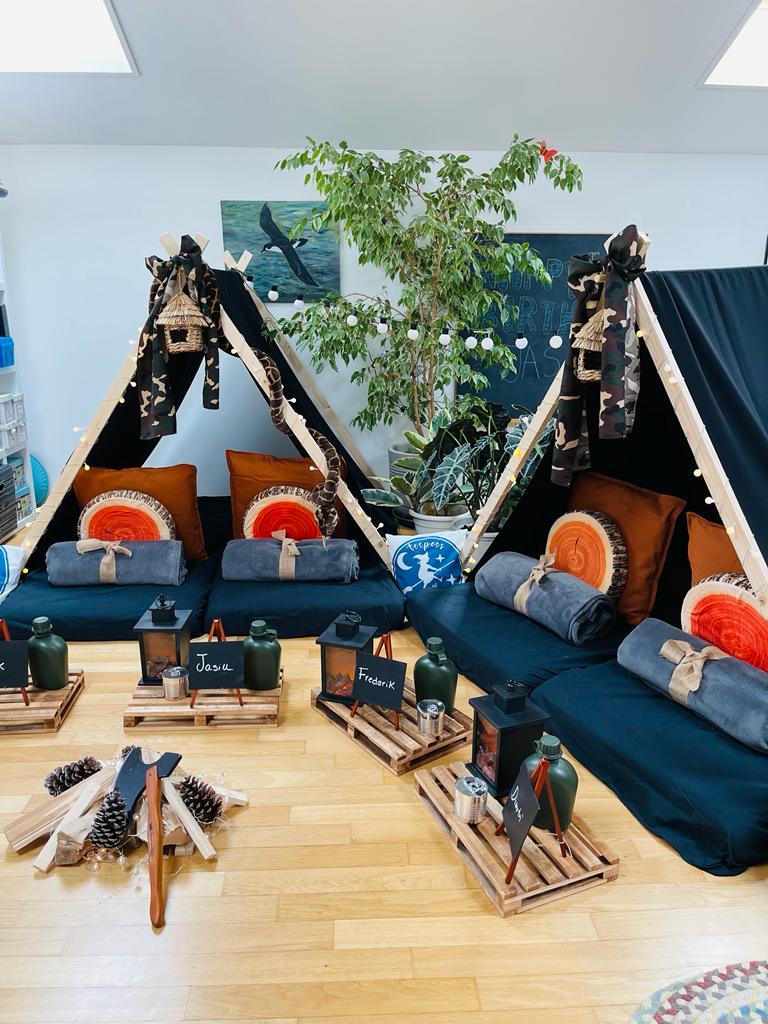 It was not long after you started your business, you were contacted by a famous person right? Tell us about it.
Yes, you are absolutely right. Soon after we started our business and actively shared pictures of what we were doing on Instagram, we were contacted by Georgina Rodriguez, partner of Cristiano Ronaldo.
She wanted us to organize a Teepee party for her kids in Spain. In three to four days, we were able to prepare everything, pack all our teepees and decorations and fly to Spain. The party was a huge success!
What were the main challenges you faced when you set up the business?
Social media!
We were terrible with social media! Neither of us had a clue about Instagram or Facebook for business. And it dawned on us that Instagram or any social media is a huge platform for a business owner to reach their targets. It was quite challenging, but we decided that we had no other option but to learn. We made it our goal to learn about social media, trends, algorithm and so on!
How do you organize and manage the complete process?
We usually get enquiries to organize parties through emails or website or instagram. The first thing we do is send an order form to our clients to fill. They are a simple set of questions to get more information on what they are looking for – like theme, venue, price and so on. When we agree on everything and the contract is signed, we get in touch with them two weeks before the event to finalize all the important details.
On the day of the party, we agree on a certain time to set up everything. When the party is over, we pick up everything and make sure we leave the venue clean so that our clients do not have to do anything.
We organize everything for the events including catering, entertainment and Thank you gift boxes (just to name a few).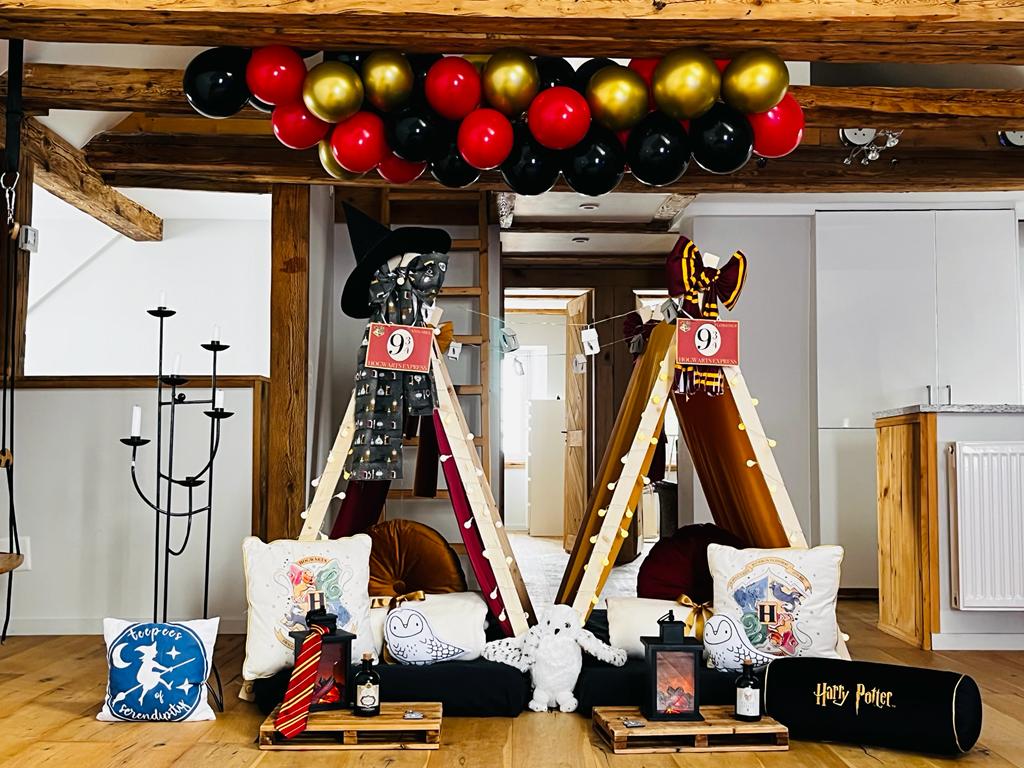 I have an important question as a mother of two kids. Do you also organize special activities to keep small kids entertained during such events?
Ofcourse! Just to give you an example, we had organized face painting for a recent event!
Thatˋs perfect! Can you tell us something about the products you use?
All the teepees we have created are Swiss made. Everything we use come from Switzerland. We started our business during pandemy and that meant we couldnt go anywhere to buy these products and ordering them from anywhere else was not easy.
Now that our business is growing, we need more of these products and yet to maintain the uniformity, we still rely on our Swiss suppliers.
To be more sustainable, we try our best to be plastic-free.
All the fabrics are washed after use and we make sure to disinfect all our products with the UV rays.
As mothers, how difficult was it for you ladies to set up the business and run it?
Actually, we have been blessed with an amazing family. They are part of our business too. With our husbandsˋ and kidsˋ help, it has been less hard to set everything up. Family is everything for us and we are happy they are an integral part of our business.
We believe that if you want your kids to understand what you do, get them involved in what you do.
Do you have any tips for other women (especially mothers) to run a successful business?
Do things that make you happy. And most importantly, do things that make others happy. Because that will give you more satisfaction in what you do.
That was actually the idea when we began this journey during Covid. To make our kids and their friends happy. And that is what we continue to do. We want our clients to be happy after any event we organize.
Treat your clients the same way you want to be treated. We dont want to deliver something we wouldnˋt be happy about.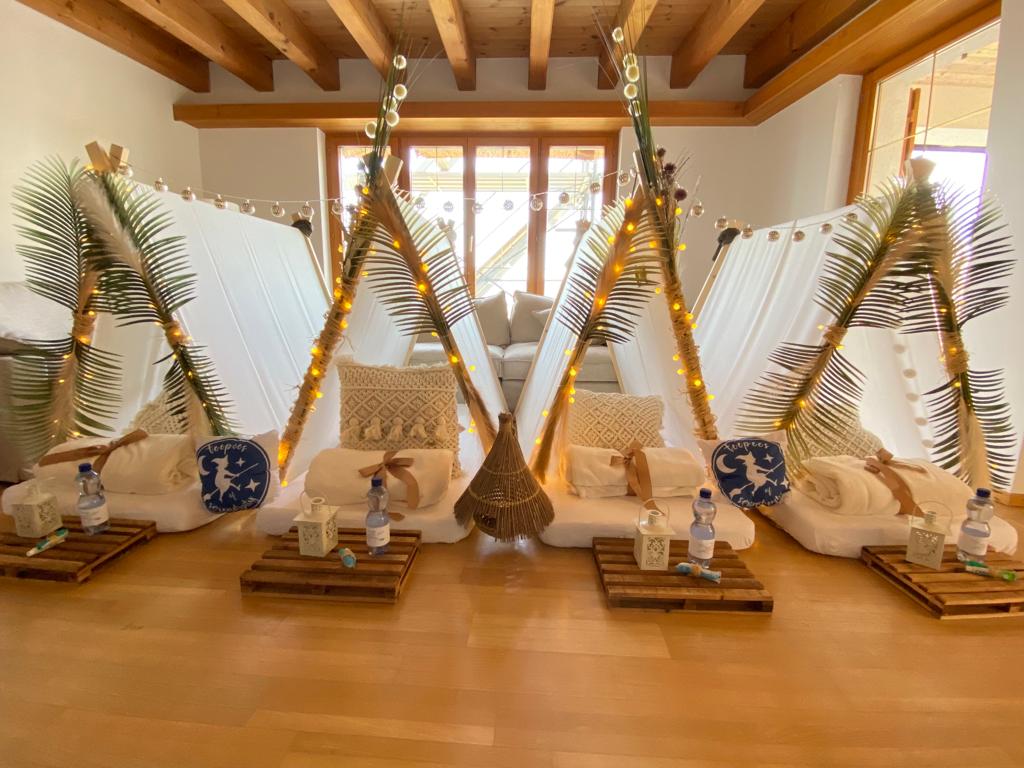 Your final words of wisdom for women who want to set up their business, who have kids, who have families, who have other responsibilities?
Be persistent with what you want to do. With so many responsibilities, it can get difficult. But if you persist and you continue to fight for it, it can end up being something fantastic.
And lastly, family is everything. They are your backbone, so get them involved.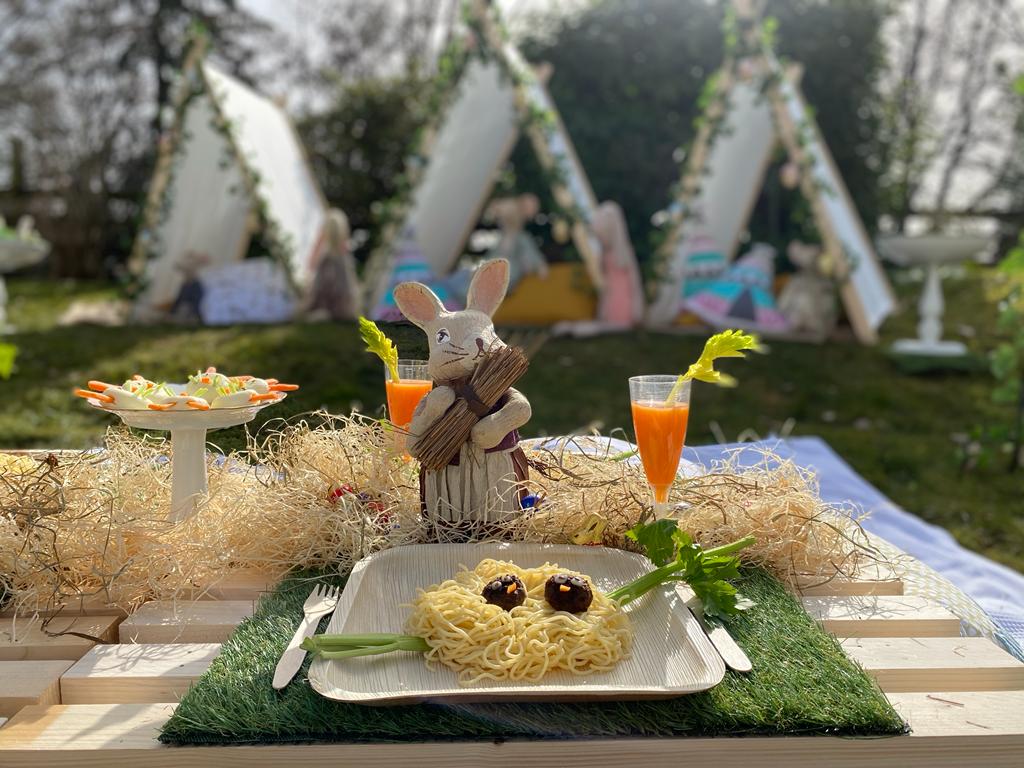 Perfect! Thank you so much, Lia and Cuca for sharing your story with us.
Visit their website https://www.teepees.ch/ to learn more about Lia and Cucaˋs Teepees company.
You can also reach them via
Email: infoteepees@gmail.com
Mobile: +41 79 885 47 07
If you want to tell your story or know someone whose story needs to be heard, please contact me at info@thesefleetingdays.com