Granny Crochet Table Cover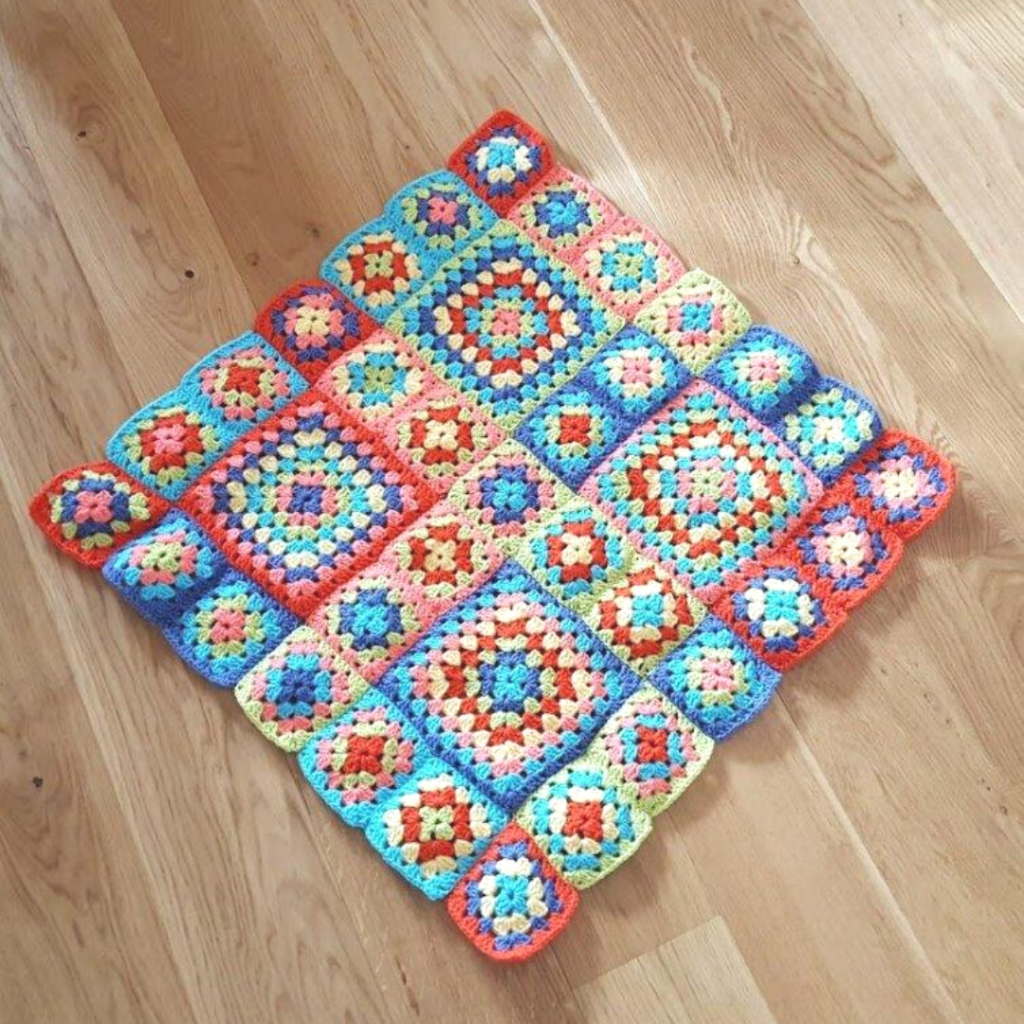 Mixing different colors of yarn has always been my style of crocheting. To me, Crochet is all about colors and that too vibrant Spring kind of colors, which really brighten up any room for any occasion.
For my next crochet project, I decided to make a Granny Crochet Table Cover.  I thought of using up some of the yarn I'd purchased at one of the shops in Salzburg (Oh! A review of our visit to Salzburg is due, next week maybe?). "Bravo Originals" is the name of the brand and they cost me just Eur 1.00 per 50 g! I bought balls of yarn in pink, blue (light and dark), green, red and yellow colors.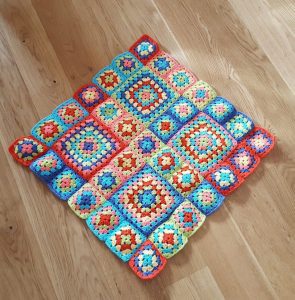 I used a crochet needle of size 3.5mm for this project and followed this pattern.
It took me almost a month to finish this project! (You really don`t need that much time, but I had some lazy days in between!)
Once I completed the squares, I placed them in the order I wanted before joining them. I hand-stitched the squares together.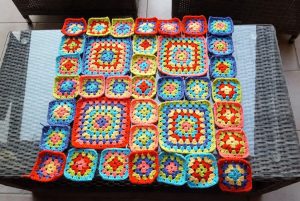 I felt too lazy to give it a border as shown in the website. And my sister suggested making pom poms all around the edges. Now what in the world is a Pom Pom in crocheting?? I have no idea!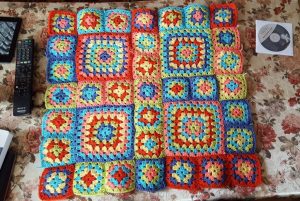 So I decided to keep it as it is for now. I LOVE it! I hope you do too… 🙂
Love,
Madhurya.