Fun Christmas Craft to try with your kids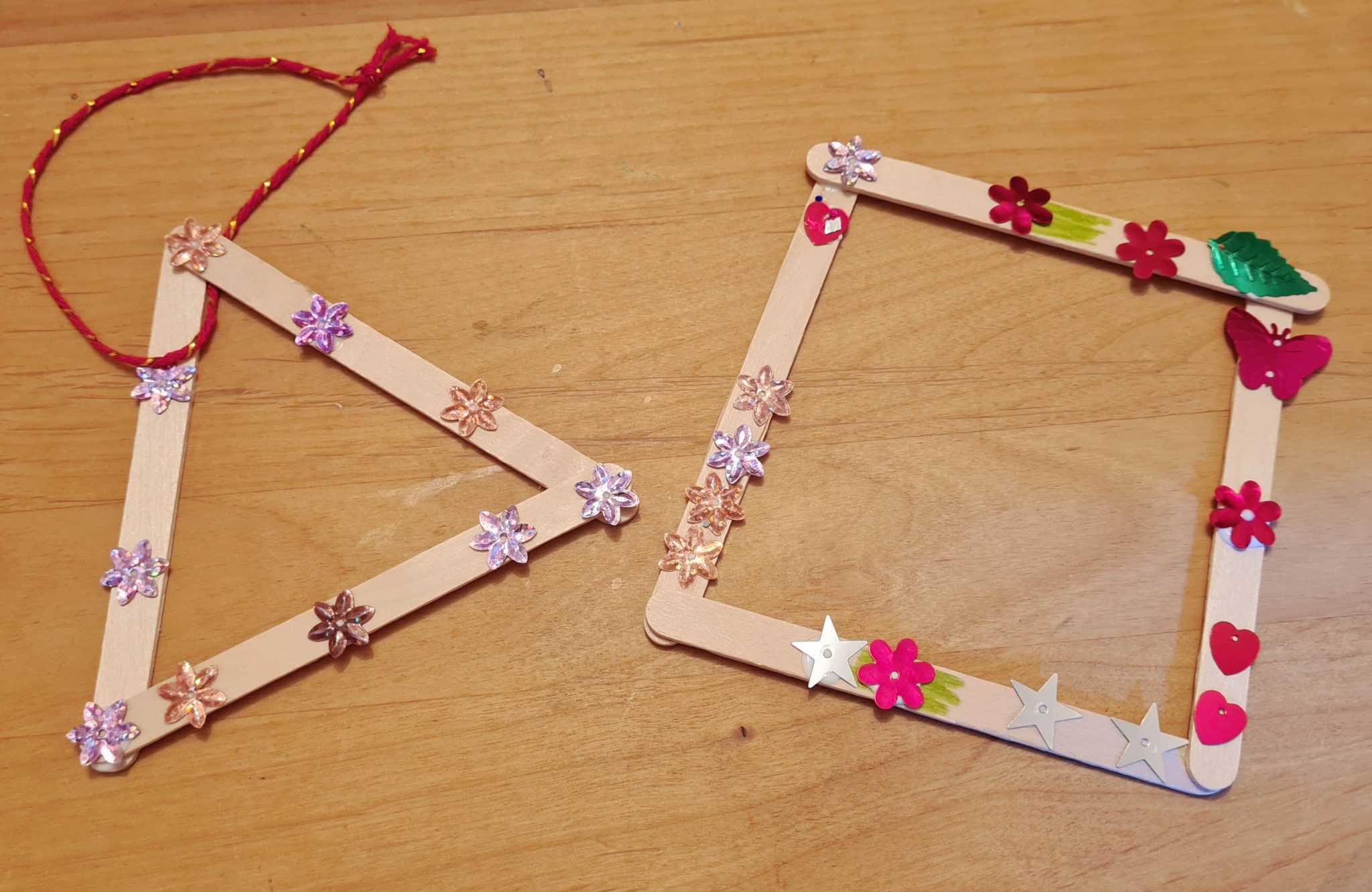 Looking for ways to keep the kids entertained this holiday season? Look no further than fun and creative Christmas craft ideas!
Christmas crafts are a great way to spend time with your kids during the holiday season, and are an excellent way to encourage creativity and imagination. Whether you want to make ornaments, wrapping paper, greeting cards, or festive decorations, there are endless possibilities when it comes to Christmas craft ideas for kids.
There are many benefits to doing crafts with your kids, including encouraging creativity and imagination, building relationships and bonds with your children, and providing a fun and engaging way to spend time together.
This fun activity is perfect for both kids and adults. Not only it is a cool and a fun craft idea, you can even use it as an ornament for your Christmas tree.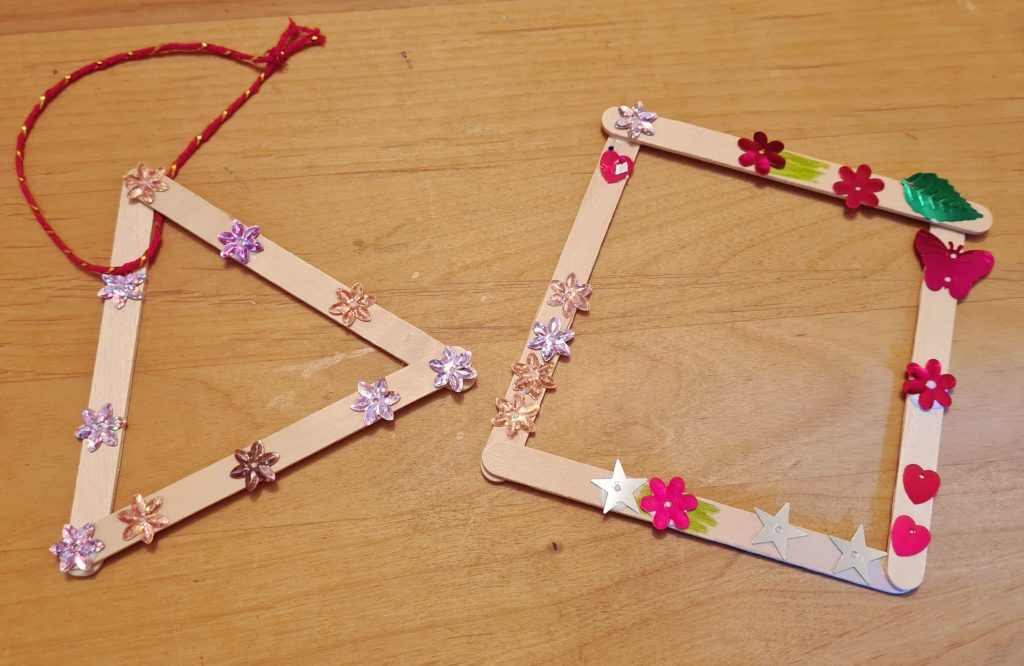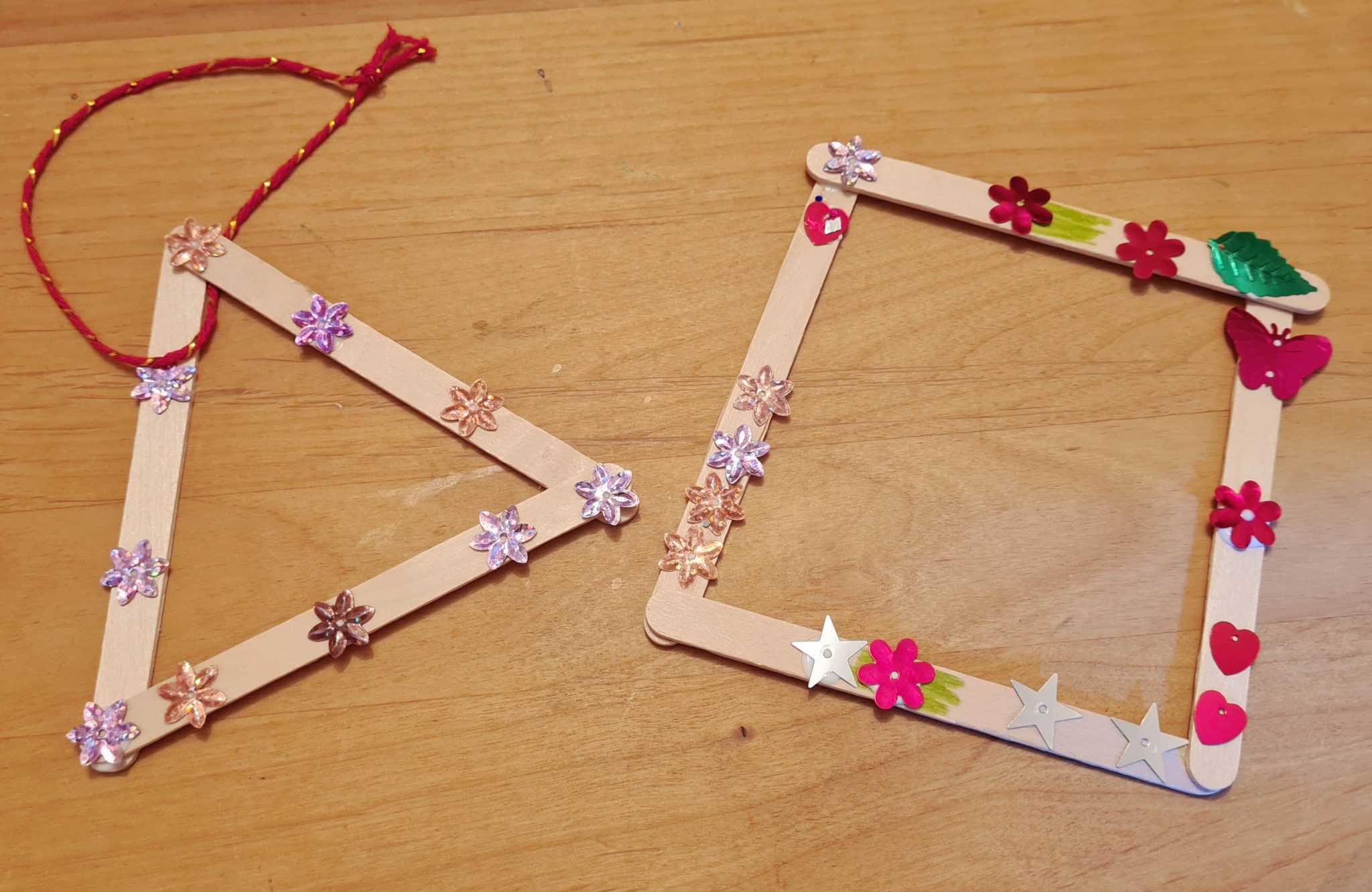 Things you will need to make this ornament
Ice-cream sticks
Glue
Thread / ribbon
Glitters or colors
How to make this ornament?
Place the sticks according to the shape you like
Glue the sticks
Add glitters or colors
And lastly, tie a ribbon or thread on top
I showed my 5y old son to make this craft (triangle one) and he enthusiastically made the square one on his own! A proud moment for me to see my son enjoying crafting!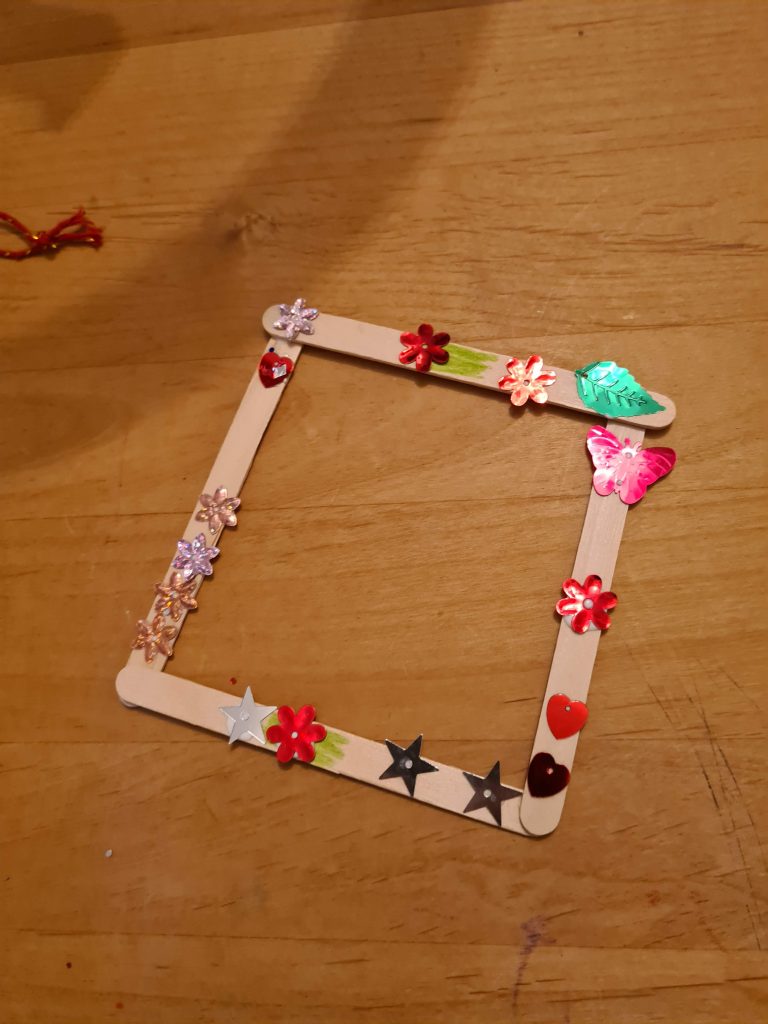 When it comes to getting started with Christmas craft activities, there are a few key tips and tricks that can help make the process easier and more enjoyable for both you and your kids.
These include gathering your supplies ahead of time, looking for inspiration from other sources like Pinterest or online tutorials, and trying out different techniques to see what works best for you and your kids. With these tips in mind, you can be sure to have a fun and memorable experience crafting with your kids this holiday season!
Looking for inspiration and ideas for new Christmas craft projects?
DIY Christmas Ornament using Toilet Paper Rolls – A fun Activity with kids
24 Fun Advent Calendar Activities for your kids – with a free Printable
Find out more activities to keep your kids busy while you work at home!
https://www.thesefleetingdays.com/category/activities/https://www.thesefleetingdays.com/category/activities/