DIY Christmas Ornament using Toilet Paper Rolls – A fun Activity with kids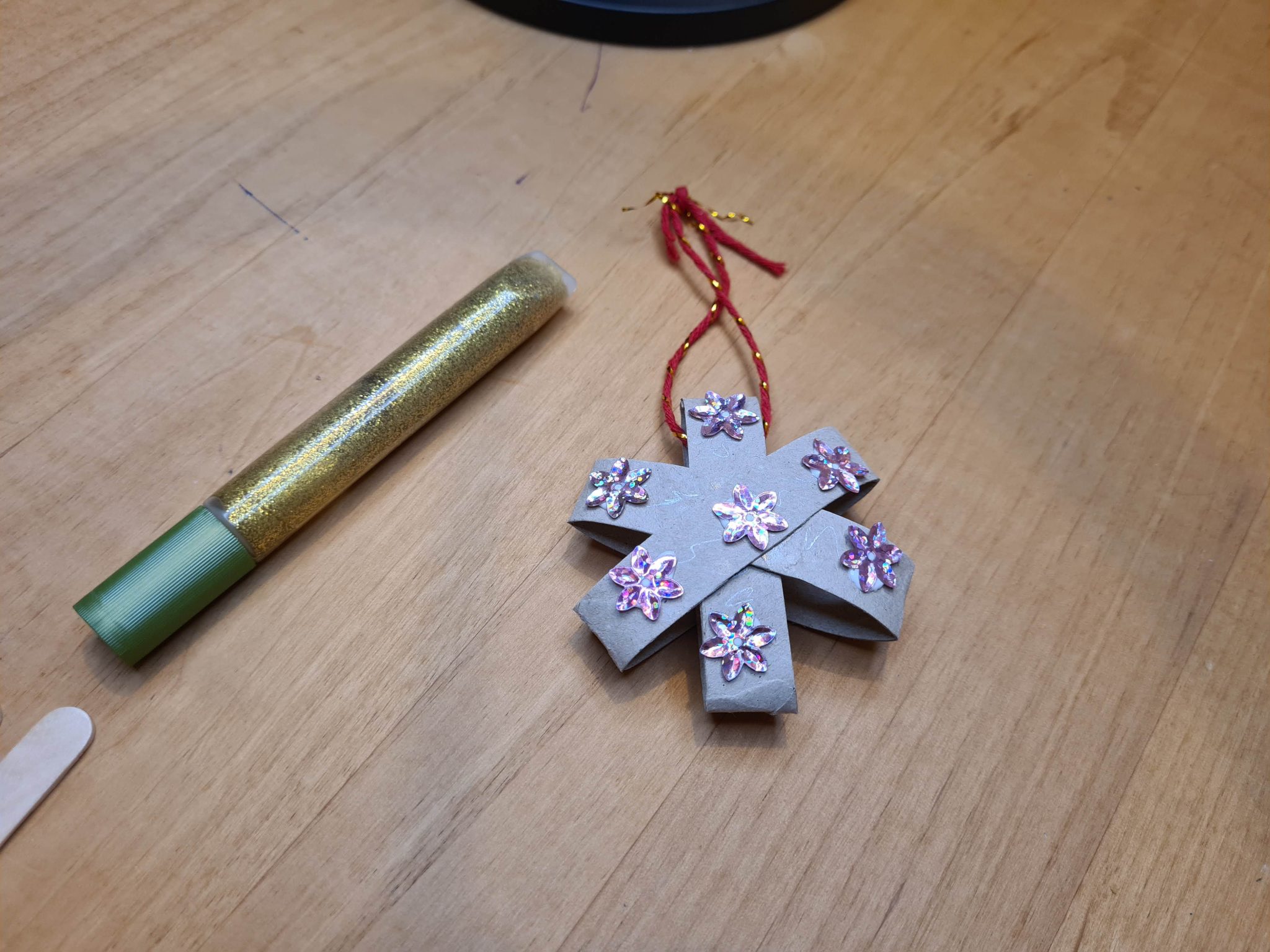 Whether you're looking for ideas to create some cute decorations for your Christmas tree or just want to bond with your little ones, this DIY project is the perfect way to bring some festive cheer into your home.
Who would have thought simple items you find or use at home can be useful in making such amazing Christmas decorations?
With simple crafting supplies and a little bit of imagination, you and your kids can create festive handmade ornaments that will be sure to brighten up your holidays.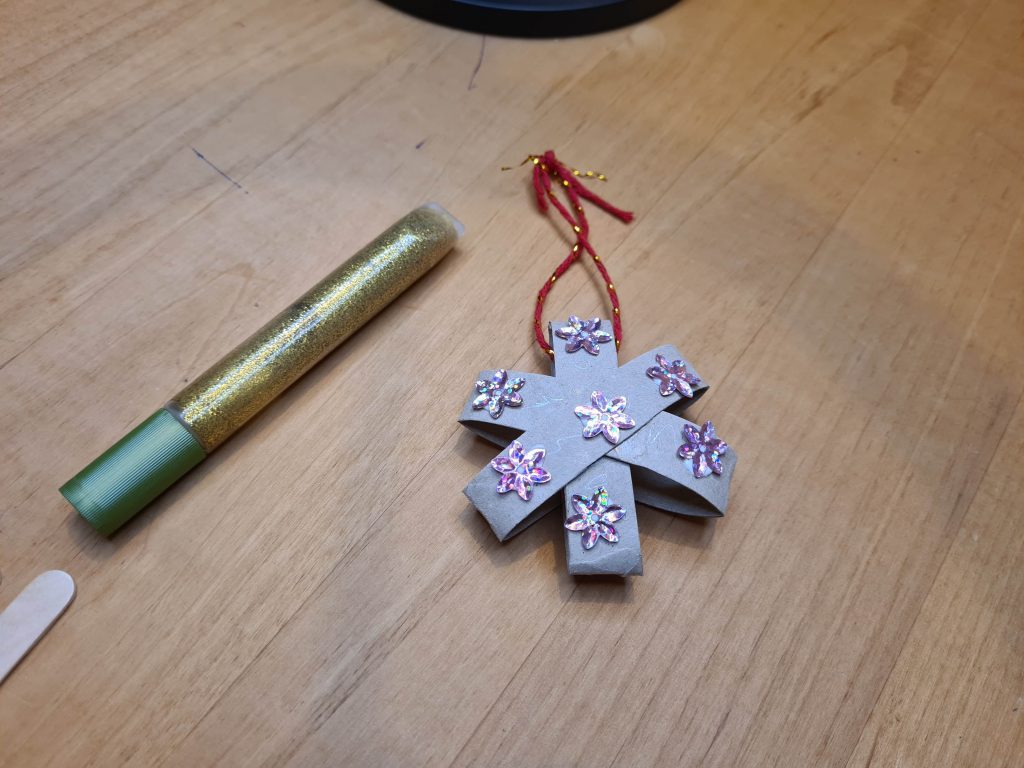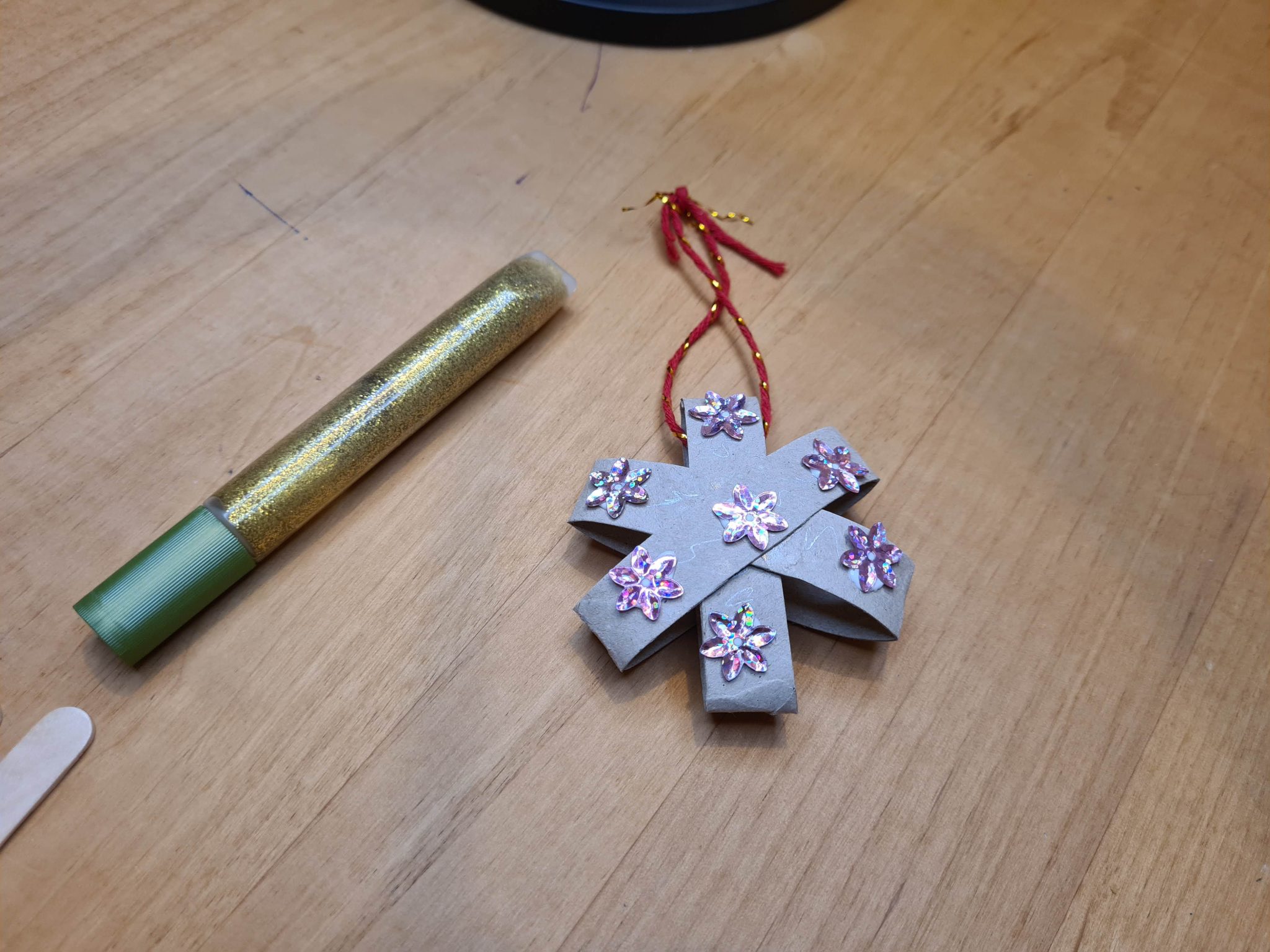 Things you will need to make this ornament
Toilet paper rolls
Scissor
Glue
Thread / ribbon
Glitters or colors
How to make this ornament?
Cut the toilet paper roll into thin equal pieces (size of your choice)
Glue them together in a shape of a flower or star
Color the top of the pieces or add glitters of your choice
And lastly, tie a thread around
How can you let your kids get involved in this project?
Show your little ones to cut the rolls in a straight line – help them improve their scissor skills
Let them glue the pieces together as well as glue the glitters on top – let them use their imagination to decorate the ornament
And lastly, give them an opportunity to admire their work and appreciate the job well done! Make sure that they keep this safe and do not forget to put it on the Christmas tree.
Check the complete video here!
Want more ideas for things to do with your kids this Holiday Season? Check out
24 Fun Advent Calendar Activities for your kids – with a free Printable
Find out more activities to keep your kids busy while you work at home!
https://www.thesefleetingdays.com/category/activities/https://www.thesefleetingdays.com/category/activities/