Cupcake liner Christmas tree ornament – Fun activity to do with kids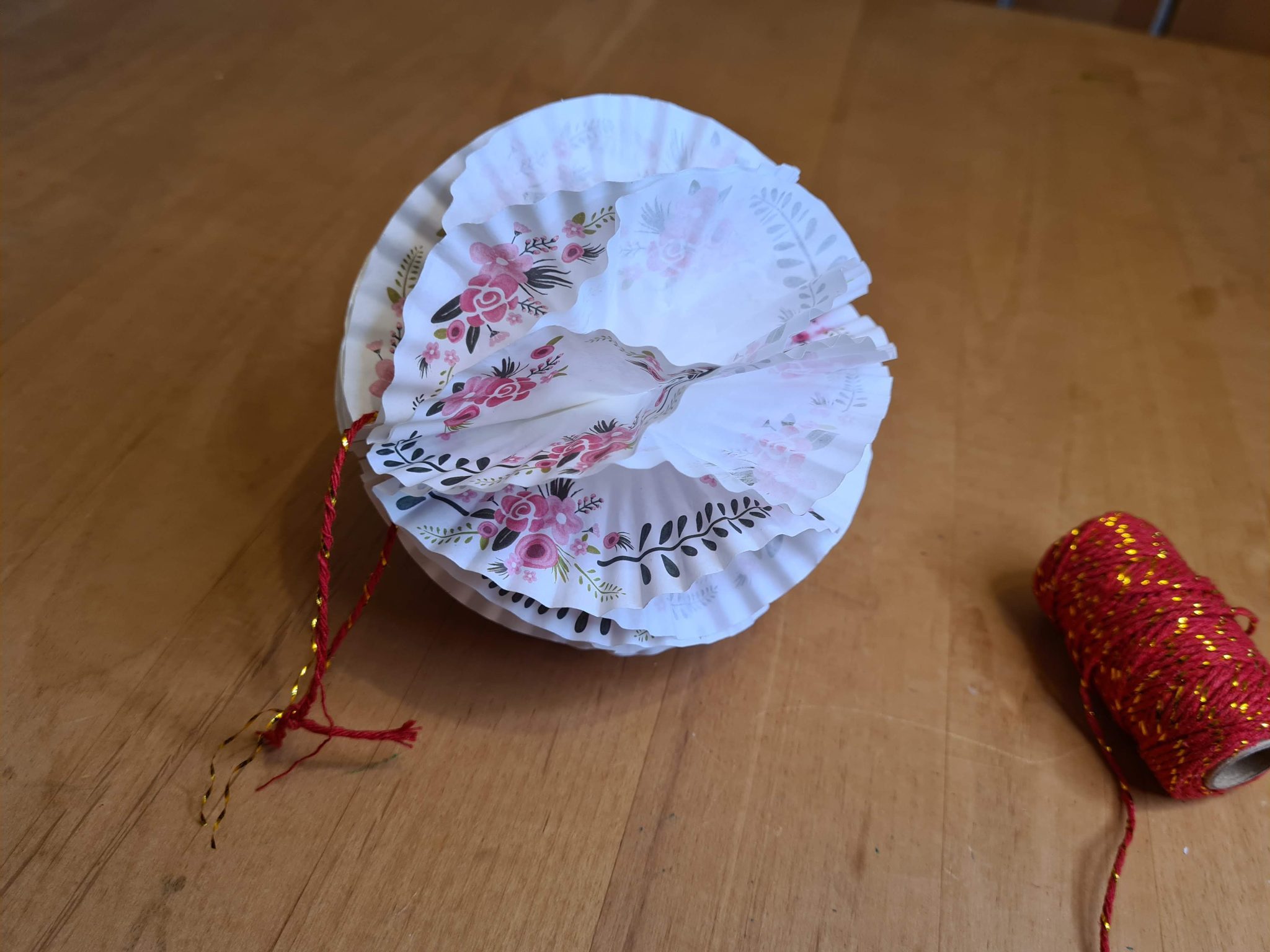 If you have cupcake liners lying around your house and if you have no intention of using them for the foreseeable future, this is a perfect activity to do with your kids this Holiday season!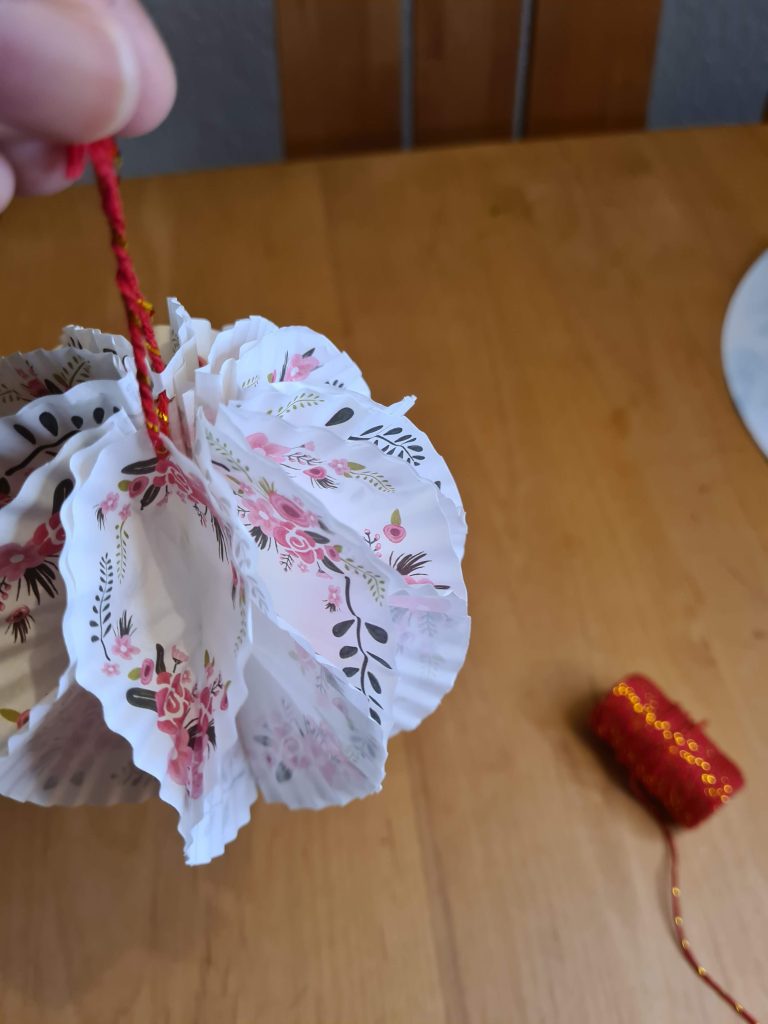 It is countdown to Christmas and we are super excited!
This year we will be making as many DIY Christmas crafts as we possibly can. Not only it is a fun way to celebrate the Holiday season, but these activities can keep the kids quite busy while I am able to finish up some office or house work.
When I realized we can do such beautiful Christmas ornaments using cupcake liners, I really wanted to make them with the kids.
We have these cupcake liners lying around in the kitchen for months without seeing the light of the day and I wanted to give them a new purpose, and Voila! Christmas ornaments they will be!
This craft is easy to do, however younger kids will need some assistance in gluing the liners together and tying the thread or ribbon in the end.
Things you will need to make this ornament
Cupcake liners
Glue
Thread / ribbon
Glitters or colors
How to make this ornament?
Flatten and fold the cupcake liners in half. I have used almost 10 of the liners. You can add more if you wish to get a bigger or a fine version of the ornament
Glue only the center of the cupcake liners
Place the glued cupcake liners on top of eachother
Glue the edges (top and bottom) of the outside part of each cupcake liner to the next one
Glue the first and the last cupcake liner the same way as above to make a round ornament piece
Add colors or glitters on the ornament
And lastly, tie a ribbon or thread on top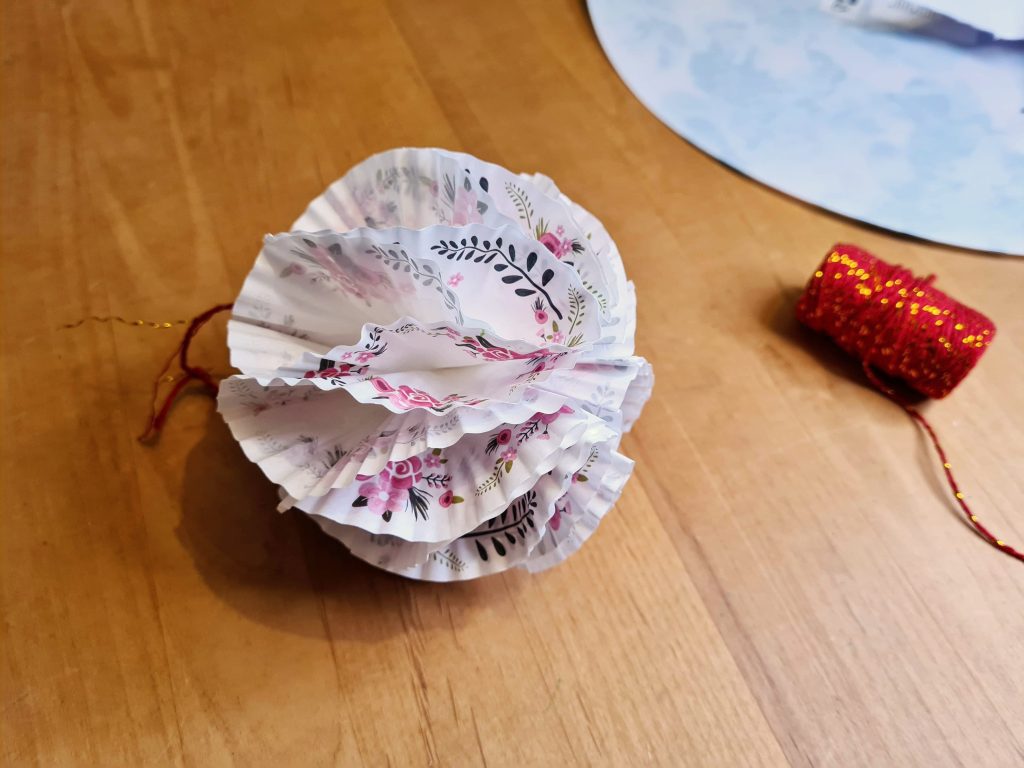 Kids will really enjoy making these ornaments and get into the Holiday mood!
Check the complete video here!
Want more ideas for things to do with your kids this Holiday Season? Check out
DIY Christmas Ornament using Toilet Paper Rolls – A fun Activity with kids
24 Fun Advent Calendar Activities for your kids – with a free Printable
Find out more activities to keep your kids busy while you work at home!
https://www.thesefleetingdays.com/category/activities/https://www.thesefleetingdays.com/category/activities/