Crocheting- Project Valance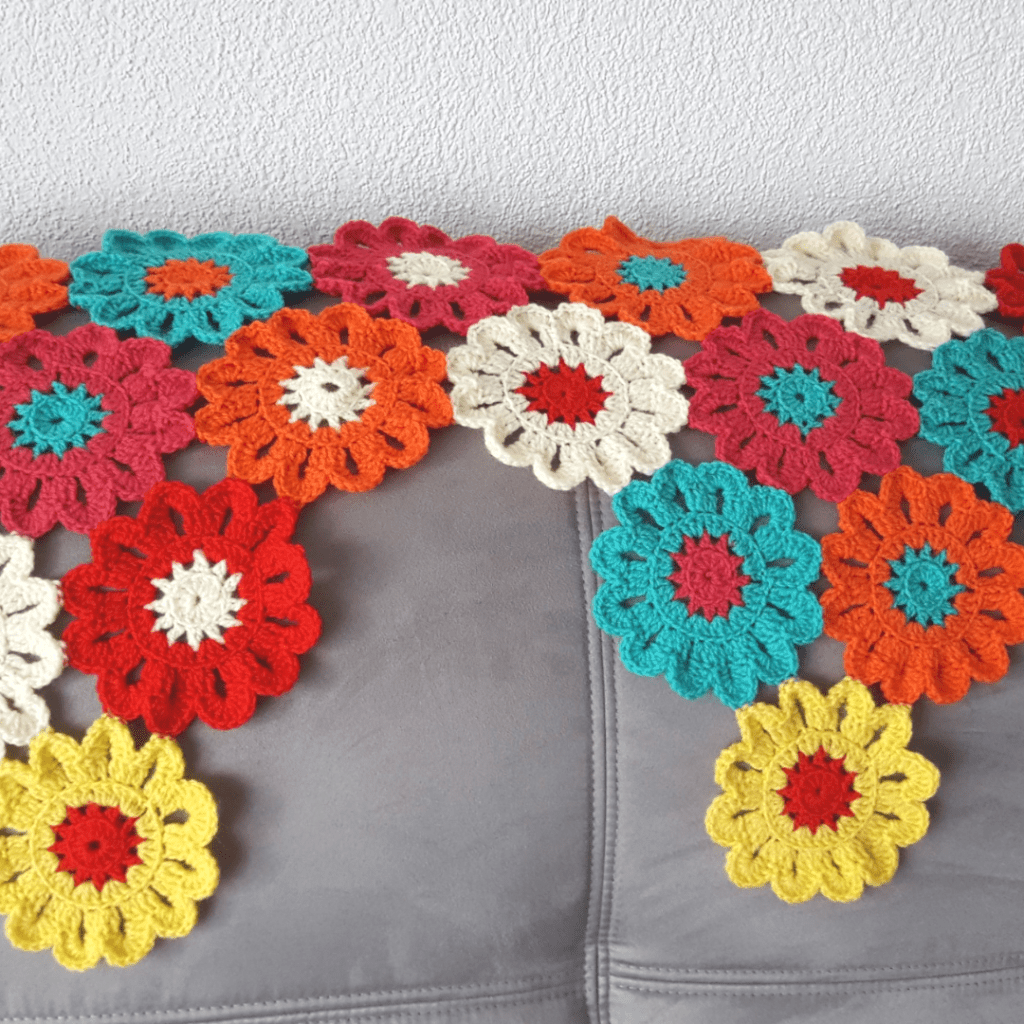 After crocheting a few simple items like caps and table-tops, I decided to make a Valance for our balcony window. A valance is similar to a curtain, but it only covers the uppermost part of the window and is hung alone or paired with blinds or curtains. I got the idea to make one after seeing them in many Swiss homes; My mother-in-law too has crocheted such valances and they are so beautiful!
The first step was to find a simple pattern. After a lot of browsing, I found one on this website and instantly fell in love with the pretty colors used by the blogger. I knew I wanted something similar for my window.
The measurement of my valance would be 2m L x 35cm H (around 1/5th of the total height of the window).
I had a lot of yarn in my stock- Cotton, wool, acrylic (of Sizes ranging from 20 to 3). But they didn't look or feel right for our window. I needed bright colors like yellow, pink and orange. One day, while Mike and I were walking along the streets of Konstanz, a Fabric store caught Mike`s eye, and he pointed out big bundles of crochet yarn displayed at its front. I could not stop myself. I ran inside and bought balls of yarn in white, yellow, red, pink and orange.
In order to make the Valance, I used a 3mm crochet needle. I followed the instructions in the blog to make individual flowers using contrasting colors like pink and green, white and red, red and blue.


But I chose to arrange the flowers my own way. My design is inspired by the pattern of door-hangings used in India.
It took me about a month to finish the project. (I was on vacation for a week and some days I felt too lazy to do much of anything!).
But I'm happy with the end result.


This can also be used as a sofa cover.
So, why don't YOU try 'making' something today?
Cheers,
Madhurya
P.S- Crocheting over longer stretches of time might lead to severe hand-muscle pain. So take it easy and enjoy the process!