Book Review- The Blind Men and the Elephant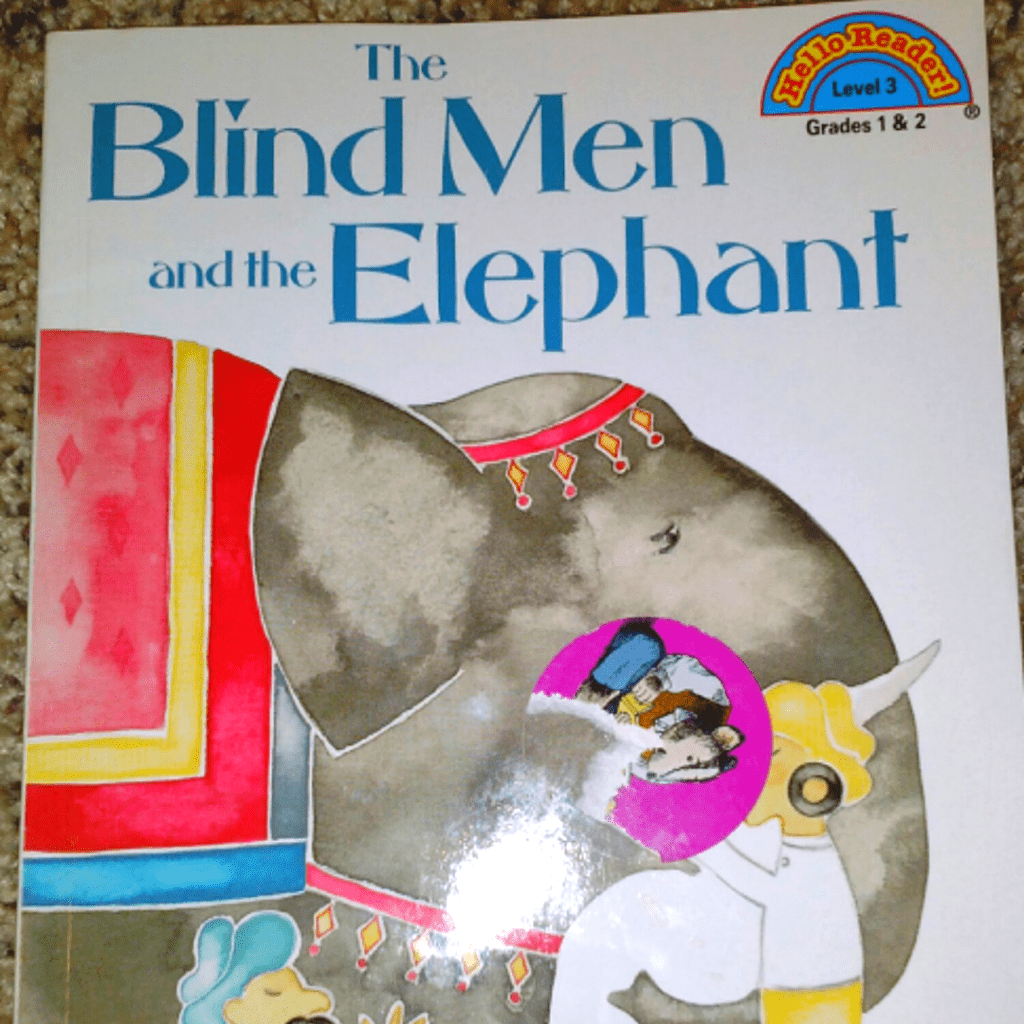 This is a story of 6 blind men and their view of an Elephant. I read this retelling of a story from my childhood to my 3 year old all the time. We both adore the illustrations by Annie Mitra which, to me, are reminiscent of historical movies I watched growing up in India.
The 6 protagonists in this story are, as I mentioned before, blind. That doesn't hamper their ability to experience the world with the other senses-
1. They could hear the music of the flute with their ears.
2. They could feel the softness of silk with their fingers.
– reads the text written by Karen Backstein. Such descriptions that evoke imagery in my mind makes me drool with pleasure as I read.
According to the tale these men are curious to know what an Elephant that has newly arrived at the palace is.One of them touches the elephant's side and thinks it is like a wall. The other touches its trunk and decides it is just like a snake. Each blind man touches just one part of the Elephant and makes his own assumption about its appearance. They fight over who is right.
Their blindness can imply ignorance and their fight over the Elephant's appearance can show the communication gap between them.
The Wise Prince intervenes, hears them out and tells them how they're each right and wrong too. There are so many moral angles to this story-
1. There is a lot to be learnt when you listen.
2. A Question or a Hypotheses or a problem can be approached from many sides.
3. Every person sees the world through the lens of his/her experience.
– and so on, angles I try and explain to my daughter in words she can comprehend. Love love love this book and enjoy the discussion that ensues after we read it.