ANDAMAN- Cellular Jail, Ross Island – A trip with family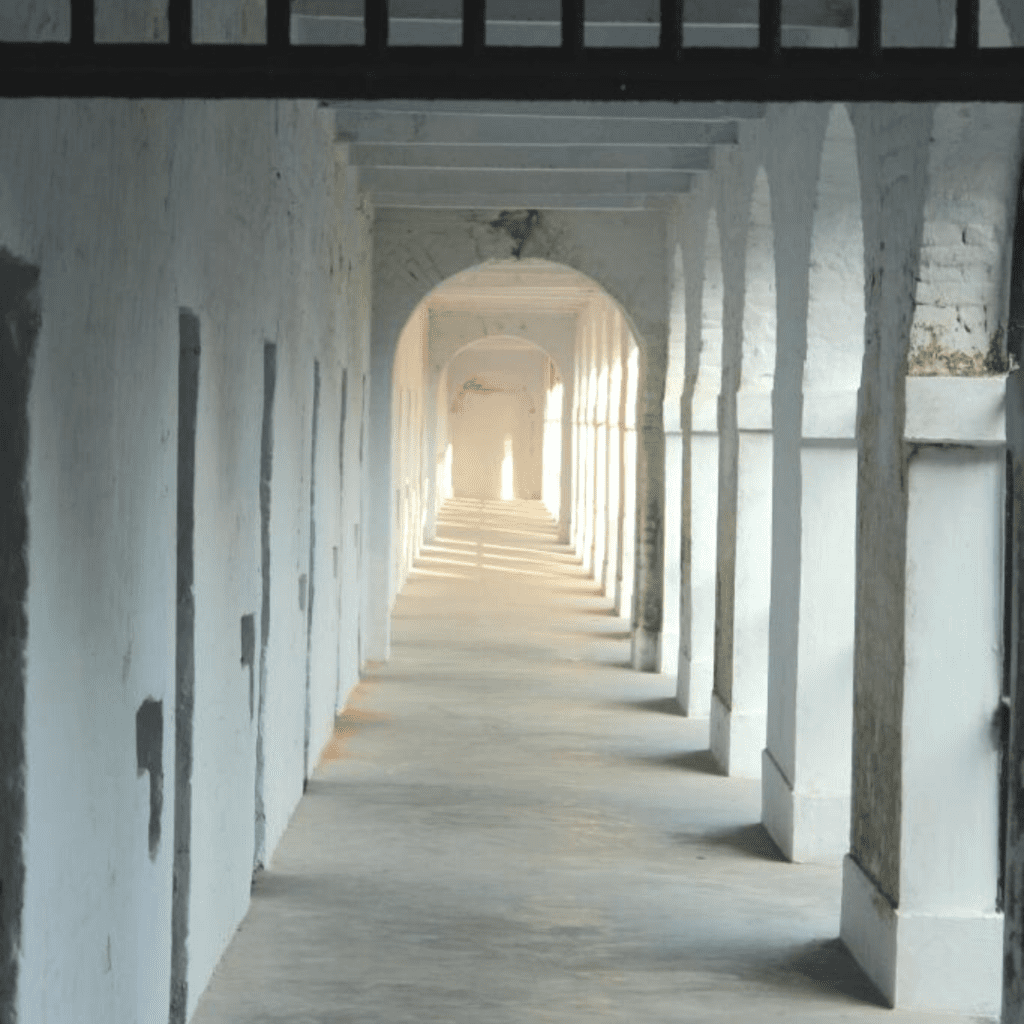 This post (& the next few) will be about a memorable trip we took 2 years ago. Thanks to copious amounts of notes I took in my journal, I'm able to recollect those memories and write them here. Prices, rules and the availability of hotels and services mentioned might have changed in these 2 years.
It took 2 hours of flying over Bay of Bengal to get to Andaman from Hyderabad. We got out of the tiny Port Blair Airport to a stinking hot climate in March, which is not the right time to travel there maybe, but that's the time we get to travel due to holidays at school. Anyways, nothing bothers me as much when I'm traveling!
We stayed at Comfort inn, located quite close to the airport. The rooms were luxurious and comfortable. Food was pretty good but the service was sluggish.
On our first day we visited the cellular jail built by the British to hold Indian Political activists and Freedom fighters in prison.
I think rickshaws are the best way to get around in the city of Port Blair. We had booked our slots for the light and sound show beforehand, but we didn't have tickets to explore the place which has a museum inside. The ticket counter had closed for the day. Thankfully, the guard still let us in.
I can't express how it felt to see the huge expanse of the building that formed the jail. Just a sweeping glance of the dark cells as I entered the premises ran a chill down my spine. I could feel my eyes getting ready to burst into tears any moment. Kaalapani, as this episode in history is called, because it is surrounded by water on all sides, where no prisoner could escape alive and where some of our renowned freedom fighters were brutally tortured by the British. (Please read this brilliant article to know better) was an eye-opener.
The light and sound show at night presented the struggle, the humiliation, the despair the inmates went through during their solitary confinement in such a barbaric place. What all our forefathers (and foremothers) had to go through for us to be able to live in relative comfort now! I hope we don't take our lives for granted!
Stories of Veer Savarkar , Mahavir Singh and riots like Mopla, Lahore and so many others that I learnt about as we walked inside the museum, stories that, I'm sure we didn't come across in our history books (or even if they did, were not dwelt upon much), simply brought goosebumps and so much anger. I felt so achingly patriotic at that moment. This is something no Indian should miss visiting.
The next day we went to visit the Ross Island. A motorboat called Aryanrider, drove us from Aberdeen Dock to Ross Island for 2100 rupees. It wasn't 10 yet but it was sweltering hot. After a short ride, we were on the island, called " Paris of the East". The British who tortured Indians to their bones on Port Blair went home to Ross Island for a luxurious life. They had everything to keep them entertained – swimming pool, bakery, clubhouse, tennis courts, a ballroom, church etc. The Island is now mostly deserted. It bore most of the brunt of Mother nature's rage during Tsunami and protected Port Blair and other places from being hit. Only the tentacles-like roots of Ficus trees seem to be holding the crumbling remains of this once-glittery 'paradise'.
Even though it was quite a shock to find it at such close proximity to the cellular jail, the place reminded me of simple, sultry summer days of my childhood. The ocean surrounding the island was so tempting, it would have been nice to take a dip in it to escape the heat!
To be continued….