ANDAMAN-an unforgettable trip with family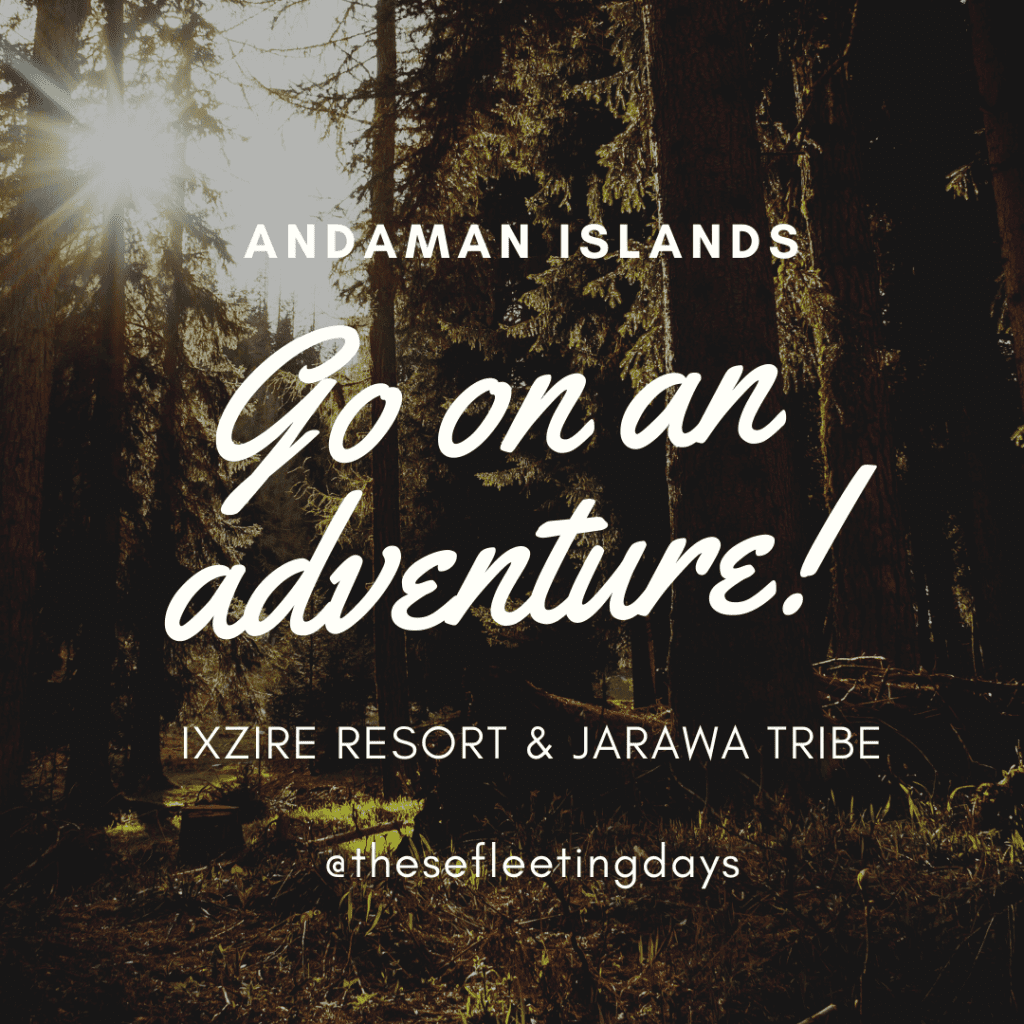 When you still can't travel, you think about the beautiful places you've visited in the past. It is almost as good as traveling!
All that Snorkeling and beautiful encounters with the Coral Reef and marine life at Elephant Beach had us itching to learn more about the Andaman & Nicobar group of Islands. We made our way to Samudrika Naval Marine Museum in Port Blair. We Learnt so much even as we sweated away in the tiny museum run by the Indian Navy.
Many people think that corals are lifeless rocks but they are stony skeletons secreted by marine polyps. These polyps are tiny animals. A close look at a dead bleached coral piece will reveal its porousness. Millions of pores are found in a small piece of coral. Each 'pore' was the home for a 'polyp'. The living part of a coral is a thin layer on the outside of the colony. The coral animals can withdraw into the skeleton when they are attacked or when they are just resting. Polyps emerge and extend their tentacles to extract calcium from sea water to build their communal Coral Reef structure, and to capture food delivered by marine currents.

– Naval Marine Museum
A Ferry ride took us to our next stop – the Ixzire Resort on Bamboo Flat Island. The name is an amalgamation of the airport code IXZ (Veer Savarkar International Airport) and the word 'Desire'. This hotel had good reviews, but at first I was quite skeptical- The campus looked small and I couldn't see other guests! It was under renovation and they were running short on time as monsoon was fast approaching. Now the website shows the extra features that have been added since our visit 3 years ago.
The cottages were clean and the lobby was quite magical with fairy lights hung all around. We spent most of our time there- reading, writing, watching TV, munching on snacks or talking to the proprietor, Mr. Bibhas Das.
To me, one of the best parts of traveling is meeting new people and hearing their stories. Mr. Bibhas Das remains one of the most interesting characters I've encountered in my trips so far. He regaled us with stories about the place, a drink in one hand and a cigarette in the other. When he bought the property in 2007 it was a thick jungle, he said. He even had the road installed. It was evident from our conversation that he's in LOVE with India and traveling. I loved his passion and his laidback attitude. He looked like one of the workers there and not as someone who had traveled all over the World! He gave us lots of tips about what places to visit and how. He told us not to pay heed to people who advised us against travel to places like Kargil and Kashmir. All the fight happened near the borders, but in the middle of those places, life was as normal as can be, he said.
"Someone who says India isn't a good place has never traveled its length and breadth or set foot outside his comfort zone!"
-Bibhas Das
He compared life to a video game -"Just play the game, whatever game you wish to, and then move on… "
Deep!
His crew seemed to be working efficiently. Our driver was a quiet gentleman. Our waiter was an omnipresent workaholic. The guard dog, a Rottweiler, Gushtu (naughty in Bengali), was so ferocious, he wouldn't let anybody enter the premises, strangers or wildlife. Piku & Chiku, 2 puppies, were a cute addition to the Ixzire family. The woman at the reception- a fluent, friendly Bengali hostess was Mr. Bibhas's wife.
A native tribe still living in the jungle without the amenities we take for granted?
Hard to believe right?
We were on a quest to see the Jarawa Tribe of Andaman.
We woke up early to reach the convoy that began at Jirkatang Checkpost. We had a lot of time to kill there- We had some breakfast, visited a temple nearby and walked around. We counted about 86 cars/vans as part of the convoy; More must have joined later. At about 9, the whole convoy made its way into the Reserve. It was a long drive through dense forest. It was like going on a safari. We spotted a bunch of tribal people, all dark with tight curly hair, a band worn around their heads, white paint/powder smeared on their faces. They had Western clothes on and seemed boisterous. Apparently they've learnt a bit of Hindi to survive in the modern World. We saw some of their huts too. Photography was strictly prohibited. We kept on moving. It was weird! Wonder how they felt about being gawked at. There were forest officers to protect the tribal people.
And then we all stopped at a point, took a ferry to Baratang Island. A motorboat sped us off to the site of Limestone caves. The heat was killing us. We walked through mangrove forest, the journey was full of climbs and descents. We have seen many limestone caves but this one had its own appeal.
Later, we piled into the motorboat and made our way back to Baratang port where we ate lunch of rice with vegetables at a local eatery. Even the kids cleaned up their plates. We were so hungry! After the ferry ride we had to wait for an hour or so for the convoy to leave at 3 pm together.
We met more Jarawa men and women on our way back. I wish the car would slow, and I could put my window down and pay more attention to them, but it was not allowed!
Our last stop at the Mount Harriet National Park before heading home was a pleasant end to what was and still is an unforgettable trip to the Andaman Islands!
-Manasa