Activities with kids to get you in the Christmas spirit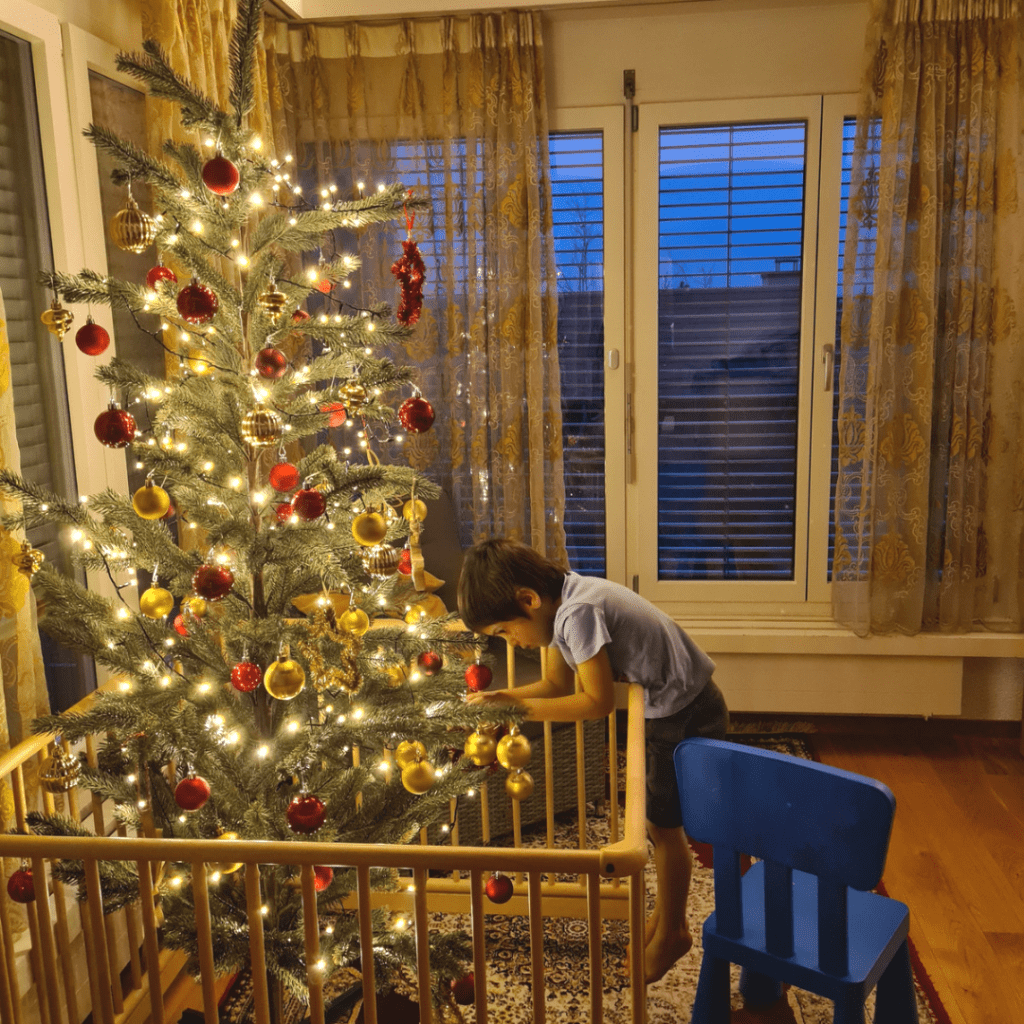 The holiday season is officially here and the countdown to Christmas is on! So, we've listed a selection of fun things to do together with your kids to get in a festive mood.
1. Visit Christmas markets
If there are christmas markets going on, make sure to visit as many as possible with your kids. They will enjoy exploring the shops and all the buzz and activities around.
2. Bake cookies
Neel is my assistant when I bake. He enjoys adding stuff into the baking mixture and loves to roll and cut them into different shapes. Oh and in the end he does a bit of tasting to make sure I have added the right amount of sugar!! We pack the cookies in glittery packets and hand them to our friends and family.
3. Make advent gifts for the neighborhood
Every year, around 24 ladies from our village come together to make advent gifts. Each one makes 24 identical gifts and labels them with the number provided by the organizer. The organizer will then rearrange all the gifts in such a way that each one in the end gets 24 different gifts to be opened from 1st of december till 24th of december. Neel is always happy to help me with preparing these packages.
4. Decorate the house with simple Christmas ornaments.
Neel is happy to assist me in decorating our house with ornaments. He even decides where each item has to be placed. As long as the ornaments are unbreakable, I just let him take charge of decorations.
5. Make christmas crafts
Read about it here.
6. Watch christmas movies
Thanks to Netflix, we get to watch lots of Christmas movies. Sipping hot coffee / hot chocolate and sometimes with an ice cream, we spend our weekends watching these movies.
7. Get togethers
We usually invite our friends and family for a sumptuous meal (raclette is our traditional Christmas meal) and exchange gifts.
8. Last but not the least, decorate our Christmas tree
This time I really enjoyed decorating our Christmas tree with Neel. All I did was put up the tree while Neel hung up each ornament in the place he thought was the best.
These are some of the things we do for Christmas. I am sure we will be doing more exciting stuff when Nyra is a bit older. What are your Christmas traditions?
– Madhurya