A Weekend at Lermoos with our baby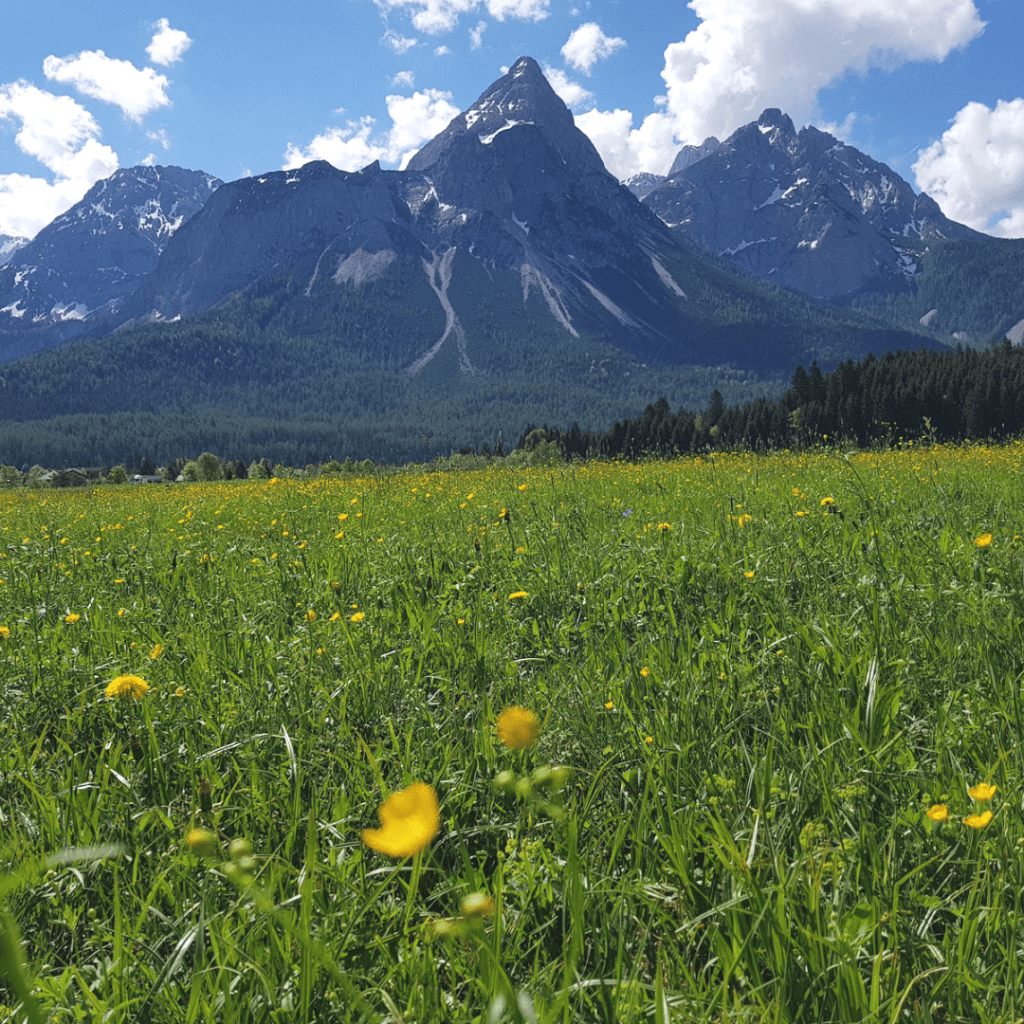 We decided to spend our Anniversary in one of the most beautiful places in Austria- Lermoos. Mike gave the best surprise by booking 2 nights at Hotel Alpenrose, a top Family hotel in Austria. This hotel is ideal for families with kids.
When we checked into the hotel, we were given a tour around. We found out that we could enjoy many amenities together with our baby, Neel, inside the hotel. There are outdoor and indoor play areas, a movie theater,a  swimming pool (there is a separate warm water area  for kids), a child-care facility so the parents can have some quiet time, a huge lounge for the adults to sit and enjoy coffee or cakes while the kids play, and a Spa. A lot of programs for kids as well as adults are offered by the Hotel, some free of charge. One can use the hotel bikes, prams, a BMW car, golf carts as well for no charge.
Located between the alpine valleys, Lechtal and Ammergau, and the Wetterstein mountain chain, Lermoos is one of the oldest villages in the district of Reutte, known to locals as "Ausserfern", in the Austrian state of Tyrol. It is a ski, hike and mountain bike paradise. So this village is quite popular with tourists during summer and winter. There are trails for mountain bikers and free-ride tours from the mountain to the valley! So there are many activities to do inside and outside the Hotel.
Our suite had a beautiful view of the mountains. It had a separate kids` room with double bunk beds. The staff had set out a baby bed, a changing table with wet wipes, creams etc for Neel and this was all inclusive in the hotel cost.
The best part of the hotel is its food…!! Our hotel cost included  breakfast buffet, lunch buffet and a 5-course dinner. Everyday we enjoyed different food. For Neel, we could order fresh food (puree of fruits or veggies) or buy the ready baby food from brand Hipp,  which was available all over the hotel. We did not have to worry about Neel`s food at all. Everything was taken care of.
On the day we arrived, we took a ride around the village on a Golf cart. We enjoyed beautiful views of the valleys and mountains, but sadly we had to cut short our outing as it started to drizzle and we did not want Neel to get drenched.
On our second day, we decided to leave Neel for sometime in the child-care while we took a walk around the village. We were given a mobile phone in case they had to call us  if he cried a lot and could not be soothed. I wasn't sure Neel would be happy being left behind, but we were told that he had a good time and even ate all his food without a fuss!
We walked for an hour around the village and enjoyed a nice coffee at il Ducatisti. I guess the owner is a Ducati fan. He had a few bikes on display  and Mike simply ogled away!
After picking up Neel in the afternoon, we drove the hotel BMW to Garmisch-Partenkirchenfor, a town in Southern Germany (next to Austrian border). It was nice and warm and we walked around the town for a couple of hours.
Once we got back, Neel and Mike took a dip at the swimming pool while I dove into my book!
The next day, after a hearty breakfast, we walked around  the village. We were too happy and contented  to go back,  but we had to..
Even though the Alpenrose is a tad expensive, it has everything for kids and the parents to have a great vacation!
-Madhurya.