A fun and adventurous road trip in Ireland with Kids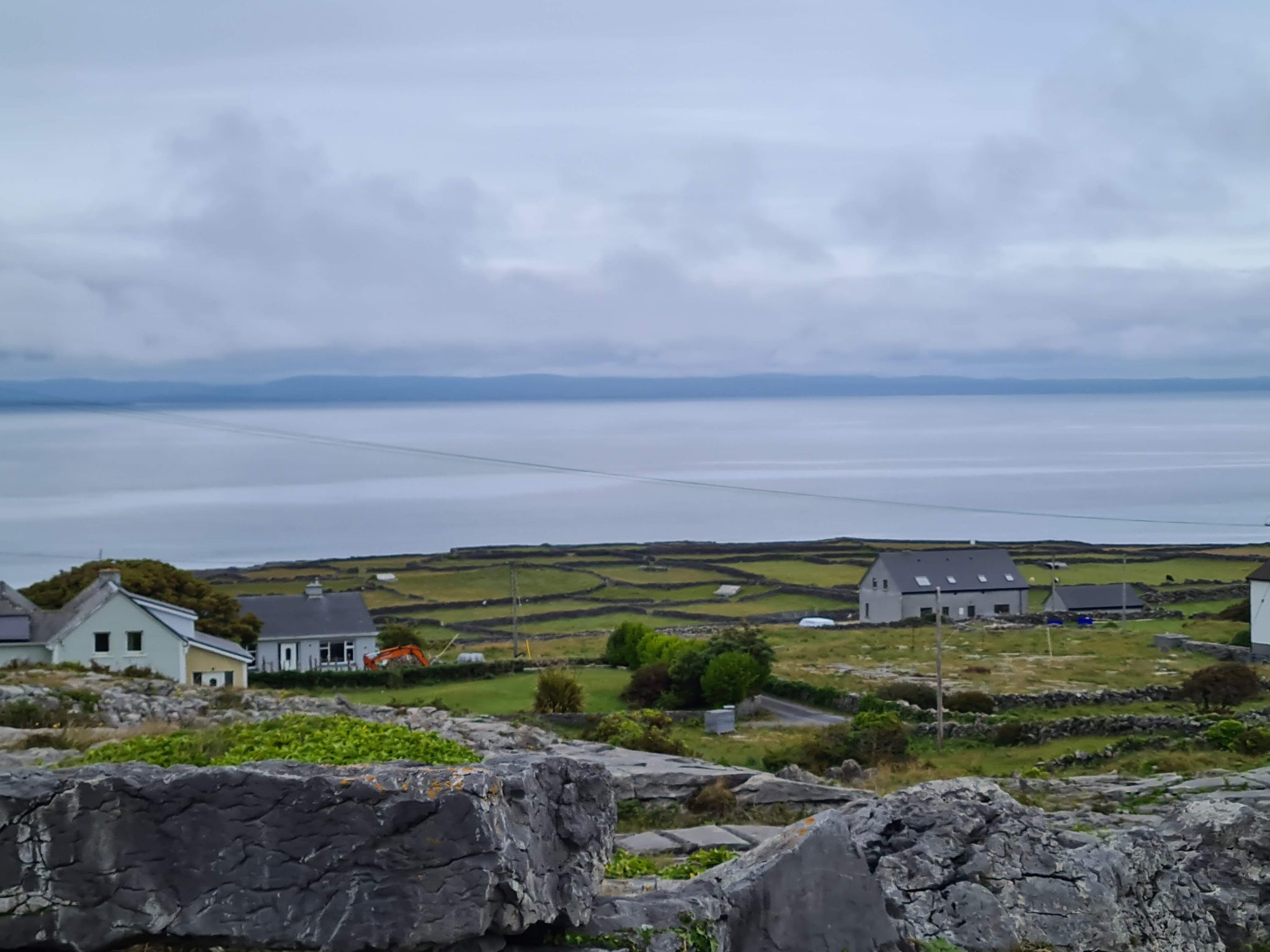 Highlights from our 14 day road trip in Ireland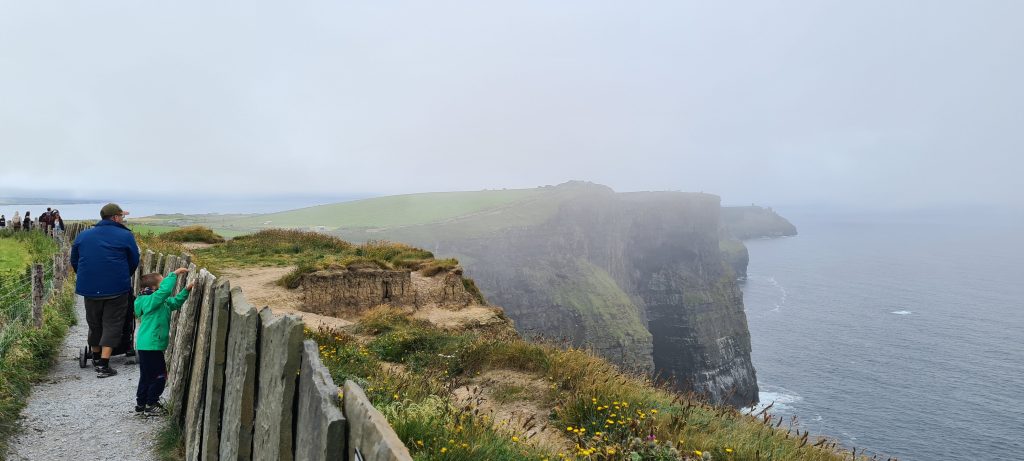 After our amazing road trips in Australia and Italy, the idea of exploring the beautiful Ireland tempted us to spend 2 weeks of our summer vacation here. The size of this country is incomparable to its vast beautiful landscapes, charming castles filled with ancient history, the beaches and the cozy villages along the coast.
As we were travelling with small kids, it was a great idea to do a road trip at our own pace and that gave us a freedom and flexibility to customize our adventure. We made sure that our itinerary also included many things for our kids to do as well!
This post contains the highlights of some of the beautiful places we visited from our road trip in Ireland. I will be sharing a detailed itinerary in the next posts.
Galway city
A wild and vibrant bohemian city situated along the Wild Atlantic Way, Galway is a popular seaside destination with long sandy beaches. Take a walk around the city center while exploring the colorful shop facades, the cafés, pubs and the restaurants. Eyre Square ('An Fhaiche Mhór' in Irish) in the heart of Galway City, officially known as the John F. Kennedy Memorial Park is a popular tourist spot. The famous Lynch castle and the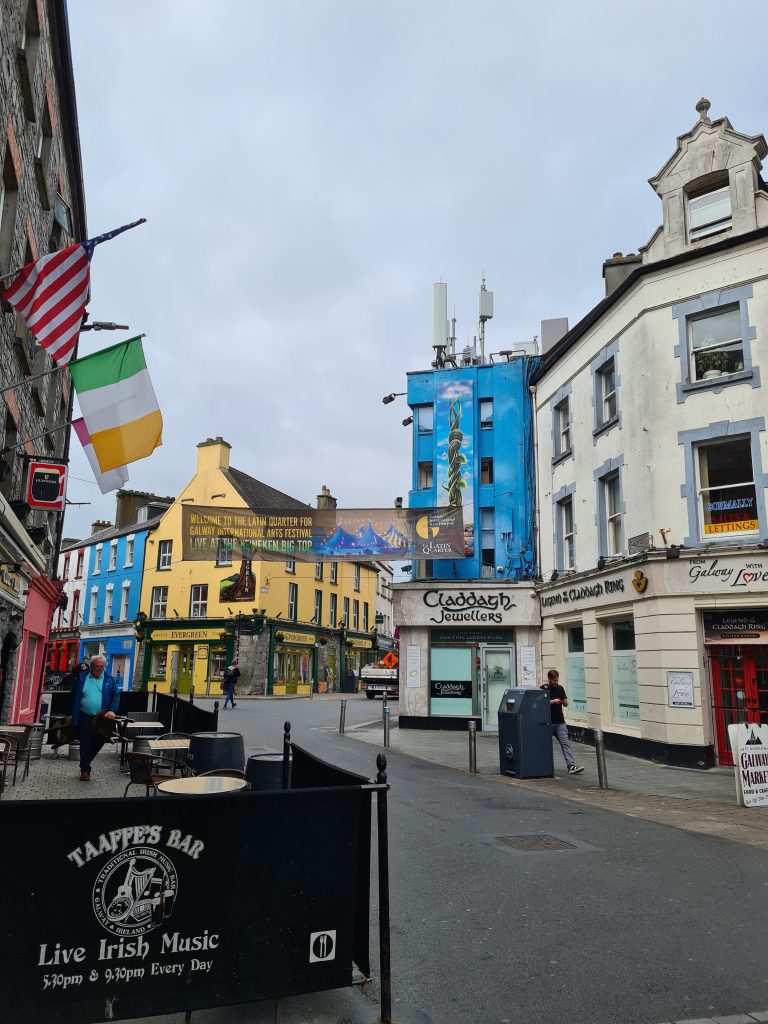 Spanish Arch positioned on the left bank of the Corrib River, are few of the Galway`s historical gems, dating back to pre-medieval times.
Connemara National Park
Situated in the West of Ireland in County Galway, Connemara National Park is one of
Ireland's six National Parks and is part of Wild Atlantic way. It covers over 2,000 hectares of scenic mountains, grasslands and woodlands. There are many walking trails of varying distances and levels and some are accessible by strollers too. Neel (almost 5y old) walked all the way collecting sticks, flowers and stones. There are designated areas for picnics and a playground for young children.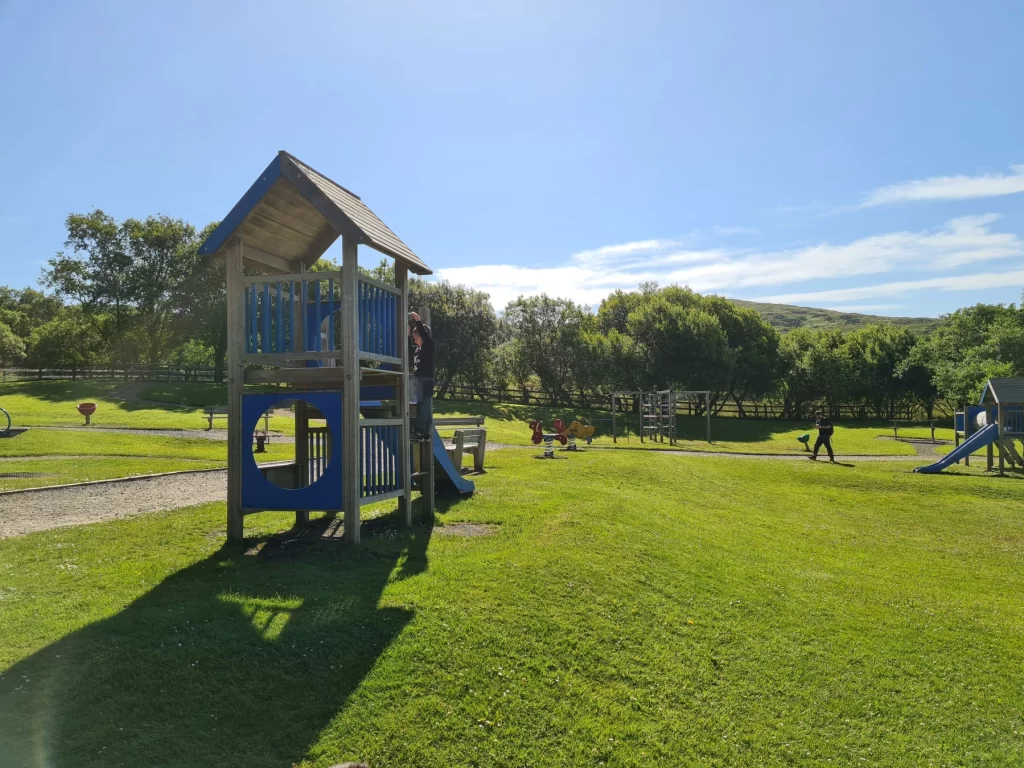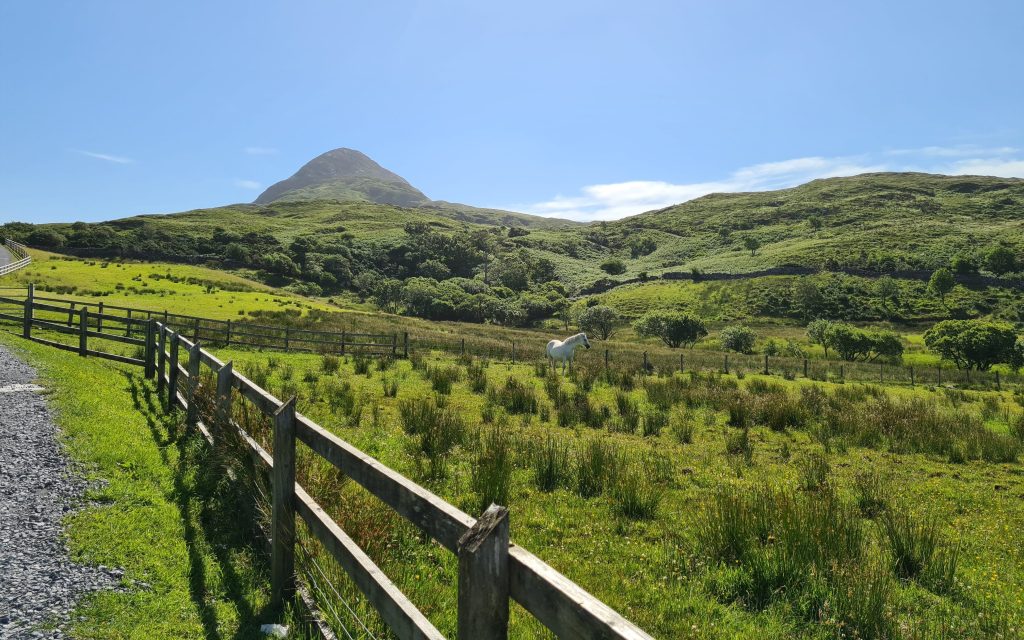 Kylemore abbey, nestled in the heart of Connemara, on the Wild Atlantic Way is worth a visit too.
Aran Islands – Inishmore
We spent an entire day in Inishmore island (Inis Mór), the largest of the three Aran islands. We drove to Rossaveal port and took the ferry to Inishmore.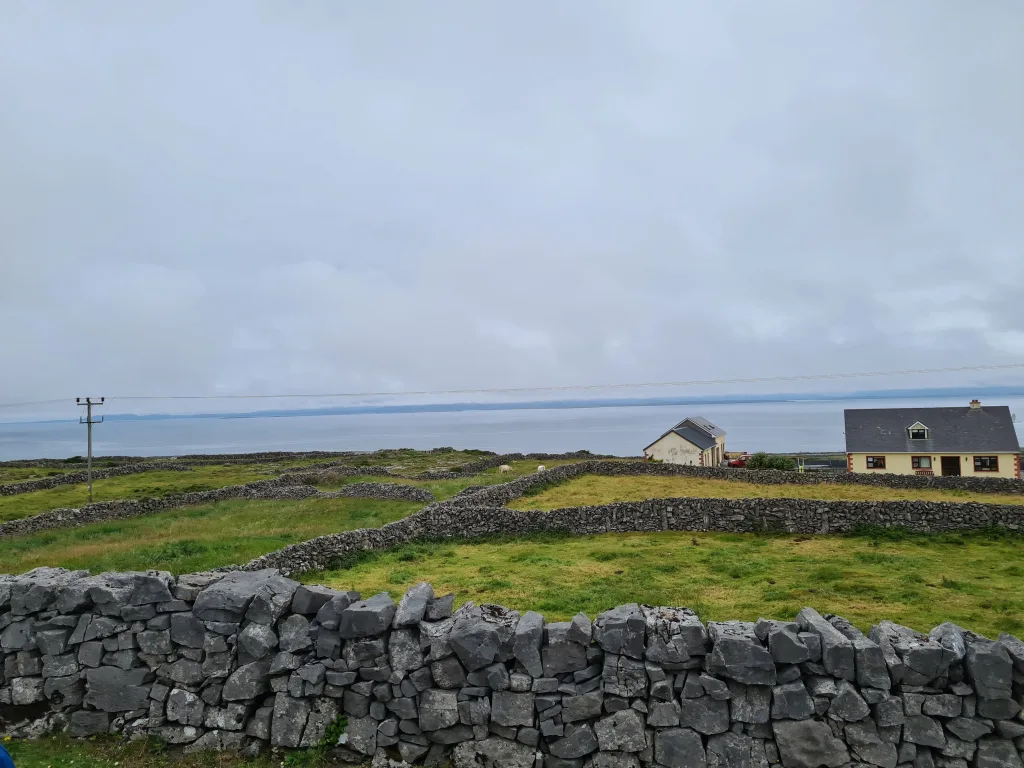 There are many ways to explore the island but we chose to take a pony tour. Our guide was really good and stopped at many locations explaining about the landscape filled with limestone structures, centuries old Christian and Celtic sites and many other interesting facts about the island.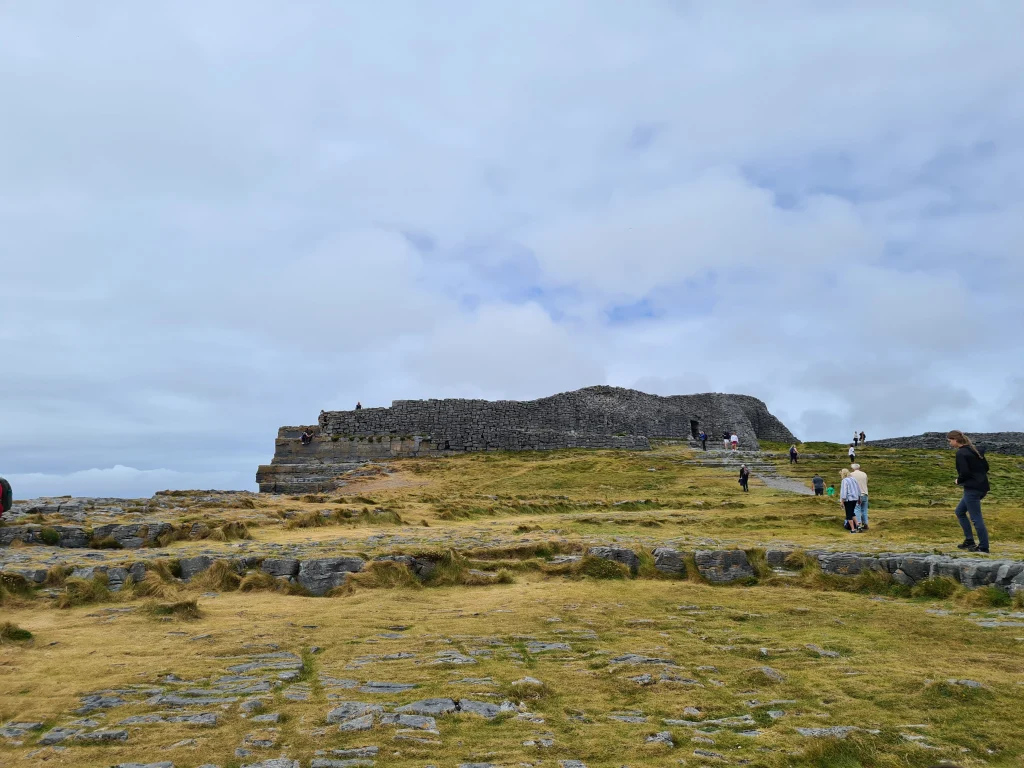 From the Dún Aonghasa visitor center, we climbed the cliff to visit Dún Aonghasa, a breathtaking semi circular stone fort overlooking the Atlantic Ocean. These cliffs are not stroller friendly, so make sure to take a baby carrier along with you.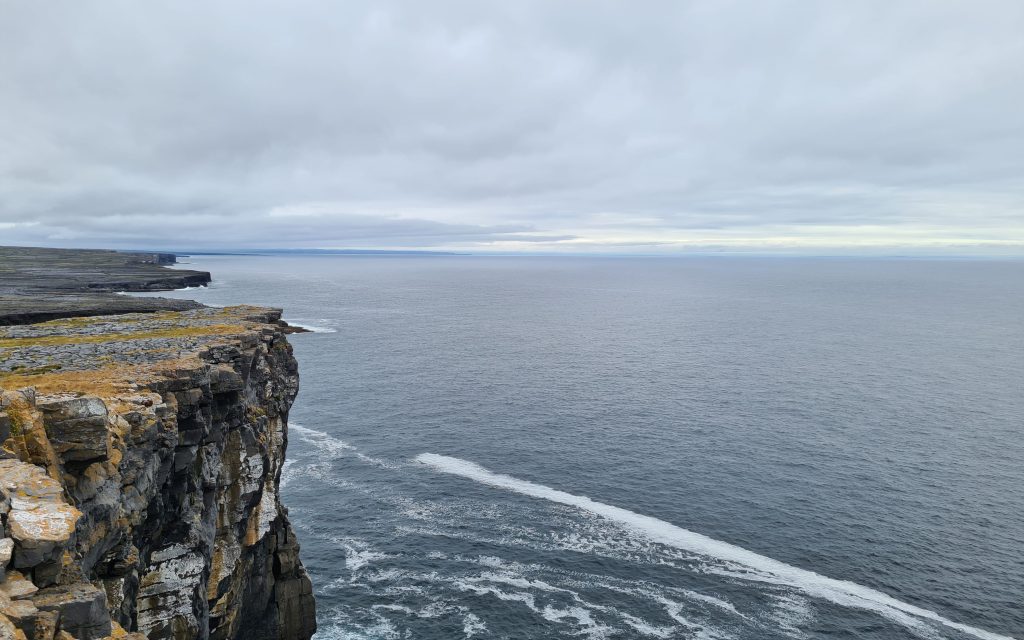 Cliffs of Moher
Situated on the Wild Atlantic Way on Ireland`s west coast are the stunning Cliffs of Moher. It is one of Ireland`s premier tourist attraction and a must see for many people visiting Ireland. We visited the cliffs on a rainy / foggy day and the cliffs were fully cloaked in fog. We thought we would be unlucky and would not get to see these magnificent cliffs. Luckily, the fog lifted and we were able to bask in the glory of one of the most outstanding coastal features of Ireland.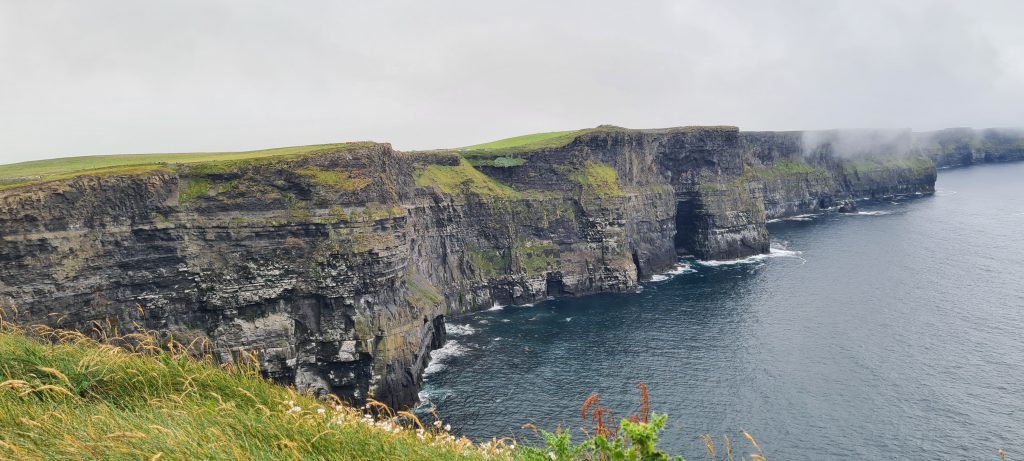 There are many hikes you can do to experience the beautiful landscape. However, we took a walk from the visitor center to almost near Hags head (until the path became too narrow to take our stroller) and walked back to our car.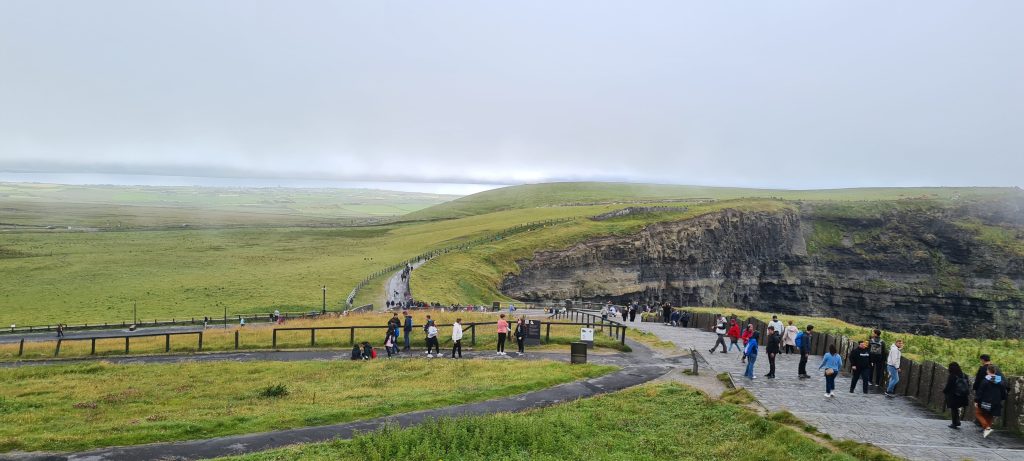 Ring of Kerry
Take a drive through one of Ireland's most famous scenic routes Ring of Kerry. It is a beautiful circular loop around the Iveragh Peninsula, beginning and ending in Killarney. Unfortunately, due to heavy rain, we could not stop and spend the day in any of the scenic spots, but we were glad we decided to do this trip.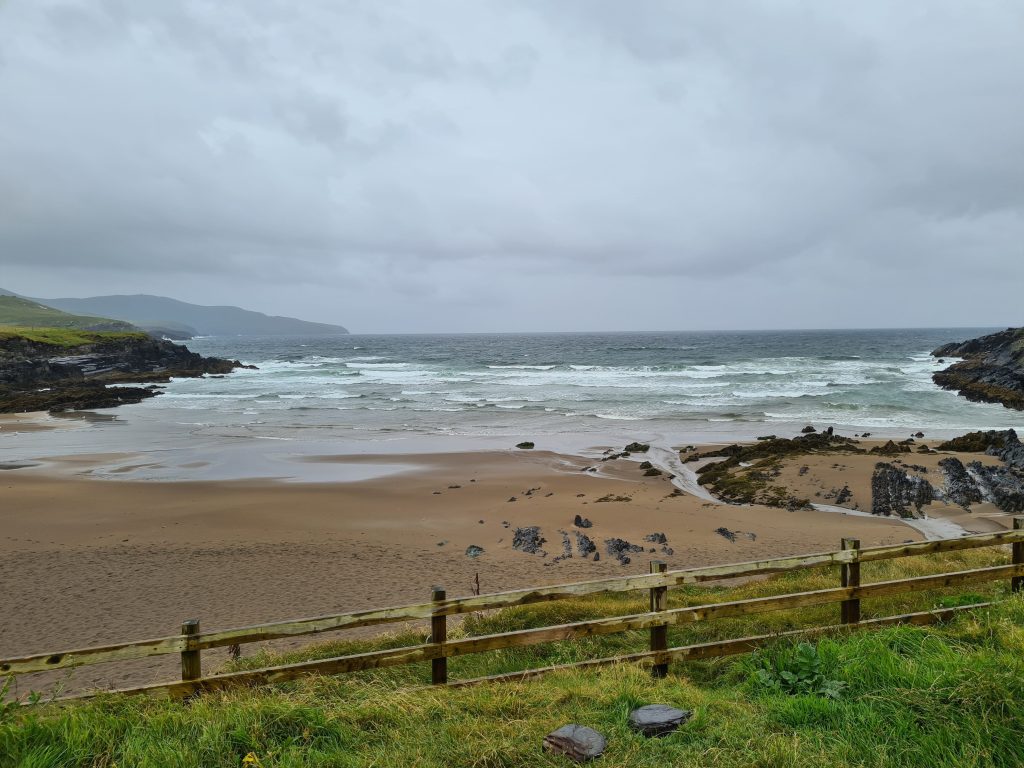 The spectacular views of the lakes, mountains, the cozy little villages like Portmagee, Waterville and Sneem and the rugged coastline was all worth the trip!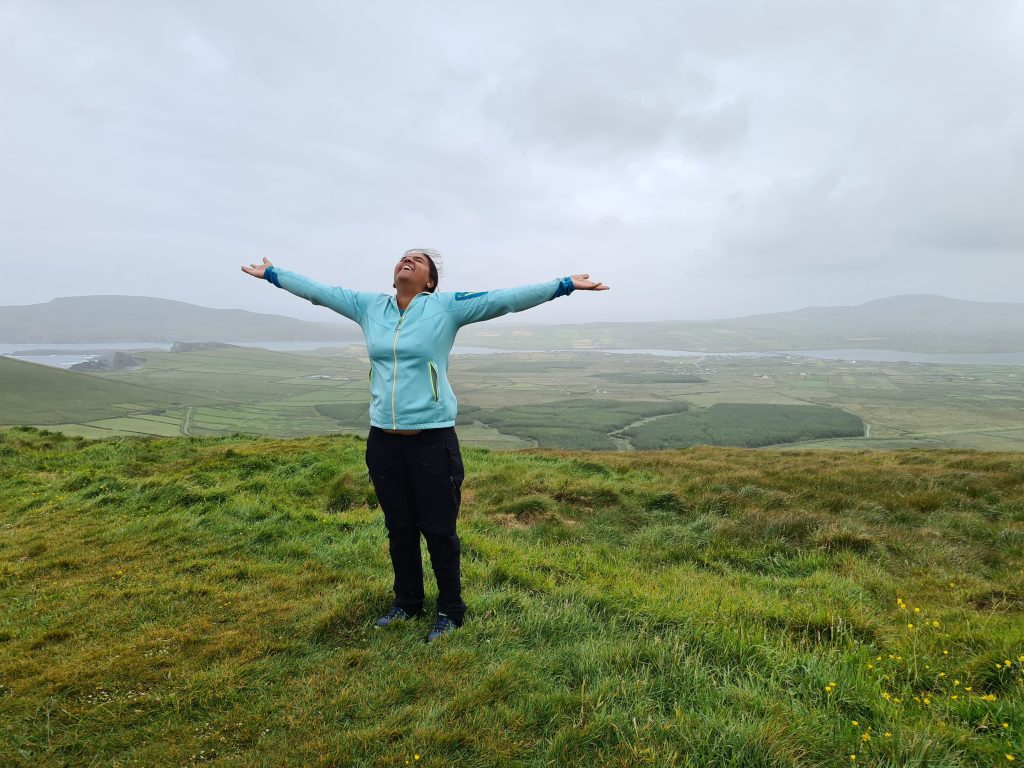 By the end of the route, we stopped at Muckross House in Killarney, a 19th century Victorian mansion set against the stunning beauty of Killarney National Park and took a tour of the house.
Cork
Though we did not get to visit all the beautiful places in Cork, we were able to cover atleast a few of them. Inchydoney and Warren beaches located 10-15min drive from Clonakilty are worth a visit.
Though the water was too cold to swim, kids enjoyed collecting shells, snails and worms (the last 2 were Neel`s idea). Clonakilty is a charming market town in West Cork with beautiful history and heritage of its own. Fota Wildlife Park, a 100 acre wildlife park located on the scenic Fota Island is a unique place with lots of animals and birds with some of them (like wallabies and lemurs) roaming freely throughout the park. It is a great place to bring your kids and spend the day here.
Cobh Harbour located in Cork is said to be the second largest natural harbour in the world and is best known for being the 'last port of call' to the ill-fated RMS Titanic.
Wicklow
Located south of Dublin, Wicklow Mountains National Park is the largest National Park in Ireland. There are many things you can see and do throughout the mountains. The Glendalough Valley is located in the National Park and has many attractions like its world famous Monastic Site and the scenic Upper lake which are accessible through stroller friendly trails, easy for the young kids to walk too. From here, we took a scenic drive through the mountains until Sally Gap and back to Wicklow not before stopping to enjoy the breathtaking view of Lough Tay. Powerscourt Estate, House and Gardens, another grand mansion with a lot of history has one of the most beautiful gardens in Ireland!
I will be posting a detailed itinerary of our trip soon giving you all the details of the places we visited, stayed and the things we did with our kids.
Save these ideas for your trip to Ireland with your kids next time.