A family trip to Durango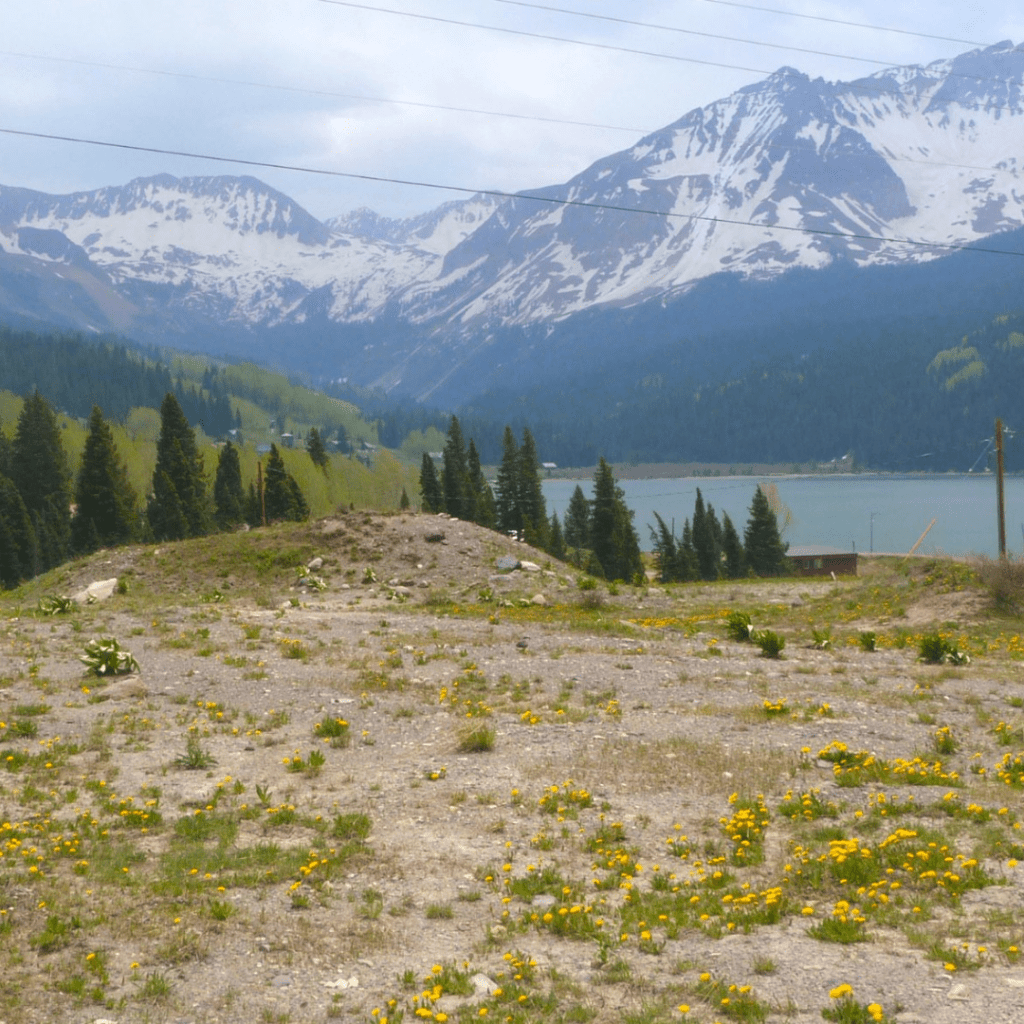 This post is about our family trip to Durango and other mountain towns of Colorado last Memorial Day Weekend. I'll divide our time in parts so as to make this easier and less-boring to read.
In order to make a 10 hr. drive manageable with a toddler, Prasad and I decided to stop at Pinetop, Arizona, for the night, before embarking on a 6hr journey to Durango the next day. Mammoth mountains surrounded us as we made our way towards Pinetop. Behind a veil of Cottonwoods and Quaking Aspens we caught glimpses of a stream gushing by. Prickly hot and arid Tucson wasn't far behind but we had entered an oasis.
 After a night in Pinetop we took the Az-77 state highway for the rest of our drive to Durango. Various shades of green on either side greeted us that misty morning. At Gallup's "Cracker and Barrel" we had a breakfast of eggs, hash brown casserole and homemade biscuit with a generous spread of butter before getting onto the US-491 N. As we drove on, the land looked parched: grass by the highway looked dry and clumps of bushes attempted to soften the harsh landscape of New Mexico. I was beginning to look forward to the greener pastures of Colorado.
Entering Colorado felt like entering a world of postcards, each scene as or even more picturesque than the one we passed before. Barns with their aging fencing, beautiful lakes reflecting the greens of Pine trees and animals lazing around instead of being confined; We knew we had finally arrived!
In Durango we chose to spend the evening beside the Animas River, whose water looked nothing like the dry Santa Cruz River of Tucson. It was swift, had more volume, soothed the ear with its whooshing sound and  seemed to hold cosmetic powers. The locals looked absolutely gorgeous as they sped by on their bikes and sailed the clear waters on rafts and canoes.
To wind down a warm windy evening of leisurely stroll alongside a river we headed to the Steamworks Brewing Company, a bustling bar and eatery known as the "town's meeting place". Our Steamworks experience deserves its own post. I'm sure Prasad will take the trouble of a trip to Durango just to relive the time we spent there.
After an evening of strolling beside the Animas river we made our way towards Steamworks Brewing Company, a gastropub, a pub serving food. It wasn't time yet for dinner but the restaurant was already packed. With no place to spare on the long wooden benches in the waiting area, customers crowded outside, drinking house-brewed beers or snacking on peanuts or simply catching up with friends and families.
A half hour into our wait we were led inside to our table. Once inside we were absolutely thrilled. The place was pure chaos, an absolute mess! Just the right place for a family with a toddler. I simply let Medha be herself instead of trying to civilize the monkey within her.  With a box of chalks given by our waitress she unleashed her artistic self right on the floor. While she was busy rendering the next "Monalisa" Prasad and I settled in our seats and worked on our basket of peanuts and a pint of Steam Engine Lager. A beer had never tasted good before and munching roasted peanuts had never been fun. The floor was strewn with peanut shells that were simply tossed after cracking open a nut.
The main course wasn't disappointing either. Prasad ordered a crunchy Gourmet Quinoa Burger with beer-battered French fries and I got myself a cold Greek Wrap and Salad. I tried stuffing most of my food into my busy daughter's mouth as I had my eyes on the enticing burger. I did manage to snatch a few scraps when Prasad wasn't looking.
We went to the same place the next day. This time we ordered a Greek pizza while Medha played with a little girl her own age.There was chaos and mess as the day before. The thin-crust pizza topped with Portabella mushrooms, artichoke hearts and lots of Feta cheese was tasty and satisfying. But what we'll always cherish about the experience is the novelty of a quiet dinner even in the midst of all the hullabaloo.
The famous Iron Horse Biking Championship was happening that weekend. So we had to share the roads with a horde of cyclists and spectators. Along winding hills towards the town of Telluride we drove at a snail's pace which was a boon in a way.Had we breezed past we wouldn't have been able to appreciate the emerald green lakes nestling in the midst of vast expanses of meadows. Beautiful horses in their shiny coats gathered by the fences to check what the bikers were upto.
Halfway through our ascent we realized we couldn't drive any further. The narrow road ahead was closed until noon to make room for the bikers. So we turned back to Durango Downtown for a brunch at the Carver's Brewing company where I had an Avocado Burrito that had spicy Salsa Verde drizzled all over it doubling its yummy factor.
Since we couldn't get to Telluride by the US 550 called the "Million Dollar Highway", we took the US-160 instead. Green hills and flat grasslands were dotted with cows and yellow Dandelions; the small towns of Mancos and Dolores en route looked inviting enough to make us stop for pictures. The drive was as good as any "million dollar highway" could be!
"Mountainfilm", a film festival was happening in Telluride that weekend. Music, freebies and beautiful people hogged its streets. Since we weren't going to hang around until 9pm to catch a free outdoor movie, we decided to do the next best thing- a gondola ride between Telluride and Mountain Village. For free! The 15 minute ride took us high through the canopy formed by Quaking Aspens and Engelmann Spruces and gave us stunning views of the town below.
The resort town of Mountain Village had a cobble-stoned square with European-style buildings housing restaurants and eclectic stores.
Our next stop was the town of Ouray, called "the gem of the Rockies". We braved the pushy winds to walk around a town with stores whose names read like poetry: Skol studio Gallery, Goldbelt Bar and Grill, Timberline Deli and Sandwich factory, the Cutting Edge Family Hair care, Olde Tyme Portraits, Duckett's market and Biergarten:Brews, Views and Food. I so wish the wind had let us spend more time there.It felt as if we were shoved down the steep road strewn with pebbles and loose sand as we headed to our car. By the end of our foray into Ouray I was getting paranoid, I could feel our car swaying with the heavy winds.
Our final stop that day was the colorful Silverton, a mining town. Mmmmm… That trip brings back memories of sipping large cups of coffee and just soaking in all the new sensations as the world hurried by.