A day in my life – with my 5 month old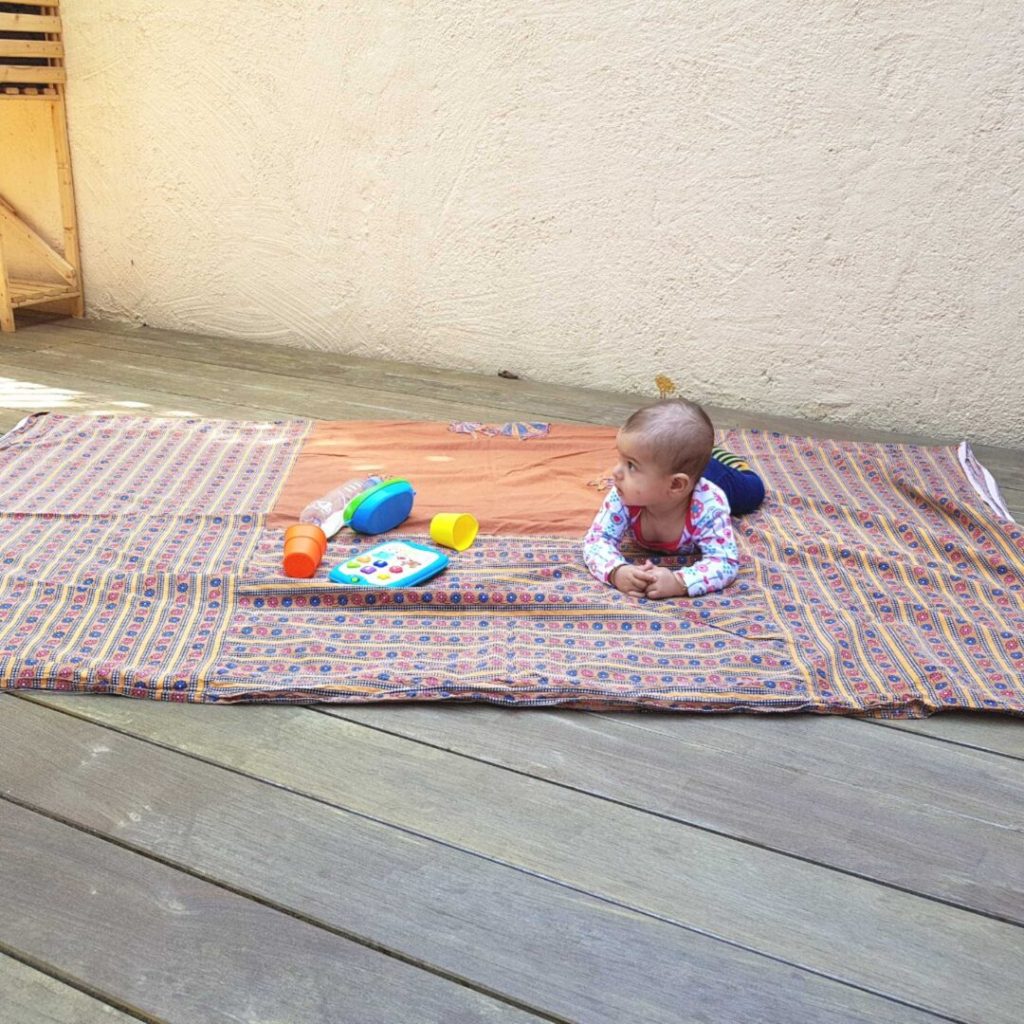 6 am – Our cute little alarm clock woke us up to let us know that he was hungry. After his feed, Mike prepared hot cups of coffee for us and while he played with our little sunshine, I enjoyed watching them.
7:30 am – As Neel took a quick nap, I expressed some milk for his night feed. As I will be starting work soon, I have started to slowly feed Neel with a bottle (It is much harder than I thought it would be as he prefers milk from the direct source rather than the bottle).
8:30 am – After having my muesli, we fed Neel his food. It was Apple puree. Its not his favorite but he had no other choice!! 😛
9:30 am – As it was a Tuesday, Neel and I visited the Family center in Winterthur. On Tuesdays they have Baby group sessions called "Baby Krabbelgruppe". While Neel played, I enjoyed chatting with my friend who comes there with her kids.
11:30 am – After I left the center, I walked around the city, while Neel slept in his stroller. I still had some holiday shopping left to do which I could finally complete.
14:30 pm – I took the train back home after a nice Subway meal.
16:00 pm – As Neel played on his mat after his nap, I started preparing our dinner.
16:45 pm – The little one got bored and started to fuss around. I had to sit close to him while I kneaded the dough for the naan I was preparing.
17:00 pm – The little one started to cry his lungs out so I had to take him with me into the kitchen while I cooked. (The things we mothers do!!)
18:30 pm – After our dinner, I gave Neel his massage and his father gave him a bath.
19:30 pm – Neel and I read a bit from his Winnie – the – Pooh book,. When he started hitting the book with his hands, I knew it was time to sleep. While I fed him his milk, we prayed and thanked God for everything we have and finally put him to sleep.
Love,
Madhurya.