A Daily Schedule of a Work from Home Mom – With a Free Template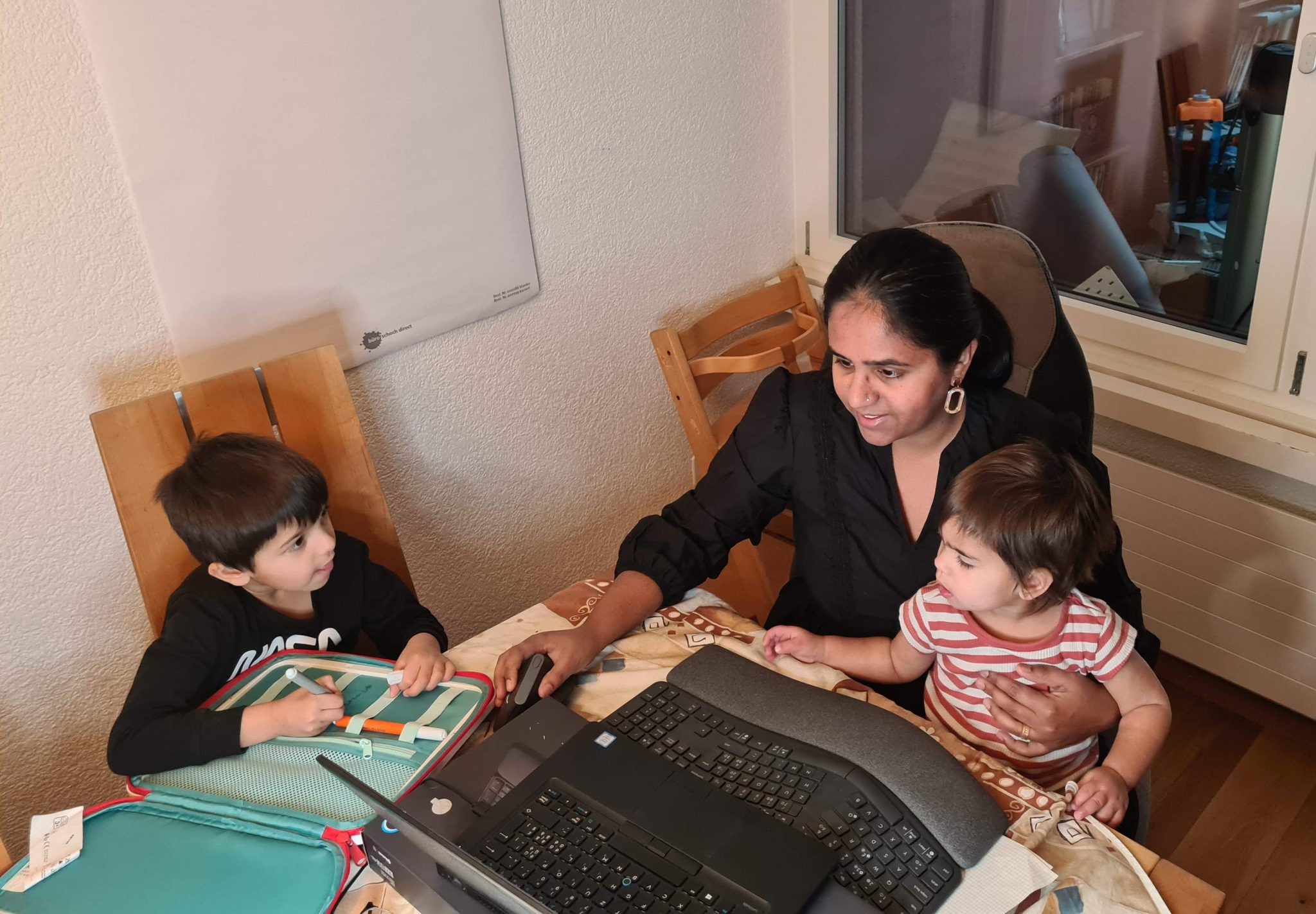 Working from home with Kids around
As a working mom, it can be challenging to balance the demands of your career with everything that comes with raising young kids. On top of that, if you are a work from home mom, it can be tough to handle the many responsibilities of your everyday life while also tending to your job.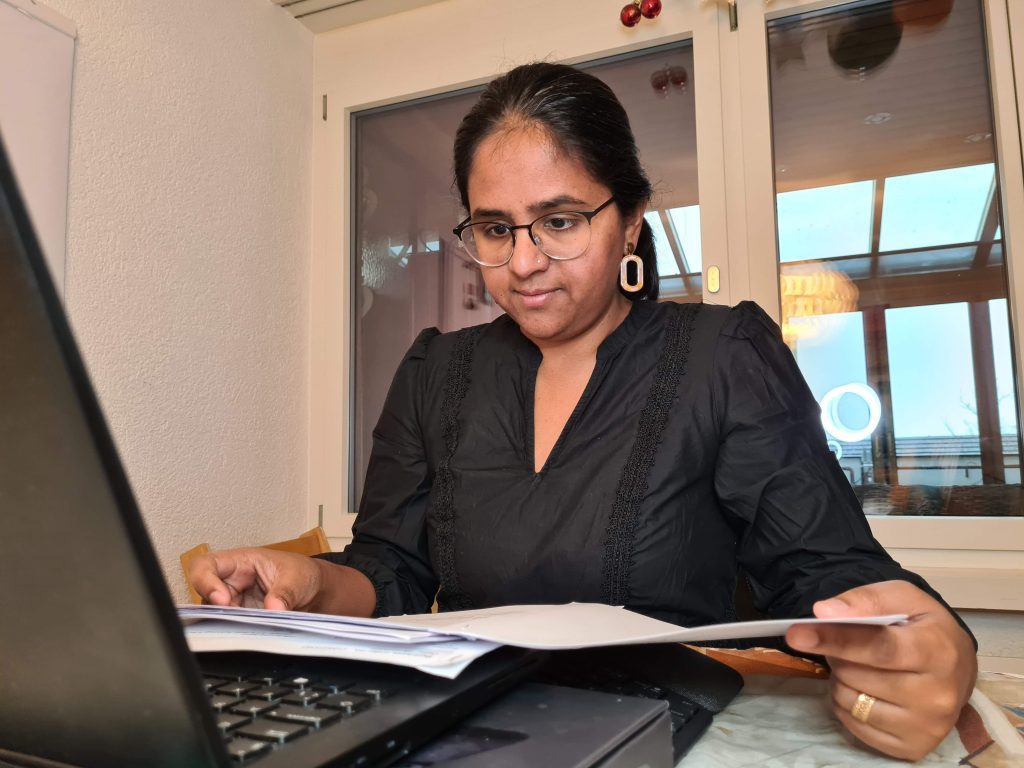 Whether you're a freelancer working from home or you have an office job that allows remote work, staying productive and focused throughout the day is essential if you want to succeed in both your career and family life.
If you're a working mom looking for ways to manage your young kids and still get work done from home, look no further! This daily schedule is the perfect solution for any busy working mom.
This daily schedule can help you manage your time effectively and stay organized as you juggle everything from working on projects to managing your kids.
I am not an expert in this regard. However, I have been working partly from home for 5 years now. I have made suggestions based on what have really helped me work efficiently while having kids at home.
With tips on everything from managing your time wisely to staying organized and focused, this guide should help you take control of your workload and balance all the challenges of being a working mom.
Whether you're looking to streamline your routine or find new productivity hacks, this daily schedule has got you covered.
With the right tools and strategies in place, it is possible to achieve success both at work and at home.
Why do we need a Schedule to work from home?
When managing young kids, it can be easy to feel overwhelmed or stressed out. And if you are a work from home parent who has to manage small kids while you work, it can get quite exhausting and you may not even be able to achieve any task.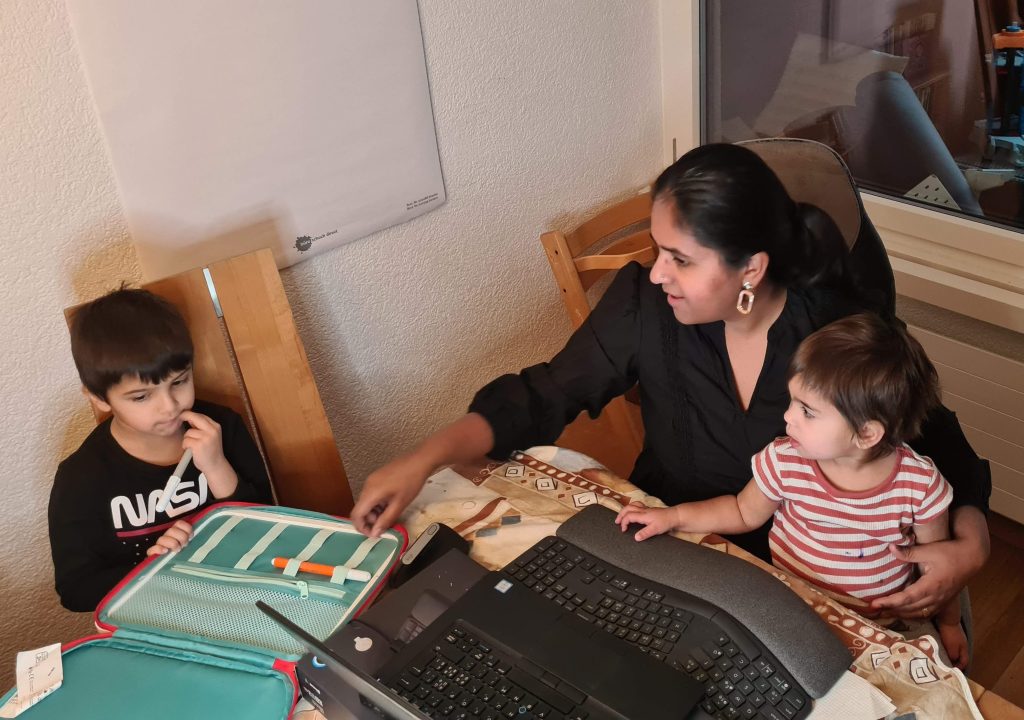 By creating a schedule that allows you to make the most of a few hours in the morning and evening, you can get your work done while still spending quality time with your kids.
Looking for a daily schedule that can help you stay organized and on track as a work-at-home mom? Our guide is here to help! Whether you need strategies for managing your household tasks or staying focused on your work goals, we've got you covered.
With tips and tricks for every stage of your day, from scheduling your most important tasks in the morning to wrapping up at the end of the day, our guide will help you create a successful daily routine that works for you. So what are you waiting for? Start planning your perfect schedule today!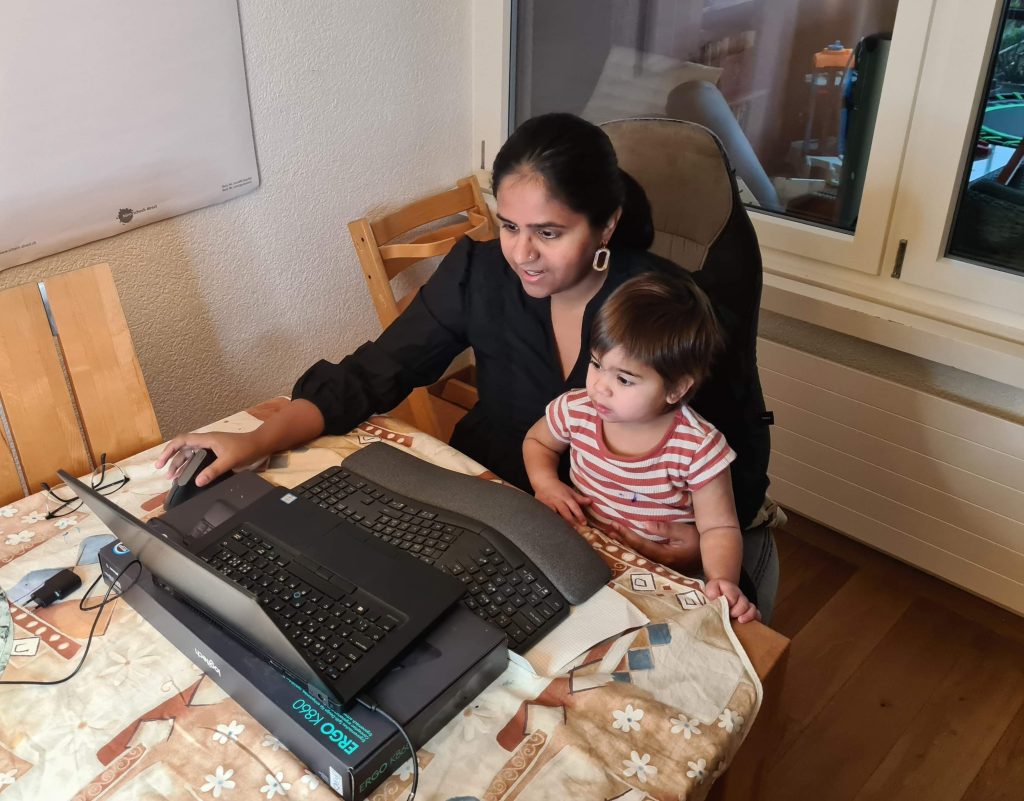 Create a Schedule that works for you
Your daily schedule should be tailored to your needs and the demands of your work. Some tips we recommend are:
Time management: To start off your day, it's important to set clear goals for yourself and make a plan for how you'll achieve those goals. This might include scheduling time for specific tasks or breaks throughout the day, as well as carving out time for your kids` needs.
Find ways to minimize distractions like unnecessary 56  and social media. Once you've got your day planned out, it's time to focus on getting work done.
Organization: make sure to list out all the tasks that need to be done on your to-do list, keep the activities ready for your kids to engage themselves with while you work, prepare the meals on the evening before and keep any other things you or your kids need for the day.
If required, break up your day into more manageable chunks. This way you won`t need to sit in front of your computer the whole day and instead take breaks in between to spend time with your kids.
Self-care: Plan out some quiet time for yourself in the morning, when possible, before the day gets busy with emails and conference calls. Do your best to make sure that you're not surrounded by distractions during this time so you can focus on starting the day off strong.
You need to take care of yourself physically and mentally. Set time in between for breaks, exercise, and stress management.
By being intentional and prioritizing self-care, you can successfully balance everything that comes with being a working mom.
A typical work from home mom`s Schedule
This is my Schedule on a typical working day. Feel free to use this!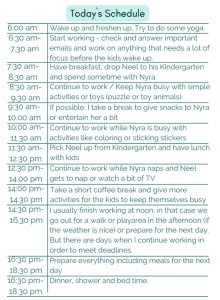 Ofcourse there are days I cannot follow the schedule precisely. Since I'm managing young kids and work from home, naps, play time and doctor's appointments have to be taken into account. That's why it's important to build in some flexibility in your schedule.
I have a list of activities saved in this website which I give the kids to keep them busy while I work. Check this link for ideas https://www.thesefleetingdays.com/category/activities/
Download the Free Template
Want to get started on organizing your life and creating your own schedule as a work from home mom? Download this Free template here.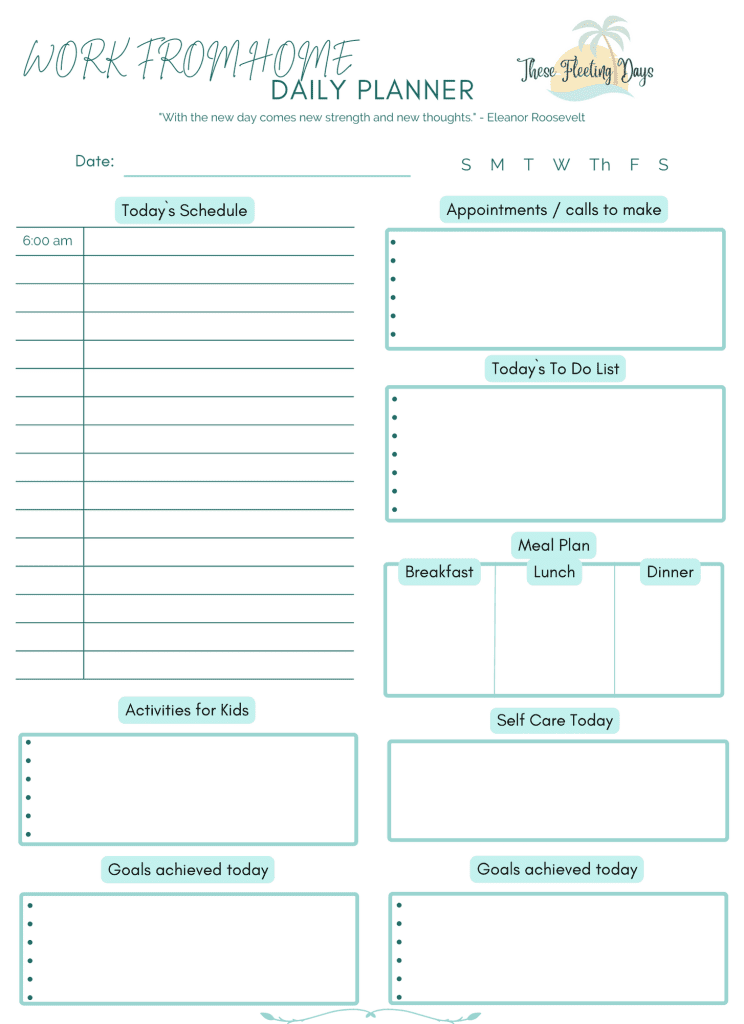 Whether you're trying to meet a tight deadline or simply want to spend more quality time with your kids, the most important thing is to be intentional and purposeful in how you approach your workload. With the right strategies and mindset, you can successfully balance your career and family life as a working mom.
At the end of the day, remember that every little bit counts – whether it's finishing an important project or simply spending quality time with your kids. By being intentional and purposeful in how you approach your workload, you can achieve success both at work and at home as a mother.
For more ideas on activities to keep your kids busy while you work, be sure to check out our other blog posts in https://www.thesefleetingdays.com/category/activities/