5 Family-friendly free Parks in UAE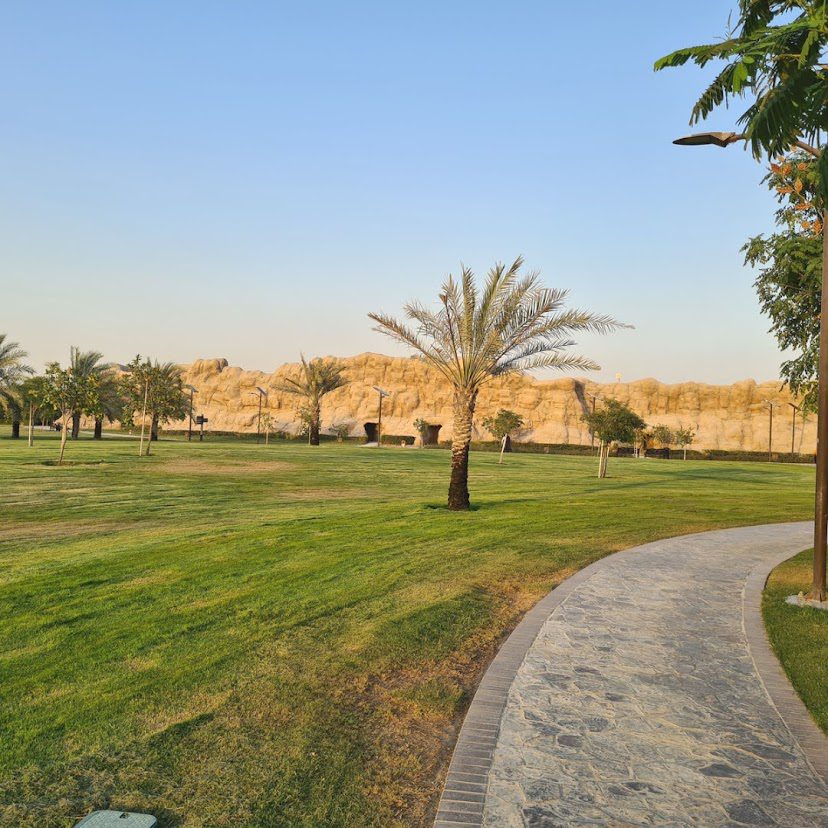 When your kids are bubbling with unlimited amount of energy, you've gotta find ways to release it! In Switzerland, kids are always encouraged to play outdoors. Nature is in abundance here. There are forests to walk in; mountains to hike, ski or sled upon; and lakes to swim in. It is a country with a huge number of natural parks and zoos. When the kids are not out exploring the nature, they get to enjoy the playgrounds every village has to offer. These playgrounds are filled with swings, slides and all sorts of physical activities for kids to play and get wild in!
UAE is not short of parks/ playgrounds, lakes and mountains. When we visited UAE this year, it was during the hot season. Rather than spending time in indoor play areas and malls, I wanted to find some good playgrounds/ parks for Neel as well as for us adults to enjoy.
The ones I have listed are my favorites for following reasons:
They are free of cost
They are not so crowded
They are all pretty with lots of greenery.
The playgrounds are good for all ages of kids.
All playgrounds are shaded (which is so needed during summer)
There are good walking/ cycling tracks
All COVID measures (like cleanliness, maintaining safe distance) are taken care of.
There are designated areas for family picnics.
Here are 5 of them-
This was our favorite. We spent a lot of our evenings here. While my mom and I took Nyra in her stroller and walked the 2km around the beautiful lake, my dad and Neel hung-out in the play-area. We would always end up having this amazing lemon juice from the cafeteria next to the park.
Located amidst dusky mountains, it is one of the most beautiful parks in UAE. This park features man-made waterfalls, mountain walkway and paths to climb and enjoy the gorgeous landscape. It also has a large play-area for kids and a Cafeteria. It is also a good spot for picnicking.
Quran park or the Quranic park is inspired by the features mentioned in the Holy Quran. It is packed with different species of plants and flowers. We had a lovely evening taking a stroll around the park. There is a beautiful lake inside. Read all the interesting facts about this park on the website.
This park is located very close to the Hatta dam. There is a running/ walking track around the perimeter. It is well-kept with plenty of vegetation. There are fire pits available for barbeque, a large children's playground and a cafeteria.
Like Al Qusais pond park, this park is also family-friendly with lots of greenery and a lake at the center. There is a long running/ walking track. It has nice picnic spots all over. There are 3 shaded playgrounds for kids.
The whole family used to look forward to these outings in the evenings. l am eager to discover more child-friendly places when I visit UAE again.
–Madhurya