24 Fun Advent Calendar Activities for your kids – with a free Printable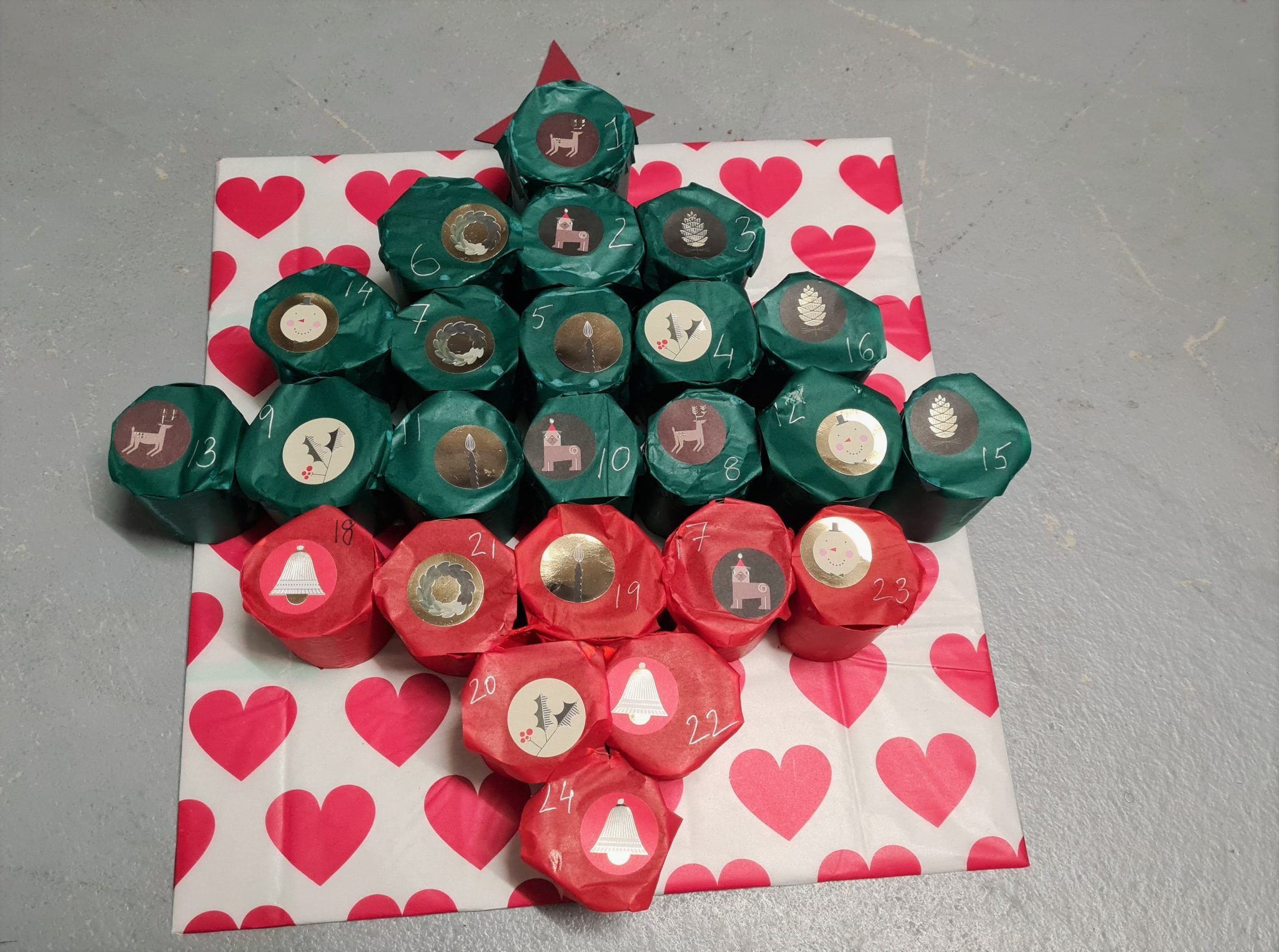 Looking for fun ways to celebrate the holiday season with your kids? Look no further than an Advent Calendar!
My kids love celebrating festivals. Be it Diwali or Christmas, they are always looking forward to all the festivities. My 5y old son is very keen on putting up the decorations and getting into the holiday spirit. So this year, I decided that we shall start our own Advent Calendar tradition.
Instead of ordering the whole set from a shop, I thought why not make one myself? I believe that a DIY advent calendar is the perfect way to celebrate the Holiday season this year!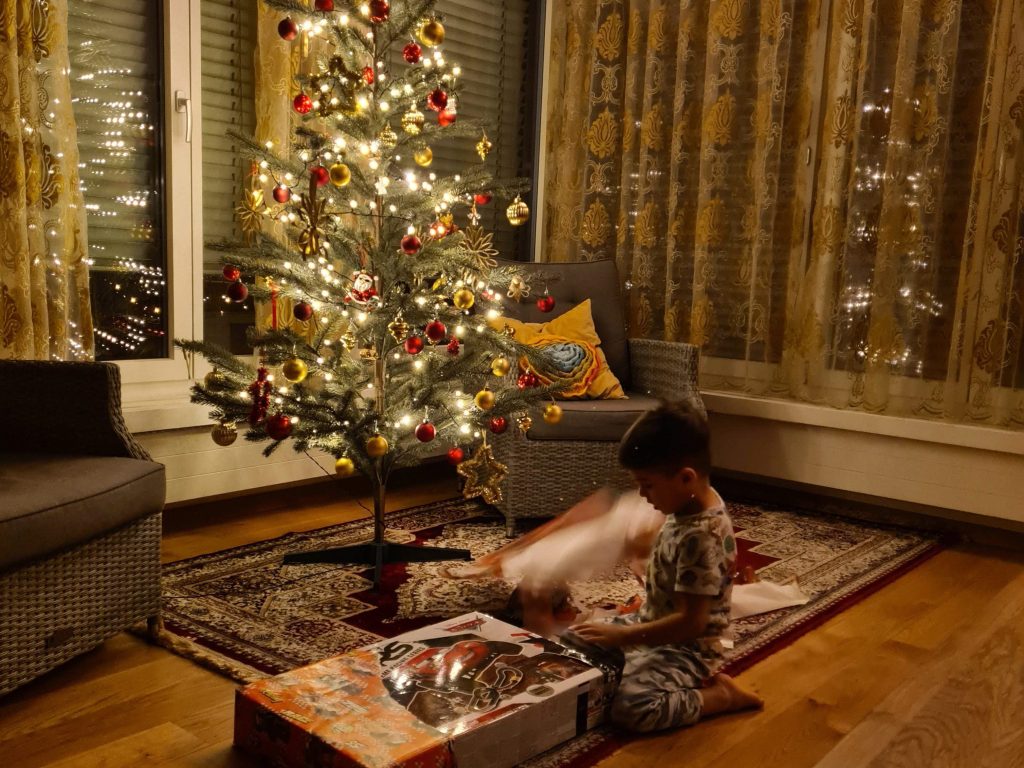 As we are into doing activities at home, instead of keeping an actual gift inside the calendar, I will be adding a piece of paper with a fun Christmas activity to do each day.
This blog will show you how to create your own festive Advent calendar and add an activity of your own choice. You can be as creative as you wish. I have added activities like making your own gingerbread house to making ornaments and reading winter books and holiday movie marathons.
With a variety of activities and projects, an advent calendar is a great way to get into the festive mood and spend some quality time enjoying the holidays together as a family.
Whether you want to make your own DIY advent calendar or find one that's ready-made, the ideas below will help you and your family create some unforgettable memories this holiday season.
This handy guide features fun, engaging activities that are perfect for kids of all ages, from crafting and baking projects to doing things outdoor.
So what are you waiting for? Get ready to make this holiday season one to remember with an advent calendar that's packed full of fun!
Make this simple Advent Calendar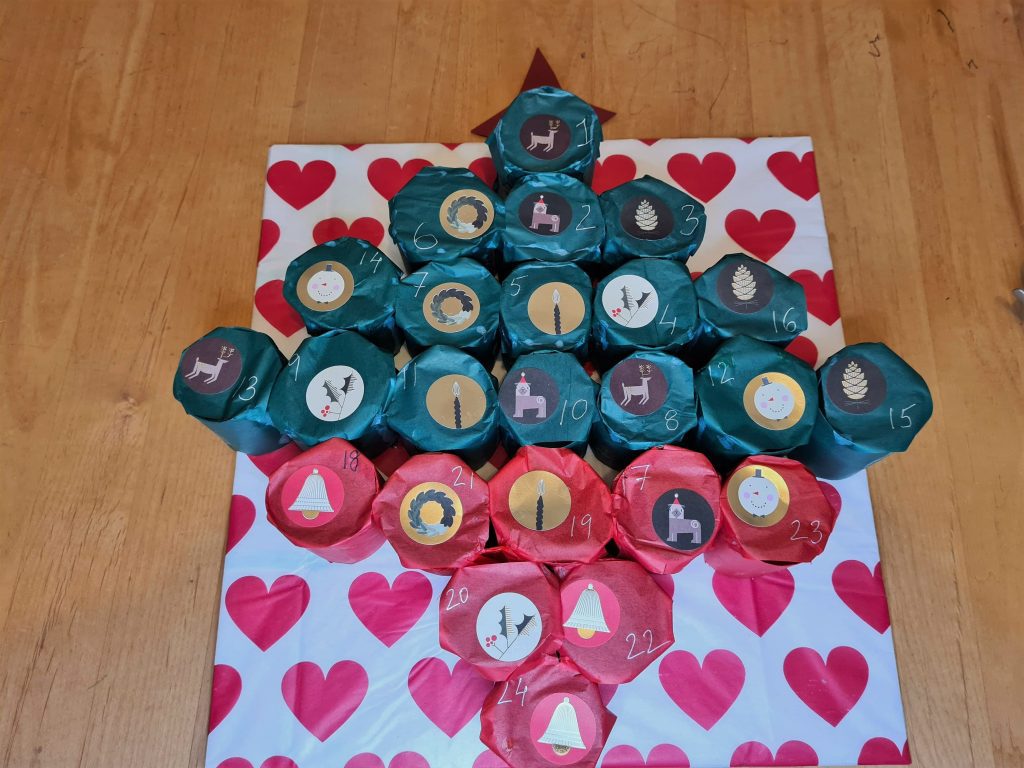 You will need below things to make this Advent Calendar
Large piece of cardboard (large enough to hold 24 pcs of cups or toilet paper rolls)
24pcs of toilet paper rolls or plastic cups (size according to your choice of the gifts)
Tissue papers in red and green colors
Gold or red paper to make a star
Glue
Pen to write the numbers or numbered stickers
Elastic bands
Glue the tissue papers on the toilet paper rolls (or cups) first. Once they are done, glue them on the cardboard. It is much easier to glue them together on the board once they are wrapped with the tissue papers. Fill them with the gifts of your choice.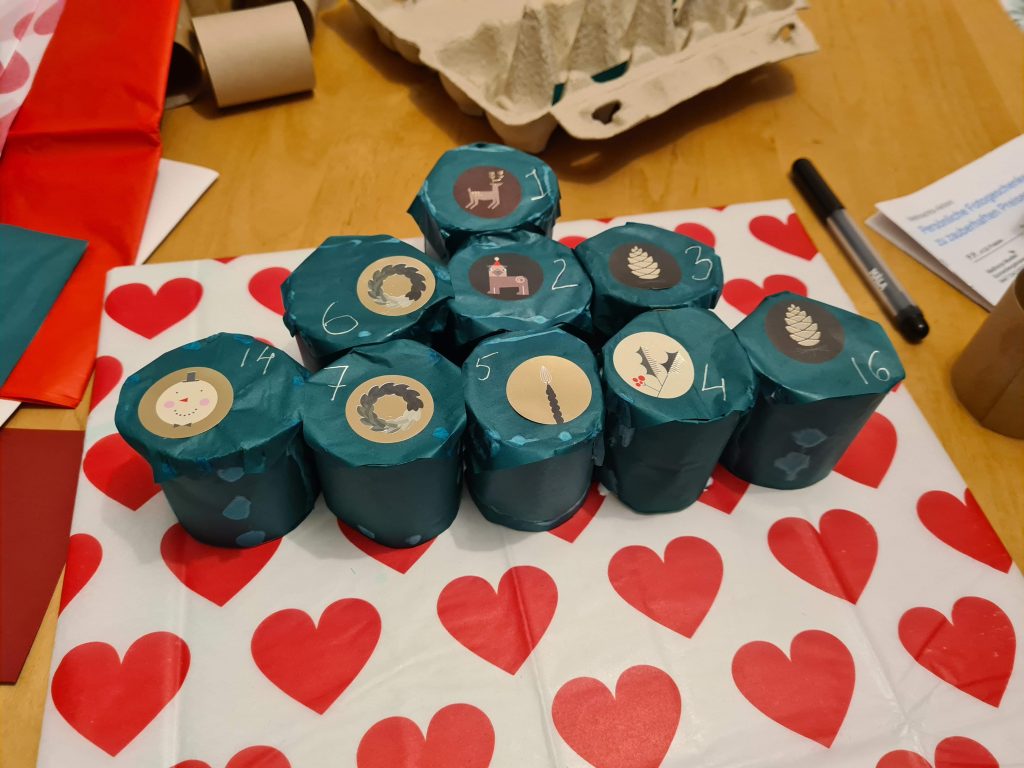 After filling them with your gifts, cover them with the remaining tissue paper by either tying them up with elastic bands or just by gluing them and write the numbers (or stick the number stickers) on top.
Open the Advent Calendar from the 1st of December. Your kids will enjoy unwrapping this everyday.
Choice of Gifts
Chocolates
Gummy bears
Small toys – trains, cars, animals, playdough etc.
List of Activities to do each day
Whatever suits your budget and your kids` wishes
Advent Calendar Activities
As the kids will be receiving lots of gifts from family and friends (like every year), I decided to create Advent Calendar with an activity to do each day for the kids.
Some tips for you, if you would like to create your own Advent Calendar Activity list for your kids:
Choose each activity according to the stuff you know your kids will enjoy doing.
The activities I have chosen are suitable for kids of all ages. You can modify these activities according to your kid`s age
Some activities can be done independently by the kids and some need parental supervision (especially if you have a toddler)
I have adjusted each activity according to the day. For example, visiting a Christmas market and decorating the tree will be done on a weekend and simple activities like reading a Holiday book or giving a bubble bath on a weekday when we don`t have enough time to do any craft activity.
Some of these activities can also be used to keep your kids busy while you work from home.
Whether you're looking to keep your little ones busy on a rainy day or want to build lasting memories with your family, this guide has everything you need to get started for this winter.
You may choose to make crafts, bake cookies, watch holiday movies, or try other fun activities, the possibilities are endless and there is something for everyone.
This is our List of activities we will be doing this advent season:
1.Make Christmas tree ornaments using ice-cream sticks
2.Decorate the Christmas tree
3.Listen to Christmas songs and dance
4.Read one holiday book
5.Play Christmas Tree Number Matching Game
6.Make a Christmas garland
7.Make a Christmas wreath
8.Sort some toys to give away for charity
9.Visit a Christmas market
10.Make a Christmas ornament with toilet paper roll
11.Make Christmas cookies
12.Story time in the cave made out of blanket
13.Watch our favorite Christmas movie
14.Send out Christmas cards
15.Have a bubble bath
16.Get ready for our short weekend trip
17.Have special Christmas dinner
18.Go sledding
19.Draw / paint a Christmas tree
20.Play Christmas Tree word matching game
21.Make santa`s hat out of color cardboard
22.Make a cardboard ginger bread man
23.Decorate the cardboard ginger bread house
24.Make a snowman
Advent Calendar Activities – Free Printable
If you too want a simple and a fun Advent Calendar with activities to do with your little ones as a family, download the printable here. The printable contains 4 pages of activities plus an extra sheet with empty spaces so you can fill up as you wish. Print them, cut the pieces and hide them in your Advent Calendar!
Click on the link below to download this Printable!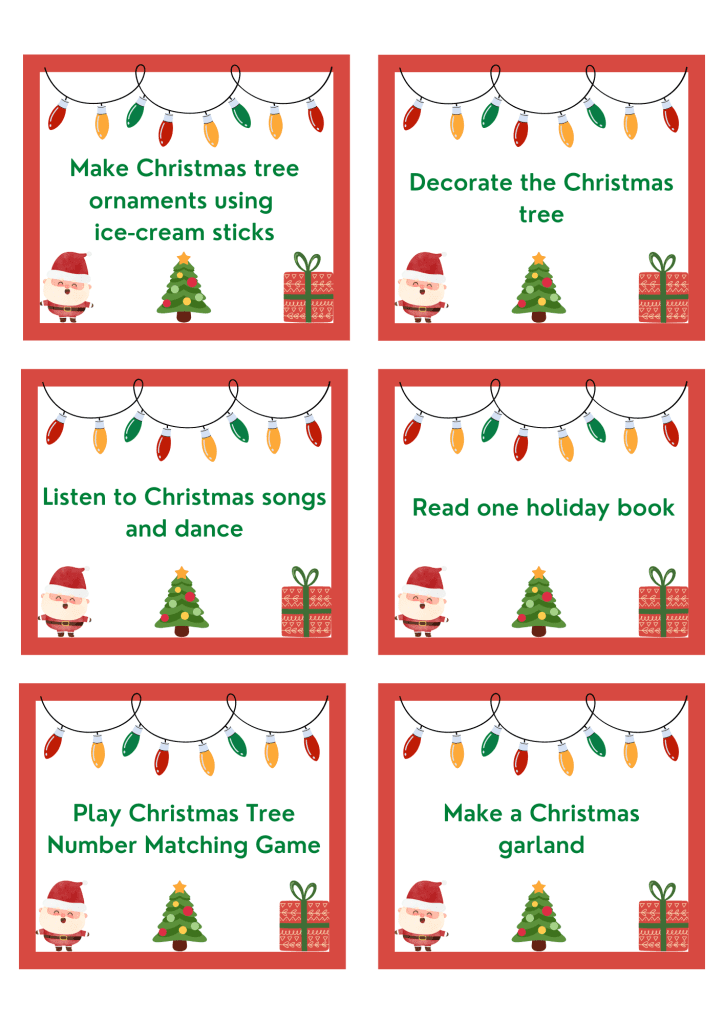 No matter how you choose to celebrate the holidays, one thing is certain – there are so many amazing ways to enjoy this time of year! Whether you like to stay at home and cozy up by the fire, or get out and explore new places with friends and family, there are endless possibilities for having fun during the holiday season.
You can take this opportunity to try your hand at crafting with materials like paper, cardboard, and other things you have at home, or explore other activities like baking cookies or sending out Christmas cards, there are so many ways to celebrate this special time of year.
One of the best things about the holiday season is getting to spend time with friends and family. So hope this season, you get to do lots of fun stuff together with your near and dear ones.
Find out more activities to keep your kids busy while you work at home!