10 Fun and Educational Activities to Keep kids Busy this Spring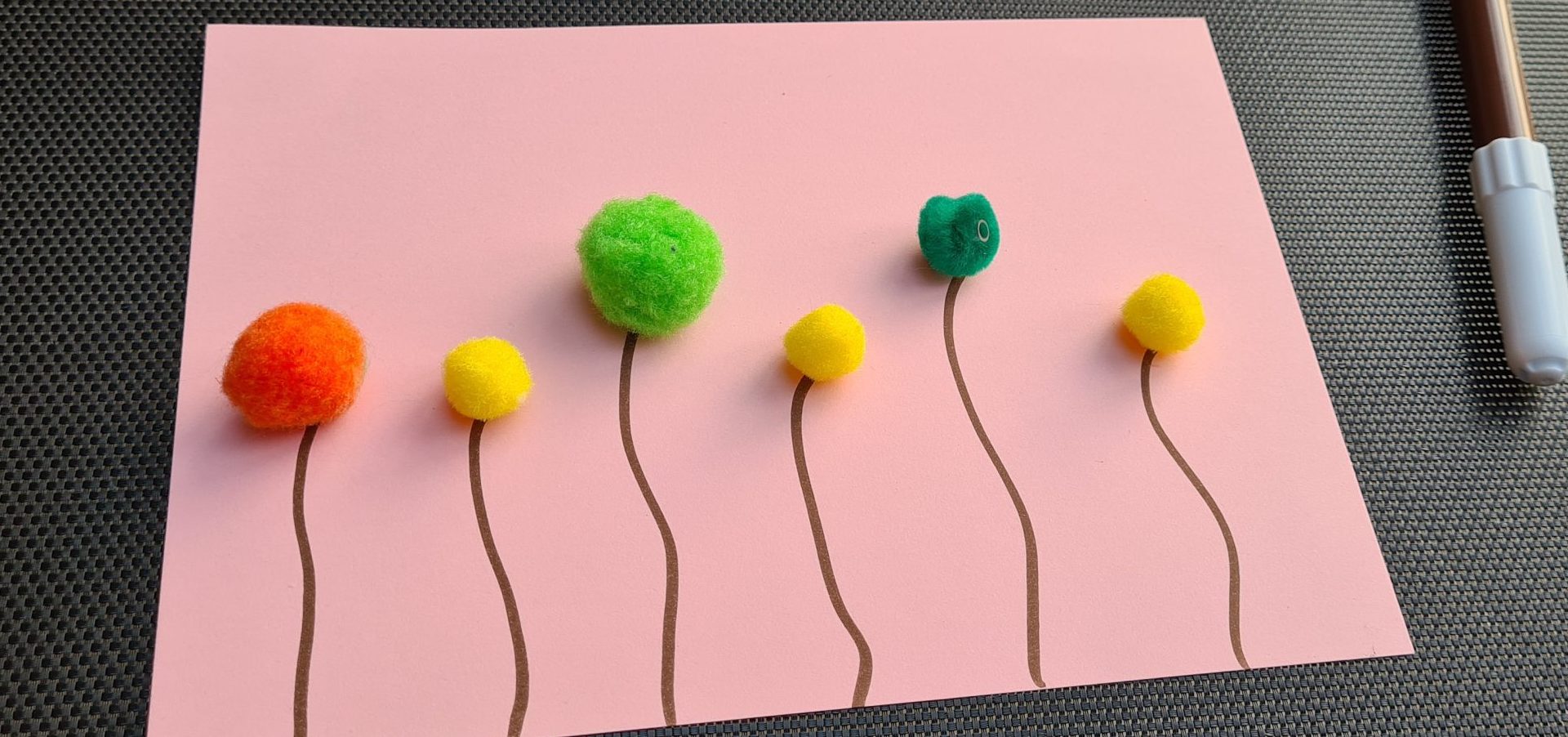 Spring is almost here! In Switzerland, it will be another couple of weeks until it starts to bloom and the weather gets warmer outside. Kids are done with winter and snow and are already getting antsy for a change of scenery.
So why not keep them busy and engaged by planning some fun activities that they can enjoy this season? This way, we parents will also be able to work peacefully at home!
Activities to keep kids busy this Spring
As the weather warms up and days are longer, spring is a great time to keep kids active and engaged with fun activities. From outdoor adventures to indoor experiments, there are plenty of ways for children of all ages to explore their curiosity and learn about the world around them.
With a few creative ideas and a bit of preparation, you can keep your kids entertained while they wait for warmer weather. In the meantime, you can happily get some work done!
Fun and educational activities to keep kids busy this Spring
Springtime is an ideal time to get kids outside, active, and engaged in activities that spark their curiosity and help them learn. Outdoor activities provide a great opportunity for kids to explore the natural world and get some fresh air. If there is a possibility, get them to spend as much time outside as possible!
I am not a big fan of letting the kids play alone (especially the little one) without my supervision, however, I always have one eye over what they are up to usually.
In this post, we will explore some great ideas for activities that the kids can enjoy and keep themselves busy this spring. From outdoor activities to educational projects to do indoors, there are plenty of ways to get your kids engaged and having fun!
As an Amazon Associate, These Fleeting Days earns from qualifying purchases. All opinions stated are my own.
1.Nature Scavenger Hunt
Collecting things from your garden or backyard is a fun way for the kids to explore nature and also identify things around them. Make a list and ask your kids to look for them.
2.Tracing Letters and Numbers
All you need is:
Things from Nature
Tracing the letters and numbers with the things your kids find in nature is a perfect way to not only learn about the environment but can also be a fun game for the kids.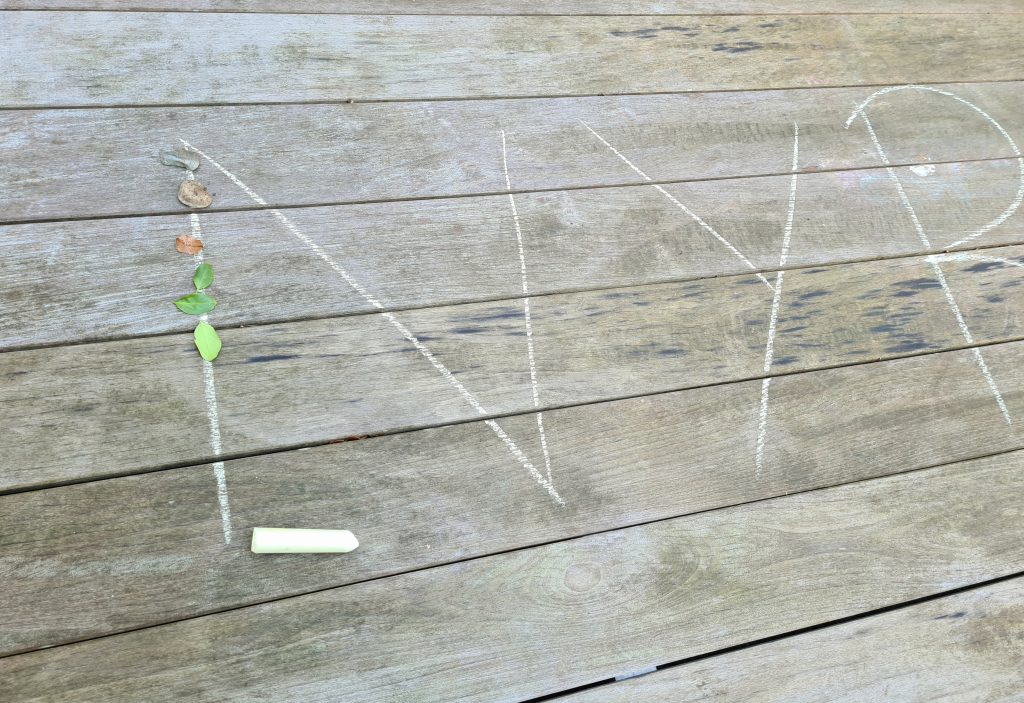 If the weather doesn`t allow for any outdoor activity, don`t sweat, we have fun indoor activities lined up for you too! With all these activities, you can bring the freshness of spring right into your home while keeping kids busy and engaged!
3.Pom-pom Flower field
All you need is:
This will be something fun for kids to do. Draw lines on the paper and glue pom-poms on the tip of the lines. This is cool activity to keep the kids busy for a while.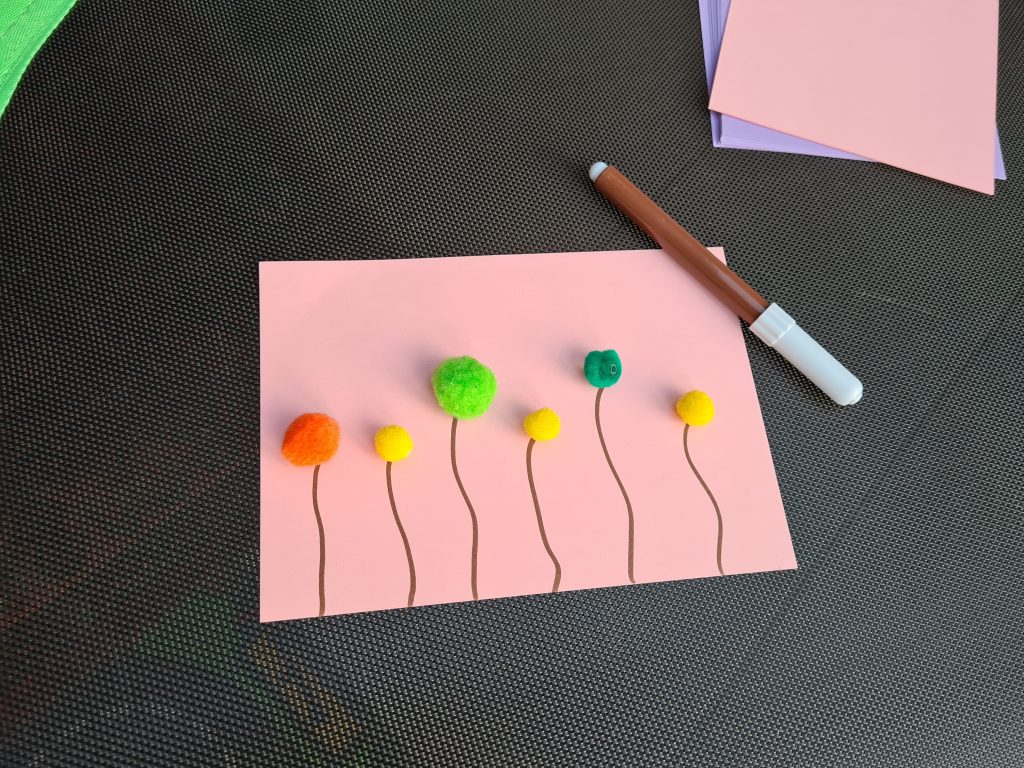 4.Handprint Tree
All you need is:
Trace your kid`s hand on the paper. Let them color it to look like a tree. Glue pom-poms or craft paper pieces or glitters on them to look like spring flowers.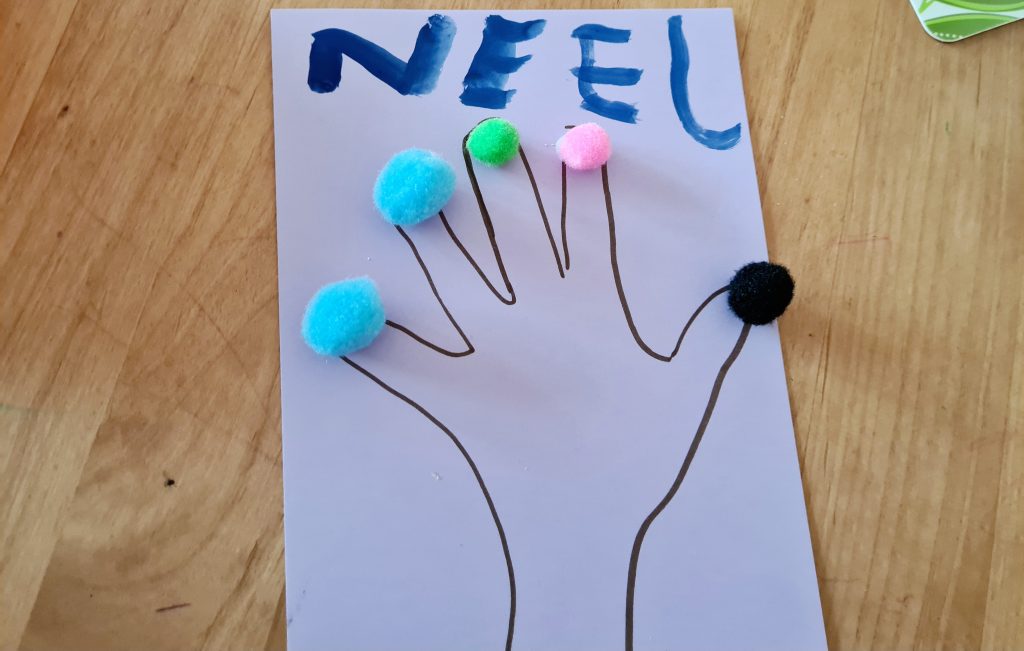 5.Spring Tree
All you need is:
Outline a tree on a piece of paper and let your kids dip the cotton buds in the paint and draw flowers on the tree. It is a simple yet fun activity that will keep the kids busy for sometime.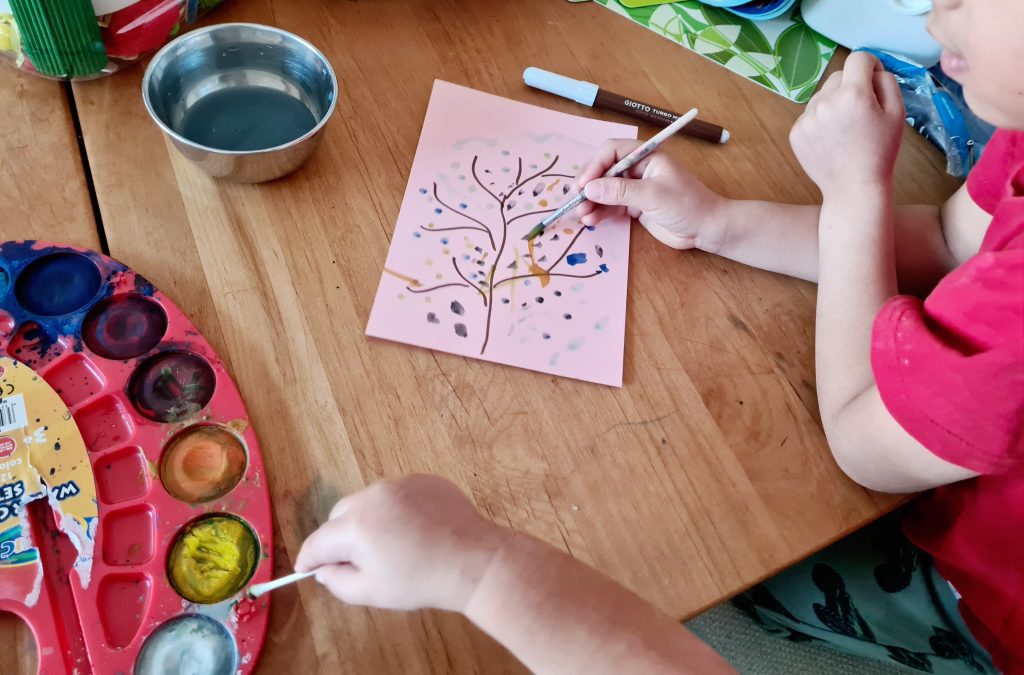 6.Flower sticks using colored pipe cleaners
All you need is:
Using glue, stick the pipe cleaner on the ice-cream sticks in the shape of flowers. Let your kids color the ice-cream sticks in the color they want. They can also add glitters on them. Make them as creative as possible.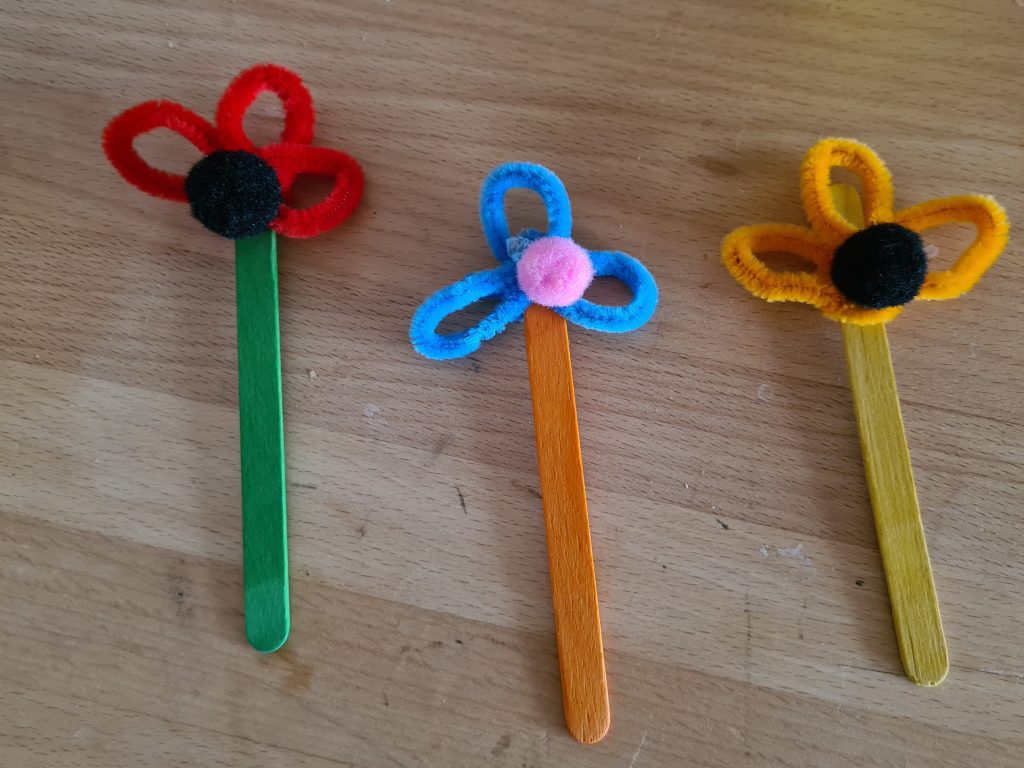 7.Make a flower out of toilet roll
All you need is:
If your kids already know how to use the scissor, they can do this activity on their own, otherwise, I highly recommend assisting them especially while using the scissor.
Cut the toilet roll into thin pieces. Glue them on a piece of paper in the shape of a flower. Once that is done, draw the stem and leaves using a color pen. Add glitters or pom-poms if you like. Paint the toilet roll if you want to add more color.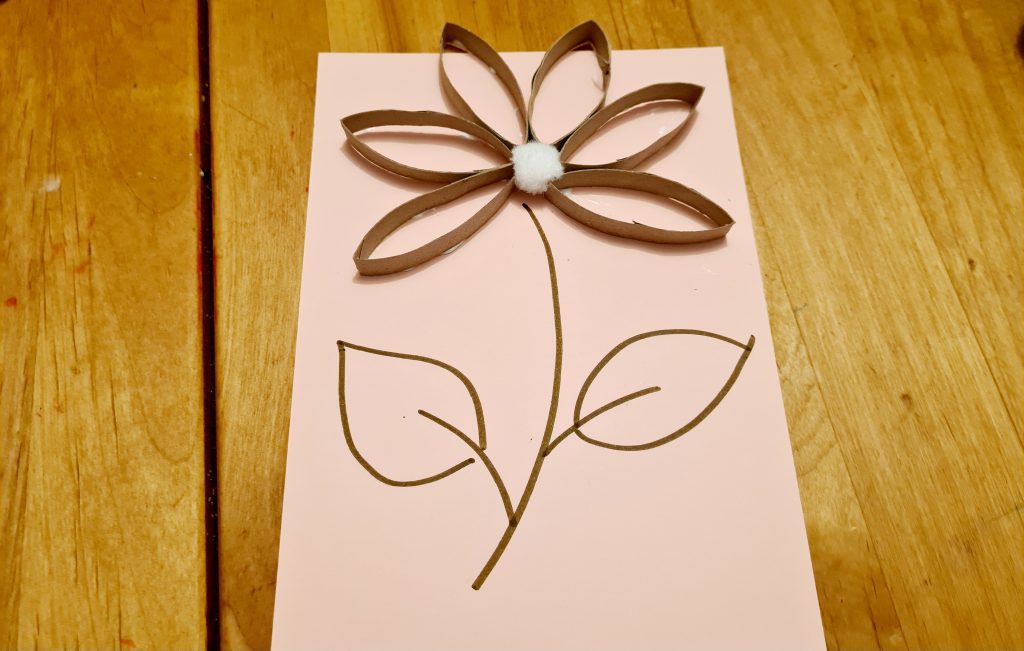 8.Coloring a Butterfly
All you need is:
Draw a butterfly on a piece of paper and let your kids use their creativity to color or paint it.
9.Sticker on Butterfly
All you need is:
This is an ideal activity for the toddlers. Outline a butterfly on a piece of paper and let your little ones stick the stickers on the outline.
It will for sure keep the kids busy for a long time!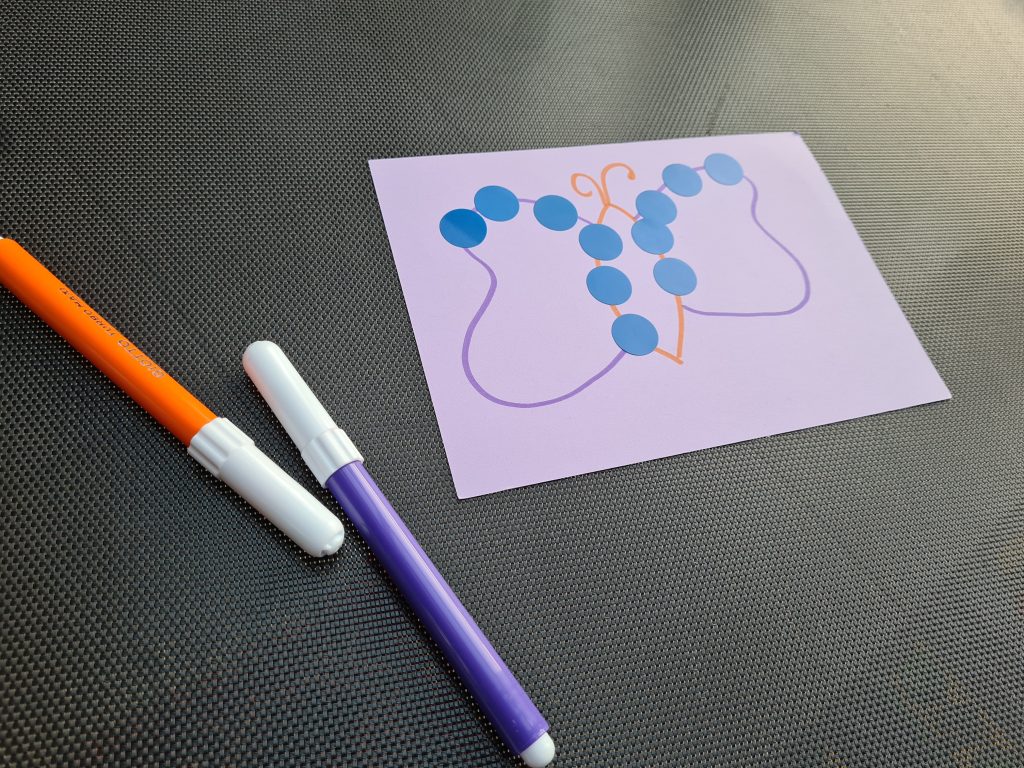 10.Make Flowers Using Leaves
All you need is:
Let your kids collect leaves from the garden or backyard. Stick the leaves on a piece of paper in the shape of a flower using glue. Draw the stem using the color pens. Decorate the leaves with glitters or pom-poms. Give your kids an opportunity to be creative while doing this activity. It will not only keep them busy, they will have fun too!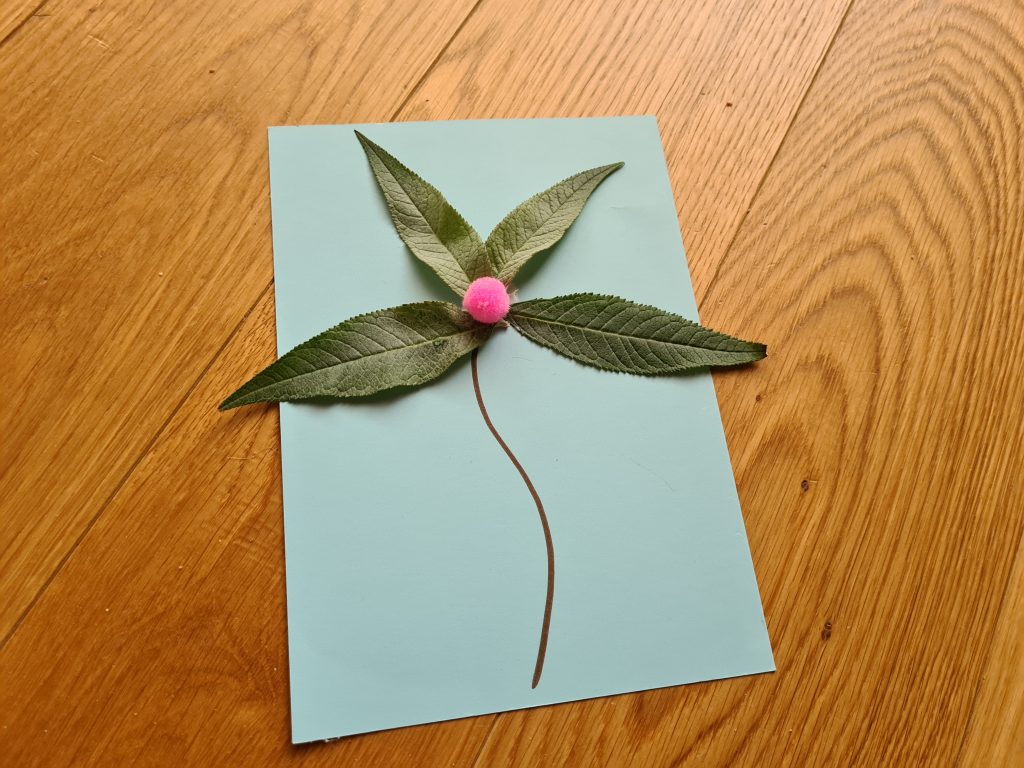 All the activities I have listed are very simple ones. The items are usually available at home. If not, get creative and substitute them with what you find at home. Glue and scissors can be tricky, but with some preparation, you can avoid getting your whole house messy!
Springtime is a great opportunity for children to learn, grow and explore. Whether it's exploring nature on a scavenger hunt or creating things inside home, there are plenty of activities that can keep kids busy and engaged while also helping them develop useful skills.
With these activities, you can help your child stay active and learning while you get to finish off all your important tasks.
I hope your kids enjoy doing these activities as much as my kids love them!
Find more activities to keep your kids busy in the link below